Find Your Tribe and Increase Happiness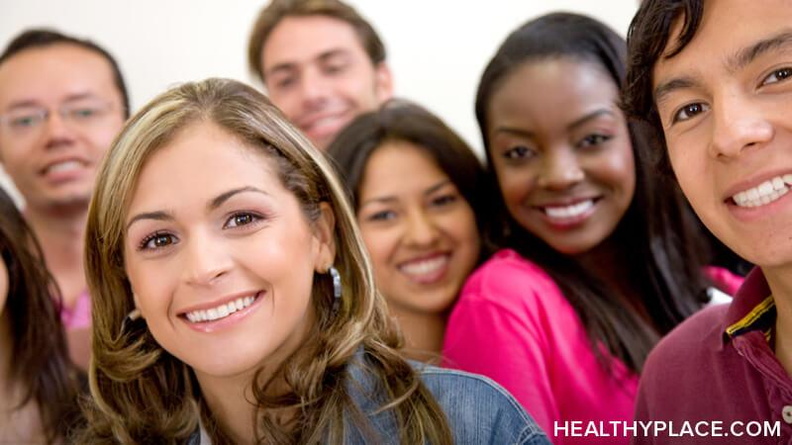 Erica was going through a huge life transition. After her break-up and the move of her best friend across the country, she was having a hard time. She described her self-esteem as "non-existent" and found it difficult to enjoy her life; even the things she used to find pleasurable and fun. Erica was spending most of her time at work, rather than in her empty house filled with memories of the past.
She was becoming more aware that she needed to do something to get her out of this funk. I asked Erica what she did when she was a teenager, pre-boyfriend, pre-best friend; things that made her happy, that helped her develop into the person she is today. She was an active volleyball player and member of a few clubs in high school. In college, she was part of the drama club and had a job waiting tables with her friends. She realized that she was more fulfilled, accountable and secure when she was involved in group activities. They helped her evolve into the person she is today.
Increase Happiness By Finding Your Tribe
When you're on a downhill slide, like Erica, depression can lead to low self-esteem and then the vicious circle begins. What can you do to increase happiness?
Take a class: a hobby you have been interested in exploring deeper or enhance a skill
Spiritual growth, church or religious affiliated groups.
Support groups: from AA to divorce, even body image. There are groups out there for everyone.
When you're feeling depressed, you likely cut yourself off from other people. You can increase happiness levels by fighting the desire for isolation and getting together with others. Here are some ideas:
Meetup.com: check this site out, it connects you with others who have similar interests and allows you to see what groups others are joining, there are meet ups for everything
Charity committees
Neighborhood groups: If you're involved in your neighborhood, join the alliance in your area or homeowners association
Sports leagues or sports clubs: take a class at the gym or sign up with a fitness program
Women's or men's group coaching
Create your own group with friends, neighbors, and colleagues
If you're really having trouble getting out, hook up with online forums and groups as a preliminary step. These connect you with people all over the world, without leaving your computer. At least you'll be interacting with others.
For Erica, she found that when she was pouring her energy into the loss of her relationships and overworking herself to avoid feeling the pain, she was missing out on all the opportunities around her. Her office had a weekly game night that she attended after work. This pulled on her competitive heart-strings and she was instantly energized. She started working out at a new gym and taking the same class every Saturday morning, eventually becoming close with other women in the class. They began to hold each other accountable and even meet for lunch afterwards. Erica felt a sense of friendship and support with these women.
She also looked into a recreational volleyball league that met once a week. With some hesitation, she went to her first match and, by the end of the month, she had a whole new crew of friends. They supported her not just on the court, but she actually became close with a few players and new friendships were formed. Her self-esteem and self-worth reemerged and she started to feel herself again.
All of these experiences helped Erica grow and connect with herself on a deeper level, allowing her to increase happiness and find joy in her life again. Think about the communities you connect with and how you can find deeper meaning within them. If you're not involved in a group, this is the perfect time - a wake-up call to begin looking for something greater than yourself to help you live a more fulfilled and happier life.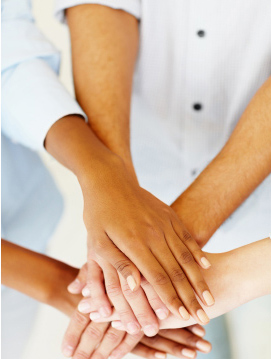 Erica was on to something. Research shows that belonging to a group or community gives us a sense of identity, helps build self-worth and validation, increases happiness, and allows us to grow and learn from others. Being involved in a community helps us understand who we are and feel part of something larger than ourselves. Researchers also find that people with strong social connections have less stress-related health problems, lower risk of mental illness, increased self-esteem and faster recovery from trauma or illness.
Finding a sense of community doesn't have to be a painstaking process. If you are more introverted, anxious, or not quite ready, there are possibilities as well. It's important to find a community or group that you identify with and also feel you can learn from.
Take Good Care,
Em
Emily is the author of Express Yourself: A Teen Girls Guide to Speaking Up and Being Who You Are. You can visit Emily's Guidance Girl website. You can also find her on Facebook, Google+ and Twitter.
APA Reference
Roberts, E. (2012, August 15). Find Your Tribe and Increase Happiness, HealthyPlace. Retrieved on 2023, January 30 from https://www.healthyplace.com/blogs/buildingselfesteem/2012/08/find-your-tribe-and-increase-happiness
Author: Emily Roberts MA, LPC
great practical and useful advice.
Leave a reply