Reduce Social Anxiety and Increase Self-Esteem
Social anxiety and feeling insecure in new or uncomfortable situations can contribute to low self-esteem. With practice, skills and emotional regulation, you can begin to have an easier time in social situations. Whether you need to assert yourself, meet new people, or feel uneasy in most social situations, the tips in this vlog can help you build your confidence.
3 Steps For Social Confidence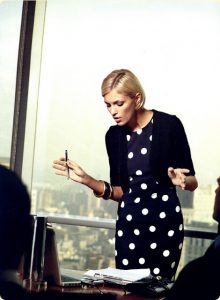 In this vlog, I talk about tips to reduce anxiety and nervousness in social situations.
1) Mindfulness
2) Rehearsal and Practice
3) A tool box of conversation topics and communication skills
Remember having a open stance, making eye contact, smiling, and appearing confident will help as well.
Add your tips below and try to practice communicating with confidence everyday. These skills are like muscles. The more you work on them, the stronger they will become!
Emily is the author of Express Yourself: A Teen Girls Guide to Speaking Up and Being Who You Are.You can visit Emily's Guidance Girl website. You can also find her on Facebook, Google+ and Twitter.
APA Reference
Roberts, E. (2013, May 1). Reduce Social Anxiety and Increase Self-Esteem, HealthyPlace. Retrieved on 2023, December 4 from https://www.healthyplace.com/blogs/buildingselfesteem/2013/05/reduce-social-anxiety-and-increase-self-esteem
Author: Emily Roberts MA, LPC