How Barbie and Bratz Dolls Can Damage Your Daughter's Self-Esteem
Do you want to help your daughter's self-esteem? Barbie and Bratz dolls aren't the way to do it.
Say goodbye to princesses in pink and start looking for powerful girls who proudly wear every color, especially the ladies taking over Times Square this week. Friday October 11th is the second annual International Day of the Girl and The Brave Girls Alliance is making it known in a BIG way. It's a fitting time to raise awareness on the issues girls face, as it falls during National Mental Health Awareness week. Mental health issues and low self-esteem in girls can be attributed to the media and mixed messages our children are exposed to early on.
"Boys play rough" or "Girls play house" Whatever the stereotype is, it perpetuates problems. What about when a girl wants to play with the boys? This experience and the way adults in her life handle it can make a big impact on her adult self. We know many mental health disorders can be linked to childhood experiences for both boys and girls. Feeling comfortable and confident in ones early years of development is key in creating a strong sense of self later in life.
Negative Effects of Early Sexualization of Young Girls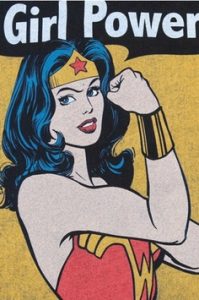 According to The American Psychological Association Task Force, "The consequences of the sexualization of girls in media today are very real and are likely to be a negative influence on girls' healthy development." says Eileen L. Zurbriggen, PhD, chair of the APA Task Force "We have ample evidence to conclude that sexualization has negative effects in a variety of domains, including cognitive functioning, physical and mental health, and healthy sexual development."
This year, things are changing with the help of The Brave Girls Alliance. This powerful group was formed to promote and educate the public on the media's role in the sexualizing and devaluing girls at an early age. "BGA was formed in response to growing numbers of parents and consumers feeling offended and tired from the constant stereotyping and sexualization of girls in the media. " Says executive director Melissa Atkins Wardy.
"Having successfully worked with media content creators before, a group of my colleagues and I knew that now was the time to aggregate voices of parents, experts, authors and activists to drive meaningful change with media creators and marketers in order to craft a healthier media environment for our girls." That, says Wardy, was the vision for starting Brave Girls along with co-founder, Ines Almedia.
Blame It On Sleeping Beauty...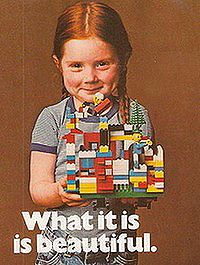 Disney movies and pink packaging may have more impact than one would think. The APA recognized something is wrong with stereotypical gender toys, characters, advertisements, and role models; it can be psychologically damaging to boys and girls. In the report, sexualization is defined as occurring when a person's value comes only from her/his sexual appeal or behavior, to the exclusion of other characteristics, and when a person is sexually objectified, e.g., made into a thing for anther's sexual use.
The task force studied published research on the content and effects of virtually every form of media, including recent advertising campaigns and merchandising of products aimed toward girls. Research shows that the sexualization of girls negatively affects girls and young women across a variety of health domains:
Cognitive and Emotional Consequences: sexualization and objectification undermine a person's confidence in and comfort with her own body, leading to emotional and self-image problems, such as shame and anxiety.
Mental and Physical Health: Research links sexualization with three of the most common mental health problems diagnosed in girls and women--eating disorders, low self-esteem, and depression or depressed mood.
Sexual Development: Research suggests that the sexualization of girls has negative consequences on girls' ability to develop a healthy sexual self-image.
Dr. Jennifer Harstein, a psychologist and board member of The Brave Girls Alliance says "Girls consistently receive the message that if they don't look a certain way, they just aren't good enough," said Hartstein, who wrote the book Princess Recovery: A How-to Guide to Raising Strong, Empowered Girls Who Can Create Their Own Happily Ever Afters. "The Brave Girls Alliance is hoping to shift that message so that girls can be anything that they want to be, and the media, retailers and other marketers support THAT message. We are aiming to change the way messages are presented, while we concurrently change the way consumers look for products. There are lots of ways to be a girl. It's time for that to be represented."
Educating the masses will hopefully create new messages from the media, which can certainly create more powerful and self-assured young women. Even if Disney doesn't do more empowering movies like Brave, this movement will help create more educated consumers of media.
Boys Feel Stereotyped Too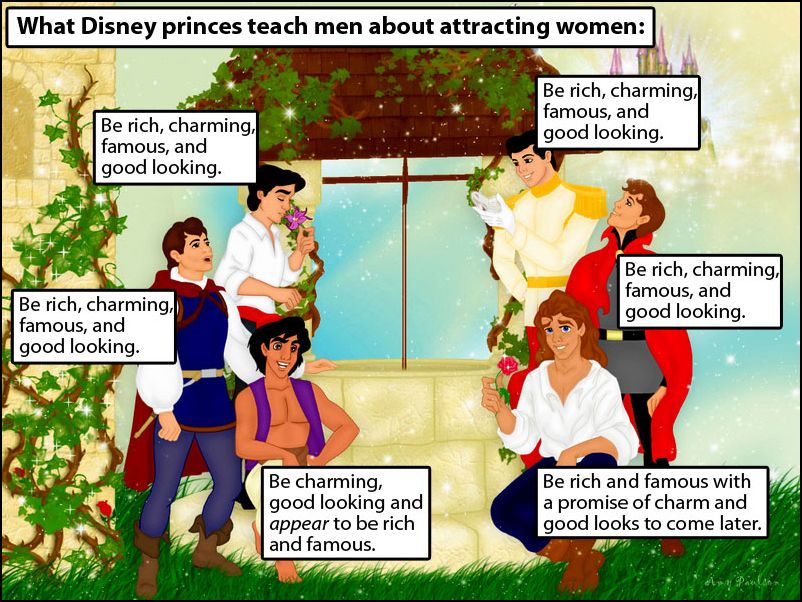 Educating both young men and women on the realities of what our media portrays as valuable, what toys or movies tell us is "gender specific" doesn't just hurt girls, boys feel it too. It makes it nearly impossible for stereotypes to be broken, and puts pressure on both genders to "act" a certain way. Shame is a difficult emotion to harbor, and is a catalyst for an unhealthy relationship with ones self later in life.
If your little boy wants to wear his sister's tutu or your daughter says she wants to be a fireman, there shouldn't be an alarm going off in your mind. When we have the tools to be educated consumers, we can create a world of children who don't feel the pressure to pick "pink or blue". Awareness and education lets kids feel free being themselves, without mental health ramifications that can come from sexualization.
Want to help empower and educate? Communities and allies have been using the hashtag #BraveGirlsWant to express their wishes and aspirations. They are taking over Times Square this Friday with a digital Billboard to magnify their voices by inviting everyone to participate in sharing their brave and inspirational messages.
Emily is the author of Express Yourself: A Teen Girls Guide to Speaking Up and Being Who You Are.You can visit Emily's Guidance Girl website. You can also find her on Facebook, Google+ and Twitter.
APA Reference
Roberts, E. (2013, October 9). How Barbie and Bratz Dolls Can Damage Your Daughter's Self-Esteem, HealthyPlace. Retrieved on 2023, September 22 from https://www.healthyplace.com/blogs/buildingselfesteem/2013/10/how-barbies-bright-pink-can-damage-your-daughter
Author: Emily Roberts MA, LPC