Powerful Books For Positive Thinking
Positive thinking may seem unattainable. However, the right book can crack you open to fantastic feelings. When you find a book on positive thinking that resonates with you, it can help break patterns that keep you from living the life you want. Are you looking for a good book that will get you thinking in a new way, feel happier, and gain tools to keep you from falling back into the cycle of low self-esteem? These may do the trick.
Ready for Positive Thinking? Read These Books
Happiness Now: Timeless Wisdom for Feeling Good Fast, Robert Holden, Ph.D.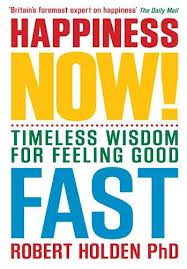 Happiness NOW! is a powerful and innovative read on finding happiness in everyday life. Each page is enriching and helps readers with self-acceptance, relationships, inner success and happiness. Using a highly creative mix of research, wisdom, stories, exercises, meditations, poetry and prayer. Author Robert Holden, Ph.D., is the Director of The Happiness Project and Success Intelligence. His work on happiness and success has been featured on Oprah and in two major BBC-TV documentaries, The Happiness Formula and How to Be Happy, shown in 16 countries to more than 30 million television viewers.
The Gifts of Imperfection: Let Go of Who You Think You're Supposed to Be and Embrace Who You Are by Brene Brown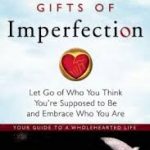 Ready for a shift? Gifts of Imperfection is a guide to wholehearted living, which she defines as containing courage, compassion, deliberate boundaries, and connection build self-esteem. She has defined 10 guideposts for personal introspection, which involve cultivating some positive quality, whether it be authenticity, self-compassion, or a resilient spirit, intuition, meaningful work, or laughter. Each guidepost is the focus of a chapter that contains illustrative stories, primarily from her own life; definitions, including the difference between shame and guilt, a must have for developing strong self-esteem.
The Desire Map: A Guide to Creating Goals with Soul, Danielle LaPorte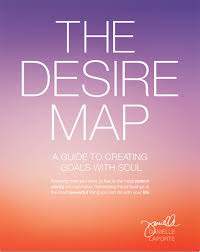 Danielle LaPorte is the bestselling author of The Fire Starter Sessions and an entrepreneur, social media sensation, and inspirational speaker. With The Desire Map, Danielle LaPorte brings you a holistic life-planning tool that will revolutionize the way you go after, and feel, about your dreams and desires. She helps you create goals with soul. "Core desired feelings" in every life domain: livelihood and lifestyle, body and wellness, creativity and learning, relationships and society, and essence and spirituality are looked at. Self-assessment quizzes, worksheets, and tools for creating the life you truly want and the feelings of confidence you have desired.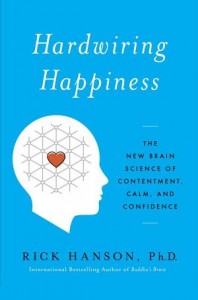 Hardwiring Happiness: The New Brain Science of Contentment, Calm, and Confidence by Rick Hanson
Hardwiring Happiness is great read on the science behind how we feel and tools to change patterns that are hardwired in our brain. Why is it easier to ruminate over hurt feelings or bad experiences that dampen your self-esteem? This book shows you how. Simple method that uses the hidden power of everyday experiences to build new neural structures full of happiness, love, confidence, and peace.
What books have inspired you? Share your favorites below in the comments and help others find happiness and develop self-esteem.
Emily is the author of Express Yourself: A Teen Girls Guide to Speaking Up and Being Who You Are.You can visit Emily's Guidance Girl website. You can also find her on Facebook, Google+ and Twitter.
APA Reference
Roberts, E. (2014, January 29). Powerful Books For Positive Thinking, HealthyPlace. Retrieved on 2023, February 2 from https://www.healthyplace.com/blogs/buildingselfesteem/2014/01/powerful-page-turners-for-positive-thinking
Author: Emily Roberts MA, LPC
Low self esteem can leave us afraid to try new things because we fear that we will fail. However, the challenge of self esteem building is to embrace new things and to give yourself the opportunity to enjoy them, just because you deserve it. Taking up a new hobby can be a fantastic step towards overcoming low self esteem. Spending time with like minded people and enjoying an activity purely for fun, with no pressure, is a good way to feel better about yourself; you may even discover a hidden talent into the bargain!
Leave a reply