TED Talks for Confidence and Motivation
I love watching TED Talks for confidence, motivation and inspiration. These short and powerful videos allow me to learn from others, feel motivated and learn to think about life differently. There are some fantastic TED Talks for confidence and motivation that have made a huge impact in my life and the lives of my clients. In fact some of them start their day off with a TED talk instead of a cup of coffee.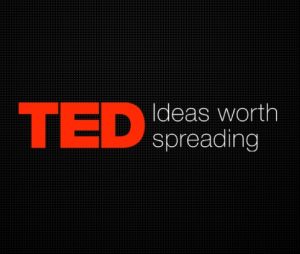 For those not familiar, TED stands for Technology Entertainment Design, and is a series of conferences throughout the year. But despite the title, TED has really turned into a place for just about every topic imaginable. From technology to education, to confidence, meditation, speech, mathematics, medicine, happiness, and many more. There really is no topic TED hasn't covered. If it's "an idea worth spreading" as the TED motto goes, it fits TED.
These are five of my favorite TED Talks for confidence and motivation. They make me feel more positive and inspired. that I've found to be helpful for so many people I know and care about. So bookmark them, take a quick break now to listen and learn because there's nothing like a few short inspirational videos from the people that know their subject areas best to really make you feel more confident and motivated.
Five Awesome TED Talks for Confidence and Motivation
1. 'The Space Between Self-Esteem and Self Compassion' by Kristin Neff
This is one of my favorite talks. I've shared it so many times because it is on to the best TED Talks for confidence. Neef is fantastic. She discusses the research on compassion and practical ways to implement it into your life. As well as how to practice self compassion to build self-esteem. Neef gives you three simple ways to incorporate more self compassion into your life. Self compassion give us the opportunity to really embrace the good and the bad ares of ourselves and invites us to be kind to ourselves.
2. 'Your Body Language Shapes Who You Are' by Amy Cuddy
Body language affects how others see us, but it may also change how we see ourselves and how confident we feel. This video has been viewed over 4.5 million times. Social psychologist Amy Cuddy shows how "power posing" standing in a posture of confidence, even when we don't feel confident. She explains how body language makes our brain change in a positive way. Her research shows how one's body language can affect testosterone and cortisol levels in the brain, and might even have an impact on our chances for success.
3. 'Getting Stuck in the Negatives (and How to Get Unstuck)' by Alison Ledgerwood
Alison Ledgerwood explains how negative thinking kills your confidence. You have to work to see the upside and you can change your brain in to feeling more positive and confident. Alison Ledgerwood is a social psychologist interested in understanding how people think, and how they can think better, more confidently. Her research investigates how certain ways of thinking about an issue tend to stick in people's heads. This TED Talk for confidence really shows the science behind why our brains go towards the negative and how you can help yourself think in a more positive way
4. 'How to Find and Do Work You Love' by Scott Dinsmor
This TED Talk helped me feel more motivated and confident instantly. Scott Dinsmore's mission is to change the world by helping people find what excites them and build a career around the work only they are capable of doing. He is a career change strategist whose demoralizing experience at a Fortune 500 job launched his quest to understand why 80% of adults hate the work they do, and, more importantly, to identify what the other 20% were doing differently. His research led to his talks about simple practices for finding and doing work you love, making you more motivated and confident. He makes his career tools available free to the public through his community at LiveYourLegend. Sadly, Scott passed away last year doing what he loved, traveling the world and mountain climbing with his wife.
5. 'The Skill of Self Confidence' by Dr. Ivan Joseph
This is such a great talk. Dr. Joseph is authentic and talks about how he practices the skill of self-confidence and how you can too. He explains how our negative self-talk influences our mind and how the skill of self-confidence can be learned to shift our thinking. As the Athletic Director and head coach of a varsity soccer team, a Dr. Joseph is often asked what skills he is searching for as a recruiter: it's confidence. In Dr. Joseph's TEDx Talk, he explores self-confidence and how it is not just the most important skill in athletics, but in our lives. "When you lose belief in yourself, you're done for," he says.
Dr. Joseph believes confidence is a skill that can be honed.
Emily is a psychotherapist, she is intensively trained in DBT, she the author of Express Yourself: A Teen Girls Guide to Speaking Up and Being Who You Are. You can visit Emily's Guidance Girl website. You can also find her on Facebook, Google+ and Twitter.
APA Reference
Roberts, E. (2016, March 18). TED Talks for Confidence and Motivation, HealthyPlace. Retrieved on 2023, December 5 from https://www.healthyplace.com/blogs/buildingselfesteem/2016/03/my-favorite-ted-talks-for-confidence-and-motivation
Author: Emily Roberts MA, LPC