Valentines Shmalentines: Depression Sucks
As a counselor, people often ask me if I am busy at Christmas and if a lot of people are depressed at the holidays. While I do see quite a few people have difficulty with December, I see so many more people struggle with Valentine's Day. For them, the 14th of February is a reminder of what they don't have. Single people talk about feeling more alone. Grieving people miss their significant others. And those in unhappy relationships feel the intimacy void more than ever. We had a conversation about this at the office today, and we decided, who SAYS it's just for couples? We decided to redefine it in a way that works for us and thought we'd spread the love.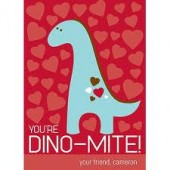 Loving Others
In elementary school Valentines were for everyone. At the class party we handed out small funny cards to everyone in the class and placed them in their fancy decorated boxes. Candy, games, fun. Why can't we still do this? Use this day to remind friends, family and coworkers how much you appreciate them, how important they are in your life, that you love them. This world is full of negativity; everyone could benefit from more kudos and positive affirmation. Make a list of the people in your life who are important to you and take a moment to let them know you care.
One thing we don't want you to do is sit and wallow alone on this day. So we googled local activities and found a long list of things to do for both singles and groups. Some were about dating and meeting people of course, ways to hook up and not be alone next year at this time. But others were for groups, so you can get a group of like-minded friends together and go have fun. There were even some anti-Valentine's Day activities, so apparently others have this same idea. What's in your area of the world?
Loving Yourself
Most importantly, a holiday about love does not only have to be about loving others. It should also be about loving yourself. Doing something nice for yourself. The media and money-makers try to convince us that we need to shower our loved ones with gifts and flowers and candy. But what's the old saying, you can't love anyone until you love yourself? So I say buy yourself some yummy chocolate or some sweet smelling flowers and pamper yourself with something you like. Or take the day off and have the day be all about you. How often do you get to do that?
Just because THEY say Valentine's Day is about hearts and flowers doesn't make it true. This is your life and your day, and you can define it however you want. Don't dread the day. Plan for it, and make it a good one. That's what we're going to do. Love ya!
APA Reference
Merz, A. (2013, February 12). Valentines Shmalentines: Depression Sucks, HealthyPlace. Retrieved on 2023, December 8 from https://www.healthyplace.com/blogs/copingwithdepression/2013/02/valentines-shmalentines
Author: Amie Merz, LPC, NCC
My son who is ADHD and Bipolar is spending his day delivering flowers for a local flowershop!! He loves doing this every year so he takes time off from his regular job. He says that since he does not have a valentine in his life, he loves to see the smiles on everybody else's face when he delivers them! Hope everyone has a wonderful day!!
Leave a reply