Get Involved and Help Others to Treat Depression
Lately, I have written blogs about having a good support system, practicing positivity and knowing your dark thoughts / depression triggers. These are all important aspects of continued treatment for my depression. Another aspect of depression treatment is to try to get involved in a charity or cause. The obvious benefit of said involvement is to the benefactor. What makes this an important part of coping with depression is that we are exposed to the needs of others.
How to Help Others as You Treat Your Depression
Do Something You're Passionate About
This past weekend, I participated in the first annual RBC Run for the Kids in support of youth mental illness. This particular event helps families find support and assistance for their children burdened with mental illness. Events like this help to get the word out and reduce the stigma of mental illness.
This was a cause of particular importance to me. As someone who suffers from depression, I am passionate about this cause.
And that's the key. Find something you're passionate about and find out how you can help.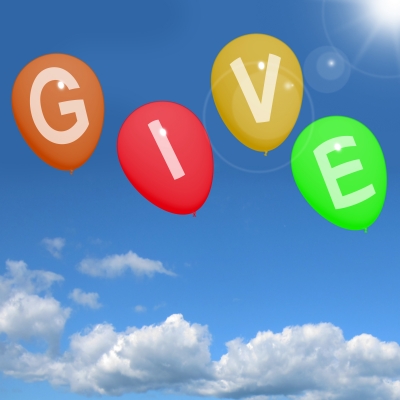 Donating money can be a simple and fulfilling way to start. There are so many charities that need funds. Still, many of us haven't any money to spare.
How about donating blood? I donate as often as I can (I have low iron so it's hit and miss for me). While I sit in the reclining chair at the blood donor clinic, I think about all those people my blood could help – and it makes me feel good. I am actually giving the gift of life.
If donating blood isn't possible, then donate your time. For instance, because I can't give blood as often as I would like, I volunteer my time as Chair of the local blood-donor committee where we work with Canadian Blood Services to plan blood drives in the area, print and distribute posters and sometimes, canvas donors. You could feed the homeless or work at an animal shelter, be a Big Brother or Big Sister or spend time with the elderly.
Along the lines of donating your time is participating in an event, such as I did this past weekend. Find a cause that speaks to you; something that really touches your heart. For me, that was the Run for the Kids. Take part in a marathon (walk/run) to raise money for cancer research. Ride your bike in support of MADD®. Swim to save dolphins.
Volunteerism and getting involved in a cause is vital to our communities. But it is also a vital component of coping with depression. It helps us to see the world from a different perspective. It helps us focus our minds on others rather than our own ongoing mental burdens.
There is no end to the needs out there. Start small. Start slow. You may be surprised by how fulfilling the experience can be and how quickly it can become something you look forward to.
APA Reference
Scott, L. (2013, September 22). Get Involved and Help Others to Treat Depression, HealthyPlace. Retrieved on 2023, December 3 from https://www.healthyplace.com/blogs/copingwithdepression/2013/09/get-involved
Author: Liana M. Scott
my wife is going through menopause or bipolar not sure which one, she hates everyone that tries to help her. My wife and i have been married 38 years and i want to make it another 40 years with her but she is sick and does not know it, how can i get her the help she needs before she hurts herself, she has told me she is going to kill herself before my birthday which is in April,people have tried to help her but she thinks that they are on my side.all i ask is getting her help before it is to late. I called mental health but they said they can not do anything unless she hurts herself or someone else, i ask why do we have to wait until she dies before we can do anything. I need help and do not know what to do.
By latest clinical psychiatric researches, depression exhibits serious and common medico-social issue. In this context, your experience with depression indicates helpful and useful helpmate, as well. On the other hand, depression is well-treated mental disorder by appropriate psychiatric treatment, which underline long term antidepressant medication and comprehensive psycho-social approaching. The second one encompass your genuine observation. In general, treatment and management of depression require an active and standing participation of patient who suffer from this complex and dangerous psycho-somatic disease. To achieve this therapeutic goal depressive patient ought to change its daily life style, from negative to positive; from pessimistic to optimistic view of points. The hopeful start to this healing undertaking is "ad hoc" stand up of patient, in order to return its life route toward live, instead to dead, like depressed perspectives.
Great advice. I had considered volunteering but had never considered the value in fighting depression.
Leave a reply