Coping with Changes When You Have Depression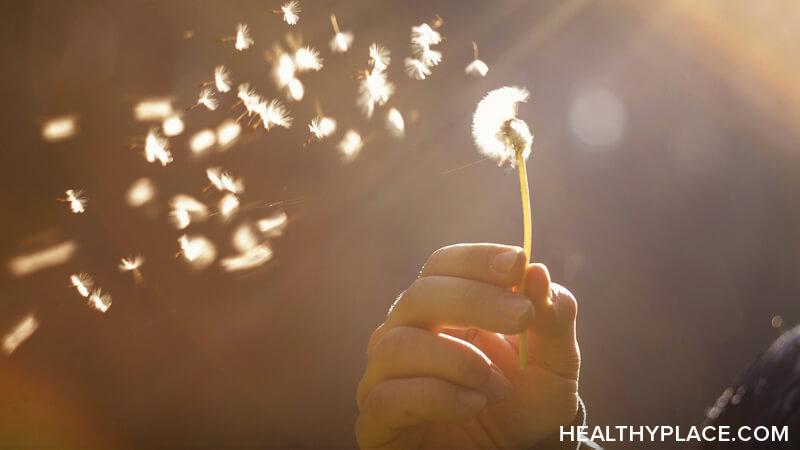 Many people find it challenging to cope with changes in life, and for those of us with depression, it can be especially difficult. Whether it's a new job, a child's graduation, the loss of a loved one, or the birth of a child, any change can be stressful and can potentially cause us to have a harder time with our depression. So, when changes come, as they inevitably will, how do we cope?
Strategies for Coping with Change When You Have Depression
Be patient with yourself. Don't expect to adjust to the change overnight. It will likely take time to be at peace with a new way of life. If you beat yourself up because you're struggling with the change, your depression will get worse. Speak positive and gentle words to yourself as you learn to embrace this new journey.
Continue with healthy habits. Even though life is likely hectic as you're adjusting to this change, make sure you don't neglect the healthy habits that help you fight depression. Continue taking your medication, attending doctor and therapy appointments, eating healthy foods, exercising, and getting enough sleep. Taking care of our health helps us manage our depression; when we manage our depression, then we can more easily cope with any changes that life brings our way. 
Spend time alone. Even if you can manage only five to 10 minutes each day, you need to spend some time alone. You could read, listen to music, sit outside, take a short walk, or paint. Just do something that relaxes you or brings you joy. Don't get on your phone or watch television during this time. Find a peaceful activity. Allow yourself to focus just on the moment. Forget about the stress brought on by the changes for a few minutes. It can make a huge impact on your state of mind. I've been walking every day; I am truly amazed at how much peace my daily walk gives me. So, I encourage you to find a peaceful activity and then participate in it every day. 
Find new hobbies and passions or make time for old ones. This is something that I'm currently doing. My older daughter just graduated from high school last month, so this is one of life's changes that I'm facing right now. While I will miss homeschooling her, I'm also excited about having more time to pursue my interests. I'm already spending more time on my previous hobbies and exploring new creative passions, too. I've been reading more. I've also been spending more time outdoors. I'm learning about flowers and trees. I'm bringing some items from nature indoors and using them for decor. I'm writing and sketching more. I've made time to participate in one 5K and will be participating in another in a few months. Many times we only focus on the negative side of changes, which is our natural inclination with depression; however, we can dig a little deeper and discover the positive parts, too. 
To find out more about how I'm coping with the transitions brought about my daughter's graduation, watch the video below.
APA Reference
Smith, J. (2019, May 8). Coping with Changes When You Have Depression, HealthyPlace. Retrieved on 2023, June 2 from https://www.healthyplace.com/blogs/copingwithdepression/2019/5/coping-with-changes-when-you-have-depression
Author: Jennifer Smith
Hello, George. Thank you for your comment. I agree that changing our surroundings can have a positive impact on our mental health. I'm glad to hear that taking walks is therapeutic for you, too.
Hi Jennifer,
Been taking walks lately too! A change of scenery and changing the canvas has helped to reset my mood. Thanks for sharing this anecdote.
Leave a reply