If 2020 Made Your Depression Worse, You Are Not Alone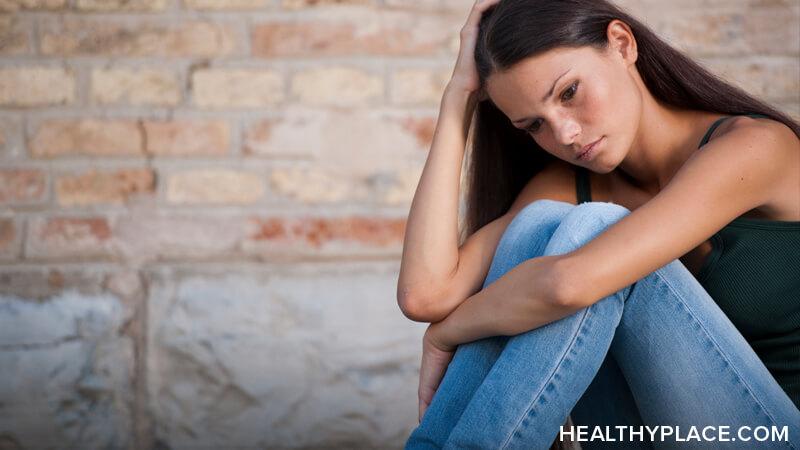 If 2020 was a terrible year for you and it made your depression worse, please know that you are not alone. Even as a mental health blogger with nearly two decades of lived experience, the past year has been one of the roughest years of my life.
Initially, the new normal and all that it entailed did not affect me much. After all, I was not only used to working from and spending a lot of time at home, but I also knew what it was like to experience and manage issues like loneliness, depression, and anxiety. For once, it felt like I was better off than able people because even though pandemic life was difficult, much of it wasn't new for me. I looked forward to helping people navigate this disturbing reality. Little did I know then that I, too, would crumble over the course of the year. 
Internal and External Overwhelm Made My Depression Worse
From COVID-19 deaths and widespread panic to protests like Black Lives Matter and a global recession, 2020 certainly kept us on our toes (by shoving hot coal beneath our feet). 
To me, it felt like the world was on fire, and I could do nothing but watch it burn. In my head, things weren't good either. Things like quarantines, working from a full house, and turning 30 took a massive toll on my mental health. Despite constant turmoil, I still expected myself to be alright because I was "supposed to" have the tools to cope. I thought I had the ability to handle pandemic life better than people without depression. 
After some time, I realized how wrong I was to pressure myself to function as usual. I accepted that I had regressed instead of making progress in my mental health journey. I admitted that my depression had become more intense and that I was precariously close to burnout from life in general. I took a few days off in December 2020 to just be -- and hopefully feel a little less overwhelmed by my inner and outer world. 
Things Can Only Get Better from Here
I would love to say I am better now, but I am still overwhelmed. I know it's a new year, and this may sound bleak, but a random date on the calendar is not going to magically undo the trauma of 2020. In fact, we are bound to face new challenges in 2021 as well because the pandemic hasn't left us yet. 
But it's not all doom and gloom. Healing is possible if we adopt new coping mechanisms to deal with our new world. For example, there's no better time than now to give up grand New Year's resolutions, to change your daily routine, to set healthy boundaries, etc. And as long as you and I take it slow and are kind to ourselves and each other, we can cope with depression. 
APA Reference
Shaikh, M. (2021, January 6). If 2020 Made Your Depression Worse, You Are Not Alone, HealthyPlace. Retrieved on 2023, December 7 from https://www.healthyplace.com/blogs/copingwithdepression/2021/1/if-2020-made-your-depression-worse-you-are-not-alone
Author: Mahevash Shaikh