Finally Free of Schizoaffective Voices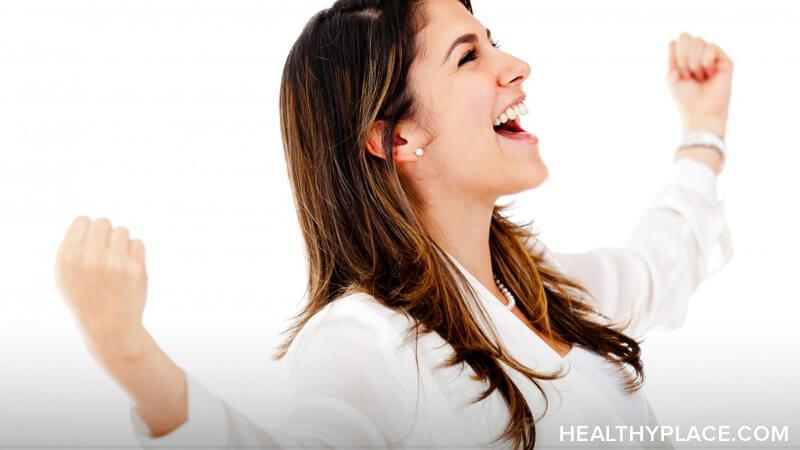 I haven't heard schizoaffective voices in over a year. I am so elated about this, especially since I've struggled with auditory hallucinations since my first and only psychotic episode in 1998 when I was 19. Being free of the voices is absolutely liberating.
Why I No Longer Hear Schizoaffective Voices
I valued a long stretch of several months a couple of years ago when I didn't hear voices. It occurred because I had my mood stabilizer levels checked, and they were very low--under the therapeutic range. So, my psychopharmacologist and I raised the dosage. When my medication was within the therapeutic range, I stopped hearing voices.
I know it sounds strange that my mood stabilizer would take care of the voices rather than my antipsychotic medication, but that's what happened.
But, less than a year later, I got bloodwork done to check my mood stabilizer levels. I got the bloodwork done in the morning and made the mistake of taking the dosage of my mood stabilizer that morning before the blood test. I didn't know you're not supposed to do that because it can impact test results. (Now, when I get my mood stabilizer levels tested in the morning, I take my morning dosage after the bloodwork.)
Well, the result of this mistake at the time was that my mood stabilizer levels were very high for that blood test, and my psychopharmacologist lowered the dosage. I started hearing schizoaffective voices again. It took a while to sort things out.
When I got my mood stabilizer levels tested again, sure enough, I was under the therapeutic range. This was at the beginning of the summer of 2021. So, my medication dosage was raised again, and I haven't heard voices since.
No Longer Hearing Schizoaffective Voices Is Very Precious to Me
The fact that I no longer hear voices is very precious to me. They really disrupted my life. I often had to leave an event because I heard really loud "mean" voices, and I needed to be safe at home, where it was quiet until they settled down. I developed a routine for dealing with voices: I would watch Tori Amos: Live from the Artists Den, a recording of a very intimate and soothing performance by one of my favorite musicians.
Several years ago, I listened to Tori Amos' album Scarlet's Walk and went on Facebook when I had this symptom, but Facebook got to be a very stressful place for my voices, so even though I sanitized my feed so I could go on it while I was hearing voices, I stopped going on Facebook while feeling any kind of stress. I was also afraid I would write something on social media that the voices said. That never happened. At any rate, Scarlet's Walk remains a very important album to me. It helped bring me peace and sanity.
During my last year or so of hearing voices, I also watched the Disney/Pixar movie Brave while I was hearing voices. I don't know why that helped, but it did.
So, the voices are gone, though I still have the schizoaffective symptom of magical thinking. Basically, magical thinking means you're really superstitious. My magical thinking even makes me afraid that, by writing about no longer hearing voices, I'll hear them again. Well, I wrote this anyway. Maybe I'll finally prove my magical thinking wrong.
APA Reference
Caudy, E. (2022, September 15). Finally Free of Schizoaffective Voices, HealthyPlace. Retrieved on 2023, December 11 from https://www.healthyplace.com/blogs/creativeschizophrenia/2022/9/finally-free-of-schizoaffective-voices
Author: Elizabeth Caudy