About Kira Lesley, Author of Debunking Addiction Blog
I never saw my alcoholism coming. I grew up in a supportive, loving family and was always a bright and high-achieving child. I also had obsessive compulsive disorder (OCD, an anxiety disorder) from a young age, although I didn't know what that was for some time. In high school I was very active in my OCD and restricted eating. I didn't have time or energy for dating or drinking. I had relatives in rural Oregon who were methamphetamine users and I vowed I would never touch that stuff - but alcohol, I figured, was innocuous. After all, I thought, everybody drinks. I had my first drink of alcohol toward the end of my freshman year of college, and it was a nightmare pretty much right out of the gate.
My Addiction to Alcohol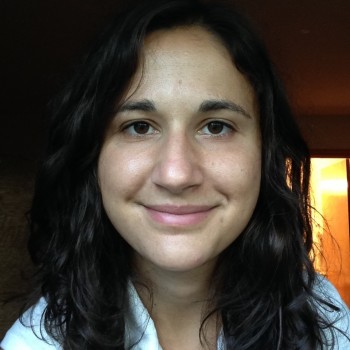 The alcohol helped my anxiety tremendously. But within a few months I already knew I was depending on it in a way that made me nervous. I left school after my sophomore year and moved home. I spent the next two years terrifying my parents and reeling from one insanely drunken episode to another. I bounced in and out of emergency rooms, psychiatric units, detoxes and treatment centers. I didn't want to die because I knew that would hurt my family too much, but I didn't want to go on like that either. I wanted to simply cease to exist, to disappear. I believed the sweet, compassionate girl that my family used to love was gone, and they were merely clinging to a memory and a physical shell.
Sobriety and Recovery in Addiction
For reasons I can't explain, I am still here today, sober over seven years, and healthier and happier than ever. I attribute this miracle to God and, speaking only for myself, it is important for me to acknowledge that. Today I am active in recovery communities and passionate about topics related to addiction, mental illness and recovery. I am a musician and graduate student in history. I live in Portland, Oregon with my partner and our domestic shorthair. I am thrilled and honored to be joining the HealthyPlace team.
My hope for this blog is to explore both fundamental and nuanced issues relating to addiction and recovery in a direct and engaging way. My goal is to offer up food for thought, share my own experience and, at times, to educate. I also look forward to interacting with readers and creating dialogue, because, after all, HealthyPlace is a community.
APA Reference
Lesley, K. (2014, August 7). About Kira Lesley, Author of Debunking Addiction Blog, HealthyPlace. Retrieved on 2023, December 1 from https://www.healthyplace.com/blogs/debunkingaddiction/2014/08/about-kira-lesley
Author: Kira Lesley
Welcome to HealthyPlace. I'm a new blogger too. Addiction / recovery are important topics for many people with psychological issues. I'm looking forward to reading your posts. :)
Leave a reply