Introduction to Martyn Armstrong (Momo), Author of 'Debunking Addiction'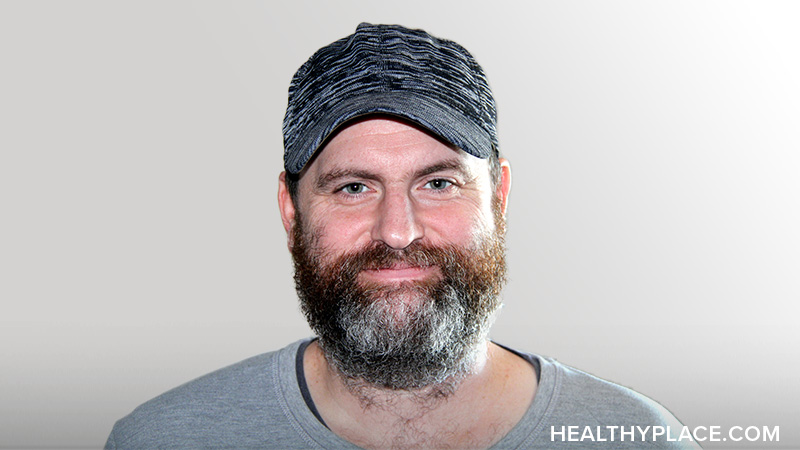 My name is Martyn Armstrong (Momo, as I'm more commonly known in online circles); I'm a new blogger for Debunking Addiction at HealthyPlace. Next January, I'll cross the threshold of ten years of sobriety. Still, other than a few Twitter threads on my journey, I'm relatively new to discussing addiction and mental health. And I feel excited (and, if I'm honest, slightly nervous) about sharing my experiences. Addiction and mental health play significant roles in my everyday life. And, though it sounds odd, there are upsides to both.
Martyn Armstrong (Momo) Gets Over Addiction
If I roll back the clock over a decade ago, you'd likely find me espousing skeptical overtures about the fellowship and 12-step program while dangling between another ill-fated bout of sobriety. It took two attempts to buy into the ethos of recovery before a mild conversion to the 12 Steps during treatment. Then, two years later, I stopped attending the meetings and effectively ended my time in Alcoholics Anonymous/Narcotics Anonymous (AA/NA). The 12 Steps shaped my recovery path and helped me get clean, and I'm eternally grateful for that. However, along the way, something disrupted and disturbed me at the meetings.
Watch this video to learn more:
Martyn Armstrong's Thoughts on 'Debunking Addiction'
I couldn't ignore the realization that improving my mental health was the key to sobriety. The fellowship wasn't – but that doesn't mean it won't be for you. My intention for writing for HealthyPlace is simple – I'm giving another perspective on recovery. But my opinion is also subject to removing the mythos of one-size-fits-all. Take my experiences as an opinion interlaced with experience with a dash of research. I'm Momo, and this is my perspective on recovery from addiction from another angle.
APA Reference
Armstrong, M. (2023, June 8). Introduction to Martyn Armstrong (Momo), Author of 'Debunking Addiction', HealthyPlace. Retrieved on 2023, October 3 from https://www.healthyplace.com/blogs/debunkingaddiction/2023/6/introduction-to-martyn-armstrong-momo-author-of-debunking-addiction
Author: Martyn Armstrong