About Joni Reisinger, Author of "Living a Blissful Life"
Hello, I'm Joni Reisinger and I'm delighted to be writing the Living a Blissful Life blog. Life's journey is remarkably special yet mysteriously complex. How is it that some people seem to be living in bliss while others suffer in turmoil? Bliss can be described as joy, supreme happiness, paradise and extreme contentment. This definition can appear to be non-existent, a figment of our dreams of utopia, right? I remember a day long ago when I felt confused, sad, lost and unimportant. I often wondered what my purpose in life might be and how I might possibly make a positive impact in this overwhelmingly large world. As the path of life unfolded and I began a deeper examination of these questions, I discovered my path to bliss and gratefully continue along this road each and every day.
Discovering Blissful Living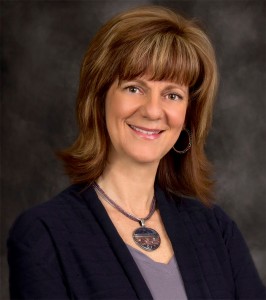 My childhood was, what I would call, fairly uneventful yet somehow I emerged from it having low self-acceptance and spending many days emotionally beating myself up. When I left home for college I covered up my insecurities with expressions of self-centeredness and a lack of compassion for others. I continued to have consistent thinking that I was not good enough in my work, relationships or spiritual world. I had given up discovering my passion early in life to weather the storms of always trying to be someone or something that was not my authentic self. Yet, my inner self kept tugging at me to search deeper and I kept going to school, working and living life. I was able to earn a Master's degree in both business and in counseling and am also a Nationally Certified Counselor. I now work in a non-profit organization training others in ways of working with survivors of domestic violence and sexual assault. With the support of an incredible spouse and family, through my own exploration of mind, body and spirit I learned to claim my own power and lovingly create my own reality.
https://youtu.be/I1UuH2B9Rhk
Empowering You to Find Your Blissful Life
It is my desire to help others uncover their own best life and learn to live it in a joyful way. I plan to offer you common sense advice and daily strategies to empower you to discover your greatest bliss through an exploration of life's holistic dimensions of health. I look forward to hearing from you here at the Living a Blissful Life blog.
Find Joni on Twitter, Facebook, Google+, and her personal blog.

APA Reference
Reisinger, J. (2015, April 6). About Joni Reisinger, Author of "Living a Blissful Life", HealthyPlace. Retrieved on 2023, December 4 from https://www.healthyplace.com/blogs/livingablissfullife/2015/04/about-joni-reisinger
Author: Joni Reisinger MS, NCC