How Do You Find Happiness? What Is It to Be Happy?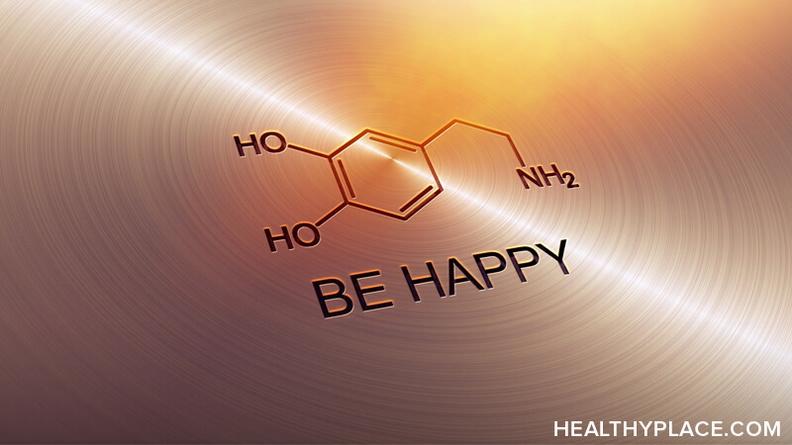 Happiness is a deep satisfaction and a sense of well-being. It is a positive feeling of immense personal fulfillment and joy. It is not something you can just pick up at the local grocery store or order online. There is no pre-made ready mix, get happy fix. Experiencing happiness is tied to your attitude, actions, a sense of satisfaction, and well-being. And, you count on happiness being strengthened when you do things with love, grace and gratitude.
Happiness cannot be traveled to, owned, earned, worn or consumed. Happiness is the spiritual experience of living every minute with love, grace, and gratitude. ~Denis Waitley
You Will Find Happiness In Unlikely Places
One example from my own lived experience was seeing my grandmother's spirit of happiness decline immensely when she was moved from her family home to a nursing home. At home she continuously had people around her who adored, loved and cared for her. However, at the nursing home while there were many caregivers and residents moving to and fro they did not show love or foster happiness.
My grandmother would cheer up and feel better instantly when I would visit. Because I was aware of how this made her feel I would occasionally spend the night (yes, in the nursing home). On one hand it seemed like a joy-drain because of the circumstances, but on the other hand happiness was stirred by acts of love, grace and gratitude. My grandmother was happy to have me visit and I was happy to be with her. The circumstances did not create happiness but our attitude and actions did.
How to Find Happiness More Often
Cultivate happiness. The lens by which we view happiness is unique.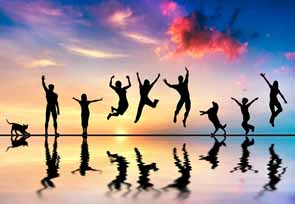 Therefore, the formula for finding and cultivating happiness is different for everyone. There is no textbook answer telling us how to find happiness. However, there are things you can do routinely that can lead to living a happier life.
Here are eight essentials that tend to cultivate happiness:
Think about and do things that promote mental and physical health.
Create a satisfying living space.
Discover a fulfilling and meaningful career.
Foster spiritual connectedness.
Engage in energizing activity such as exercise and recreation.
Contribute to things that add value and remedies to social ills.
Foster positive and enriching relationships with other people.
Express gratitude for what you have and to others.
Experiencing happiness is intimately connected to your attitude, action, a sense of satisfaction, and well-being.
Happiness is not something readymade. It comes from your own actions. ~Dalai Lama
What does happiness mean to you? If you could paint a picture of happiness, what would it look like? Where would you start the journey to find it?
You can also find Dr. Savion on her website, Google+, Twitter, Linkedin and Facebook.
APA Reference
Savion, S. (2013, December 28). How Do You Find Happiness? What Is It to Be Happy?, HealthyPlace. Retrieved on 2023, December 9 from https://www.healthyplace.com/blogs/livingablissfullife/2013/12/what-is-happiness-how-do-you-find-it
Author: Sydney Savion, D.Ed.
thank you for this article. It's hard to remember that happiness is a choice and that no certain place or occurrence can create happiness; it truly is a result of your attitude, your mind state. I am struggling with this. Some days are better than others. Our mind, our ego, likes to keep us from doing the things that could help alleviate any momentary pain whether physical, mental, or emotional - like yoga, meditation, or even just a walk down the street. I find myself resisting things like this, but I've come to believe the things you resist are exactly what you need to work on and persist with.
Similar to your grandmother, I began happier living with my boyfriend at the time. Surrounded by love, affection, and company. I now live on my own, which is what I had yearned for when I felt my personal space and individuality had been compromised. Initially I was excited, but now I find myself blaming my circumstances of being alone all the time to be the cause of my issues. But really, my circumstances have no control over my state of mind of being happy. It's how I view it, my perspective on living alone. I began with the ideal of being free, having my own head space, the ability to explore a new city. Happiness! Now I find myself feeling trapped, alone, self-loathing, having no desire to step outside by myself. Why is this? How do perspectives get so warped? I guess emotions get the best. It always seems better on the other side. I think a good place to start is finding out the things that create solitude rather than loneliness. Like venting here. Thank you for this opportunity!!
"I choose happiness - simply because it is good for my health."
activity such as exercise and recreation.
I am genuinely grateful to the owner of this website who has shared this fantastic article at here.
Sounds good ,but it isnot so easy to be possetive when you feel down!
Doing my best to get better ,some days are better than others!
Some days I just dont want to live .....everything is hopeless!
I feel worse in the morning ......panick attacks and remorse.....over things I cant
Change!!!!!
Hard to look forward ........but trying hard !!!!
Thanks for letting me comment!!!
Mai
Leave a reply