Why You Need a Bliss Book and How to Start One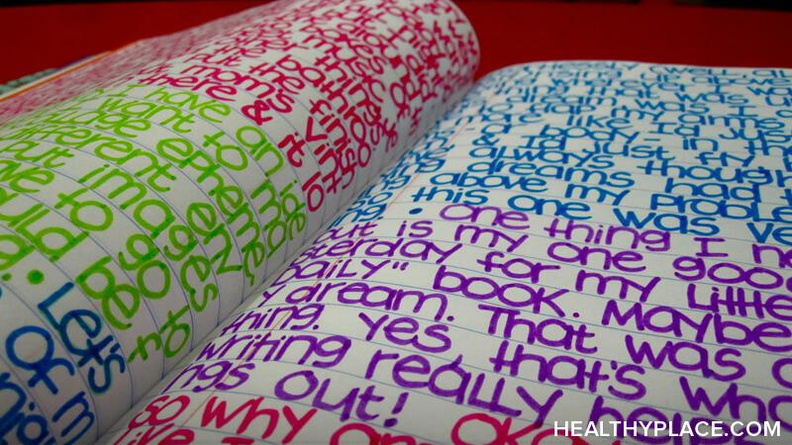 What is a bliss book? It developed from a training I recently took that assigned the creation of a brag book. The entries entail at least one thing every day I'm proud of. I'll admit, I found this quite contrived at first. Full disclosure: I still don't do it every day like I want to, but I've taken it on, calling it a bliss book instead.
This is what can be useful about a bliss book: Any time your brain says terrible things about you, you can retrain your brain by looking back through your accomplishments. The bliss book includes everything from simple or small victories (like opening the door for a stranger) to big events (like making it through and learning from a terrible breakup).
The more you fill your book, the more difficult it becomes to ignore the great parts of yourself during times of struggle. Also, when you start looking for things you're proud of each day, you'll likely end up taking more admirable actions than normal!
More Thoughts About Bliss Blooks
Check out this video for more thoughts about bliss books.
APA Reference
Meredith, M. (2018, March 10). Why You Need a Bliss Book and How to Start One, HealthyPlace. Retrieved on 2023, December 6 from https://www.healthyplace.com/blogs/livingablissfullife/2018/03/how-and-why-to-start-a-bliss-book
Author: Morgan Meredith
Imma start mine on January 1st and keep it goin through the New Year!
That's an awesome New Year's Resolution, Matt! Looking forward to hearing how it goes for you. Here's to a Blissful 2019!
Bliss book sounds just what I need as I struggle with negative tings daily!
Barbs, I'd love to hear how it works out for you. Glad you like the idea! Check out my next post (coming tomorrow) about stress at work - I've put together a couple other tips.
Leave a reply