Grateful for Mental Health Progress, Advocating for More
Today's Thanksgiving post features a guest blogger named Erik, with his kind permission. I am so grateful that Ben Behind his Voices is being read not just by families dealing with mental illness, but also by healthcare providers such as psychiatrists, nurses and social workers, and by those who have a mental illness diagnosis themselves.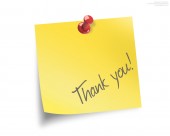 Erik's story both touched my heart and taught me a lot on this Thanksgiving day, as I continue to learn about points of view that are different from mine - as a mother/caregiver of someone with schizophrenia.
When I speak to groups, I try to avoid words like "consumer" or "patient" - someone always seems to take offense, somehow - but there is no perfect word, so I sometimes use the acronym "PAMI" for "Person Affected by Mental Illness". No complaints yet. Still, when I heard from Erik, he described himself as a "consumer" - so here are excerpts from his wonderful letter, my Thanksgiving gift.
Dear Ms. Kaye,
I am a mental health consumer who has just finished reading your book Ben Behind His Voices. My own experience with schizophrenia started a little later than your son's. I was 30 when I was diagnosed. Despite the age difference there were some clear parallels I could draw between what happened to Ben and my own experience.
... The big difference between me and Ben is that I wanted my symptoms
[caption id="attachment_456" align="alignleft" width="170" caption="Our Thanksgiving Wish"]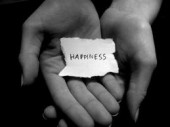 [/caption]
to go away. I suffered from very strong delusions of persecution, and at times had moments of clarity where I said to myself "this can't be real. I am going nuts here". That was my "aha" moment, when I got it. Ever since then I have been compliant with my medication and although I do not work, I do read a lot of books and have reconnected with a lot of friends and family now that I am feeling back to normal.
... I have 3 friends all with the same diagnosis, and it really has shown me that there is hope after a devastating diagnosis and that you are by no means useless as a human being, even if you don't work. You can still reach out to friends and make new friends, and make a small difference in other people's lives. This sentiment was one of the nice things I liked about the last two chapters of the book, it really is important not to give up hope.
(I bolded the above statement, not Erik)
...Your close relationship to your son was very insightful throughout the book and although it's not clear to anyone what exactly is going on when Ben's delusions take over, the visible external effects make it clear that something is definitely wrong.
Too bad I was away from my family when I was first diagnosed. I was the one who voluntarily took a cab to the hospital and checked myself in because I just needed the delusions to subside. They were tearing me apart. Sometimes, we just get lucky that we find a way, however it is, to get to that hospital and get help.
In closing, I would just like to thank you for having the courage to write this book. It helps people like me to know that we are not done living or are unloved because we are different.
Thanks!
No, Erik. thank you. I wish you and your family a wonderful Thanksgiving, and hope you realize how much you have given to my family by sharing your story with me.
Yes, there has been progress in mental illness recovery. Yes, there is a lot more that can be accomplished. Ben, Erik, and others like them deserve our respect, appreciation, and even more breakthroughs in research.
btw, Erik also shared a link to a website for PAMIs who want to network online, meet new friends who understand. It's called No Longer Lonely. As he told me, it's not "a perfect website" - but it is free, and he recommends it.
As I said in an earlier post, community matters a lot. So I wish you that feeling of belonging on this Thanksgiving Day, which often starts with giving of yourself, as Erik did today. Thanks again.
APA Reference
Kaye, R. (2011, November 24). Grateful for Mental Health Progress, Advocating for More, HealthyPlace. Retrieved on 2023, December 5 from https://www.healthyplace.com/blogs/mentalillnessinthefamily/2011/11/grateful-for-mental-health-progress-advocating-for-more
Author: Randye Kaye