Mental Illness Treatment and Services: Why Funding Pays Off
Last night, I attended an amazing "Legislative Social" hosted by our local NAMI Fairfield (CT) affiliate. What an evening of possibility, of hope.
Thanks to the efforts of this strong NAMI chapter and its members, about a dozen state legislators and an audience of over 100 were there to hear about Supportive Housing, Young Adult Services, School-based Services, and Mental/Medical Community Health Services.
There were presentations and stories from successful programs such as Bridge House (International Clubhouse Model, in Bridgeport CT), Yale's Integrated Care Partners Project, supported housing programs, YAS (young adult services) and a new initiative for School Based Health Centers in Connecticut.
Mental Illness Program and Service Cuts Hurt the Mentally Ill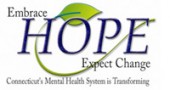 A number of young adults with mental illness, currently in treatment, spoke beautifully about what these programs and services have meant to them. They shared poems, artwork, rap songs, videos, and stories. Truly inspiring. Yet- something was wrong. I had to speak up.
I thanked everyone for sharing, of course - and the legislators for taking the time to attend.
"But," I warned, "make no mistake about the need to continue to fund these services. What you see tonight is the result of integrated treatment, of services that exist to help those affected by mental illness find purpose, community, consistency, and a way to explore their own potential. You see here what can be, the result of treated mental illness. But as the mother of someone like these wonderful young people, I have personally witnessed - too many times to count - the result of removing or reducing these services, of untreated mental illness. If you have seen your child wandering the halls of the psych ward, mumbling to voices that no one else hears, you will know. If you open the newspaper, you will know.

"Never, never think that this is a fairy tale with a happy ending that no longer needs attention. Do not make the mistake of thinking these problems are now solved, and you can cut funding for the services that allow these kids to contribute to their world. If anything, vote to overfund these programs; the cost of "saving money" by cutting their budgets would be too costly to bear, not only financially, but emotionally. Numbers don't tell the emotional story, but they still offer this indisputable fact: the cost of supporting someone in a homeless shelter, a mental hospital, or in jail - where many wind up without treatment - is far more than the cost of continuing to fund the programs that help prevent, treat, and encourage those with mental illness."
A sea of nods, then a wave of applause from others in the audience helped, I hope, to cement that message.
Untreated or Improperly Treated Mental Illness Devastating
Recently the media highlighted a story of untreated mental illness - yet another sad tale that ended in tragedy. In this KSPY media clip, the father of accused murderer, Andrew Downs, recalls the signs of schizophrenia he observed in his beloved son as the illness's onset began. These signs are frighteningly familiar to me as Ben's mother - and yet this man and I are in very different places right now. Ben is working, going to school, and even his psychiatrist says that when Ben is fully in treatment, "I would never guess he has schizophrenia."
Lucky? Yes, partly. But, without treatment, Ben would be back wandering the hospital halls - or elsewhere - within about two days. Integrated treatment is the difference- treatment we cannot let slide, any of us. (How did we get here? That's one reason I share our story in Ben Behind His Voices)
Now, I am certain this boy Andrew was loved by his family...so what contributed to the difference in their lives? Perhaps it was the lack of the right treatment options? A family not advised to become educated about schizophrenia? Or perhaps Andrew's treatment was never enforced, citing the "patient's right" to refuse treatment? Or maybe it was a misguided attempt to balance some state budget by reducing the services that might have helped someone like Andrew.
Untreated mental illness is far more costly than the perceived expense of treatment and human services. Never forget.
APA Reference
Kaye, R. (2012, February 5). Mental Illness Treatment and Services: Why Funding Pays Off, HealthyPlace. Retrieved on 2023, October 4 from https://www.healthyplace.com/blogs/mentalillnessinthefamily/2012/02/mental-illness-treatment-and-services-why-funding-pays-off
Author: Randye Kaye
The expenditures due to mental health treatment are very high, because mental disorder are both long-term disease and with a large level of invalidity. Systematic epidemiological studies, all the world, confirm this discernible statement.Nevertheless, the real situation is something different. As You underlined, fixed community structures, often undertake restrictive measure to mental health outgoings. The same shortening are definitely counterproductive for the simple cause: each psychiatric patient charges personal family and social budget. As we say, there are direct and indirect financial consequences that restrain individual and global well-being. It should to promote the importance of a functional and efficacious psychiatric treatment, that imply an integral medical, psycho-social and many soscio-economic implication to any mental disorder as individual and community troubles.
Leave a reply