NAMI National Convention: Love is a Recurring Theme
It's all over now except for the party - three days of brain overload at the NAMI National Convention in Seattle. Still absorbing the stories we've heard, the new research shared, the legal issues and obstacles we are trying to overcome, the many ways this community is trying to make a difference.
One recurring theme, for me, has been hearing mental health stories of recovery and resilience. In so many of these, there seems to be a running thread that I believe is also a huge part of our story: LOVE.
The Impact of Love in Recovering From Mental Illness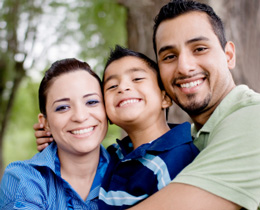 Love in sometimes, the most difficult of circumstances. But over and over, I have heard people say: "One huge reason I stand here today is because there was someone who loved me, who believed I could be helped, who walked beside me, anyway. (Read how to help a loved one with mental illness)
It's that word "anyway" that gets me. But that's what love is.
Canada's Susan Inman and I spoke about how to use stories to create change. Once our presentation was over, we could relax and just absorb.
Other Snipets From the NAMI Convention
Here are some glimpses from the NAMI national convention sessions I attended:
Kings's Park: Stories from an American Institution – documentary about a state hospital, its history, and the great exodus. Reminded me of how far we've come from the days of "lock 'em up with no meds" – but also how many promises went unfilled after patients were released.
Pensar Eterno /Eternal Thought – Juan Velez Court's short film tells so much in a short 20 minutes about its producer's struggle with OCD.
I'm OK But YOU Need Help : David Granirer uses stand-up comedy to fight stigma re his mental illness -depression – and trains others to do the same. Six comedians had us laughing without mercy – about OCD, depression, bipolar, and raising at-risk teenagers. My favorite: the idea that families should rack up frequent-flyer-type points at the ER, with our own private lounge area. Yes!!
Research shows: the cause of schizophrenia may be genetic, but that does not necessarily mean it is inherited. One of the biggest issues we are facing, why schizophrenia treatment is not working as well as we'd like is that we simply do not know enough yet. (Dr.Thomas Insel, NIMH)
99 Faces: A Photo Documentary to Fight Stigma. Message: "they look just like us") This week, I don't feel alone. We are all here to help make things better. NAMI, like HealthyPlace, empowers us through education and helps us understand each other. Let's keep sharing.
APA Reference
Kaye, R. (2012, June 30). NAMI National Convention: Love is a Recurring Theme, HealthyPlace. Retrieved on 2023, September 28 from https://www.healthyplace.com/blogs/mentalillnessinthefamily/2012/06/nami-national-convention-love-is-a-recurring-theme
Author: Randye Kaye