Respecting the Boundaries of Mentally Ill Loved Ones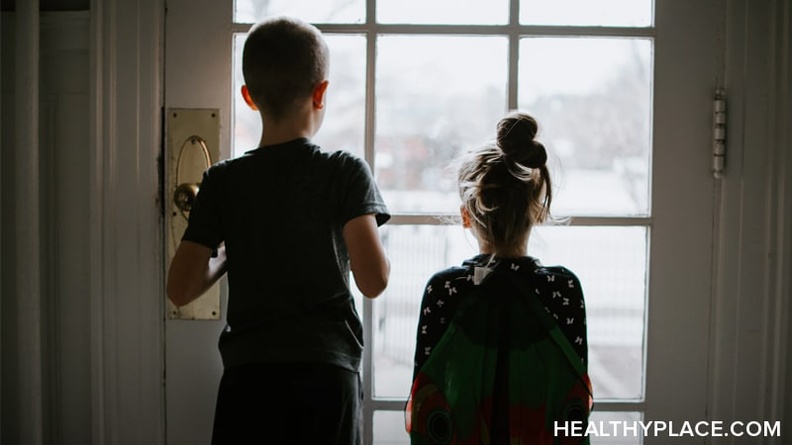 Respecting the boundaries of mentally ill loved ones should be a given, but sometimes we push these boundaries -- I've certainly been guilty of this in the past. Even when this is done out of good intent, I don't believe it is a fair thing to do. I have learned a lot on this topic through my experience with my brother, who has chronic mental health problems. Here's a bit of a reflection on those learnings.
Why We Might Not Respect the Boundaries of Mentally Ill Loved Ones
Lack of Understanding
Sometimes, we don't respect the boundaries of mentally ill loved ones because we don't understand them. They aren't the type of boundaries that we would set, so we dismiss them as not being important. 
A prime example of this in my brother's case is his rituals around food hygiene. My brother has deep-rooted anxiety about getting sick from food, so he needs to be assured of the food preparation process before he eats if someone else is cooking. The best way for him to relieve his anxiety is if he can physically watch the food being prepared -- whether in person or by sending him photos and videos of the process.
In the past, I dismissed this boundary as being silly and got frustrated with my brother for refusing to eat food when he visited me. I now know that I don't need to understand or relate to a boundary to respect it -- this is a principle that I try to apply to all areas of my life.
The Greater Good
Sometimes, respecting the boundaries of mentally ill loved ones goes out the window in favor of the perceived "greater good." We want our loved ones to "recover" from their mental illness, so we push boundaries because we feel this will help them.
An example of this in my brother's case is his previous phobia of driving. My brother had intense anxiety for a short time around causing a road traffic accident, so he decided to stop driving for a few months. I was concerned that this would become a long-term issue.
In retrospect, I put a lot of undue pressure on my brother to change this boundary and tried to orchestrate situations where he would have to drive. I would suggest meeting places that weren't on a public transport route to try so that he would have to "face his fear." I shouldn't have done this -- it's none of my business how someone else chooses to get around, regardless of my relationship with them. 
I'm Doing Better Now
I have a lot of guilt around not respecting the boundaries of mentally ill loved ones in the past, and I'm working on forgiving myself for this (video below with more details). I know that the best way to show that I am sorry is to change my behavior, so I am making a point of actively respecting, promoting, and advocating for my brother's boundaries wherever possible.
I'd love to hear any tips or stories you might have about respecting your mentally ill loved ones' boundaries -- leave a comment and let's talk.
APA Reference
Spendlove, N. (2021, March 29). Respecting the Boundaries of Mentally Ill Loved Ones, HealthyPlace. Retrieved on 2023, September 25 from https://www.healthyplace.com/blogs/mentalillnessinthefamily/2021/3/respecting-the-boundaries-of-mentally-ill-loved-ones
Author: Nicola Spendlove