Win the War with Mental Illness by Separating Your Self from It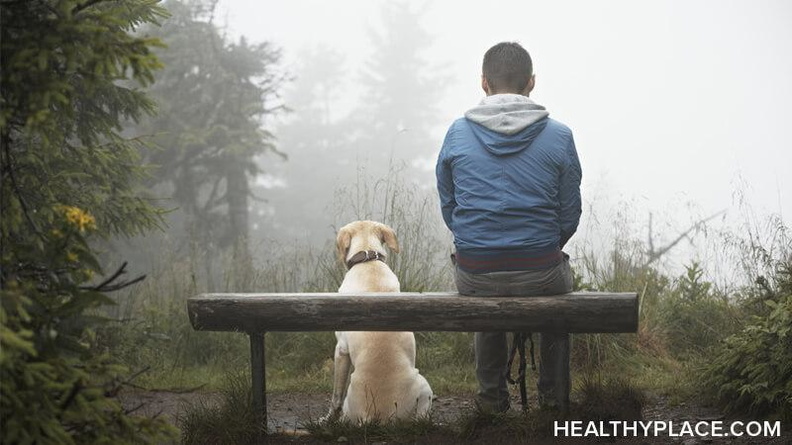 I hesitated to use the word war in the title. I considered using the word struggle. But war is defined by combat: You are at war with your mental illness. Sometimes, every day. Struggle means many things, but war feels appropriate. You can win a war, perhaps struggle along the way, but land on your feet nonetheless.
Recovering from mental illness requires a person to first define the opponent. The Illness. When I was first diagnosed with bipolar disorder and later, addiction and alcoholism, I could not separate myself from the illness. I felt like I had no name. I was simply bipolar. I was defined by the pills I took twice a day, and the highs and lows that defined my life before I became well. Thinking like this made recovery difficult.
Slowly, and with intent, I separated myself from the illness. My name was Natalie, and I liked certain things and certain people. Yes, I had bipolar disorder, and struggled with addiction, but that was a small part of me.
Mental Illness is treatable. Recovery within your reach. Winning the war is possible. You just need some tools.
Win the War with Mental Illness with an Arsenal of Tools
Become your own advocate: This can mean many things, but let's focus on the importance of educating yourself on the illness. Think of it this way: Presumably, you will live with a mental illness for your entire life. Educate yourself on the illness. Suggest that those closest to you do the same. If you are becoming ill, often you cannot tell, but those around you can. If they can see the symptoms, you can get help before you might relapse.
Read every book you can: Ask your psychiatrist to recommend readings. Often, they have books they can lend you. Do not rely solely on information you find on the Internet. Many websites, Healthy Place for example, have a wealth of information, but content found online is not always accurate or educated.
Adhere to a healthy lifestyle: In the context of mental illness, a healthy lifestyle is not limited to diet, water, sleep and exercise. These things are all important, but recovering from a mental illness requires medication, consistent attention to possible mood changes, and a support network including your mental health team. Think of your psychiatrist as a person who is on your side, fighting the war with you, working to find recovery.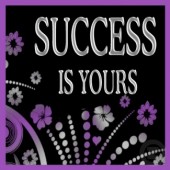 Actively Seek Success: First, understand that the illness needs to be treated. Recovery will not find you, you must find it yourself. Sometimes, it takes months, sometimes years. But it's there. Waiting for you. What does actively seeking success mean? Well, it means as much power as you give it. You can pretend that you do not have a mental illness, be resistant to treatment, and not seek recovery.
Or you can arm yourself with knowledge on the illness, actively participate in your recovery, put faith in yourself and in others who are important to you. You do not have to be recovered in order to be successful: Mental illness is chronic in nature. It is like the seasons, it changes and shifts with the months, the years. Success is a state of wellness, an achievement, newly stable ground to walk upon.
To win the war you must be vigilant, consistent, resilient and strong. Above all: Believe it will happen. If you put the time and the work into finding it, actively pursuing recovery, you will achieve it. You will have won.
APA Reference
Jeanne, N. (2011, October 17). Win the War with Mental Illness by Separating Your Self from It, HealthyPlace. Retrieved on 2023, October 1 from https://www.healthyplace.com/blogs/recoveringfrommentalillness/2011/10/battling-mental-illness
Author: Natalie Jeanne Champagne
I totally agree with what you are saying.I myself didn't know my diangnosis for 30 yrs because nobody would tell me.Even still I did ween myself off of meds for 30 yrs and haven't been hospitalized in 45 yrs.But I do agree with what you're saying and it was well put & said.
That was very well put & very well said.Unfortunately for me I did not know what my diagnosis was for over 3o years because nobody told me.Even still I did ween myself off of meds for 30 yrs & have not been hospitalizied in 45 yrs already.Anyways I totally agree with what you're saying.
Leave a reply