Halloween: More Trick than Treat for Those with Mental Illness?
Halloween and Dia De Muertos (The Day of the Dead) can be child's play. Ghosts, goblins, superheroes, Disney princesses and more bring both smiles and horror. For those with a mental illness, PTSD or panic, Halloween can conjure up very intense negative responses.
Sometimes horror flickers on the TV screen or in the movie theater, sometimes horror is found behind a mask, sometimes it comes to visit wrapped in "Trick or Treat!" Potential triggers lurk everywhere: black cats, oversized spiders, masks, horror movies and even costumes that perpetuate mental health stigma, domestic violence and much more. Ahhh, the midnight hour.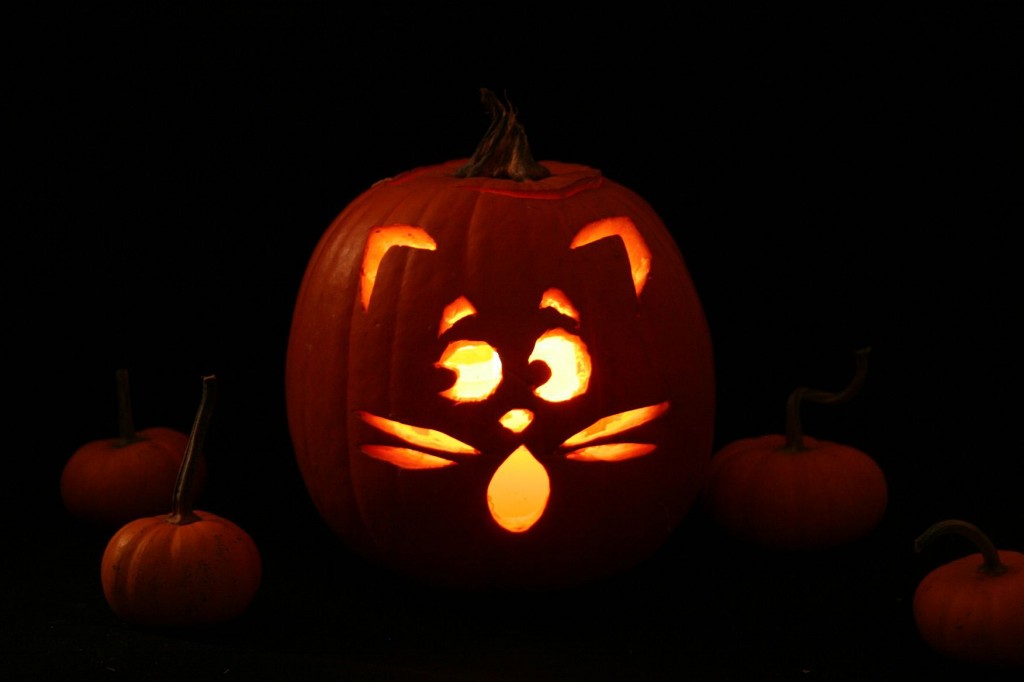 I Hate Halloween
I admit it - I hate Halloween with a passion. My dislike for Halloween began innocently enough: my birthday is the week before Halloween. Instead of a cake of my choosing, I used to get the horrid orange and black Halloween birthday cakes. There is nothing more unappetizing than black frosting. Next up: My 4th grade Halloween party. My teacher decided that fun would be turning off all of the lights in the room and having us stick our hands into bowls of food that represented body parts: elbow noodles for brains, olives for eyes and chicken liver for...well, you get the idea. Fun? Not so much when 15 kids are vomiting. Fast forward to 2003: I was assaulted on Halloween. My assailant wore a Halloween mask. Yep, I hate Halloween.
Halloween is Scary for Adult Trauma Survivors
For the adult survivor of trauma, Halloween can hold all the makings of flashbacks, panic and terror. The macabre comes out to play in the form of costumes, props and decorations. Whether it be fake blood, severed body parts, all-out zombie attacks, masks from classic horror films such as Friday the 13th, It, Saw, Nightmare on Elm Street, Pin Head, Scream or witch costumes or the props (knives, needles or impalement, anyone?), Halloween brings out those who enjoy Halloween for shock value. The beauty of Halloween is that for at least one day, we can be anything we wish: the shy become bold pirates, the geek becomes the hunk or diva, those who would suppose him or herself to be weak chooses to be a superhero. That is also the beast of Halloween.
Facing Halloween Can Be Difficult
If Halloween is troublesome for you, here are a few things that may be helpful:
Avoid watching television during this time.
Don't give out candy or if you choose to give out candy, don't answer the door by yourself.
Spend the evening doing things completely unrelated to Halloween.
Listen to some soothing music to help lower the hyper vigilance.
Eat the candy yourself. No one said you have to share it.
APA Reference
Kipp, P. (2013, October 30). Halloween: More Trick than Treat for Those with Mental Illness?, HealthyPlace. Retrieved on 2023, November 30 from https://www.healthyplace.com/blogs/recoveringfrommentalillness/2013/10/halloween-more-trick-than-treat-for-those-with-mental-illness
Author: Paulissa Kipp
Thank you for your kind words, Caroline! There seems to a lot of support or dislike for the observance on both sides of the fence.
Thank you so much for your insight on this! I have always loved and encouraged in my children,dress up but not so much violent or "bloody" make believe. So glad to resonate with a reason to emphasize the "be anything you want" aspect and downplay any horror. I so respect your strength to participate at all1
Leave a reply