Fireworks and Posttraumatic Stress Disorder: Vets July 4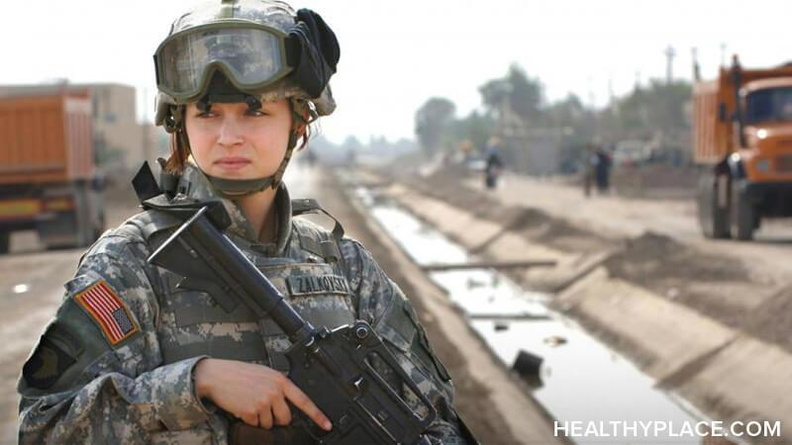 Fireworks and posttraumatic stress disorder (PTSD) are a problem July 4th. I enlisted in the Army during the height of the Iraq War and was high on the list to go. Long story short, a health condition forced my discharge, but not before I watched people suffer nervous breakdowns and try to piece themselves back together in a hostile psychiatric system (What Is Combat PTSD?). That's one thing that weighs heavily on my heart as the Fourth of July approaches--the number of veterans with posttraumatic stress disorder who will be triggered by fireworks.
Posttraumatic Stress Disorder and Fireworks on July 4th
Veterans with PTSD have been through hard times three times: once during the original trauma, once receiving treatment from the military (which is usually a discharge without benefits), and once living with the PTSD.
So how can we support our veterans this Independence Day?
We can warn them when we will use our fireworks (or we could shoot them off elsewhere),
We can offer our thoughts, prayers, and support, and
We can be patient when dealing with veterans with PTSD, remembering what they've been through.
We can advocate for a change in the way veterans and active duty service members are treated: PTSD should not end the service member's career.
Be mindful of why we're a free country this year. Give our veterans the respect and compassion they deserve.
You can also find Becky Oberg on Google+, Facebook and Twitter and Linkedin.
APA Reference
Oberg, B. (2016, June 24). Fireworks and Posttraumatic Stress Disorder: Vets July 4, HealthyPlace. Retrieved on 2023, December 9 from https://www.healthyplace.com/blogs/recoveringfrommentalillness/2016/06/fireworks-and-posttraumatic-stress-disorder-honor-our-vets-on-july-4
Author: Becky Oberg
Very true veterans needs the respect and compassion they deserve. Nice post
Leave a reply