So What If I'm Overemotional? Sensitivity Helps Define Me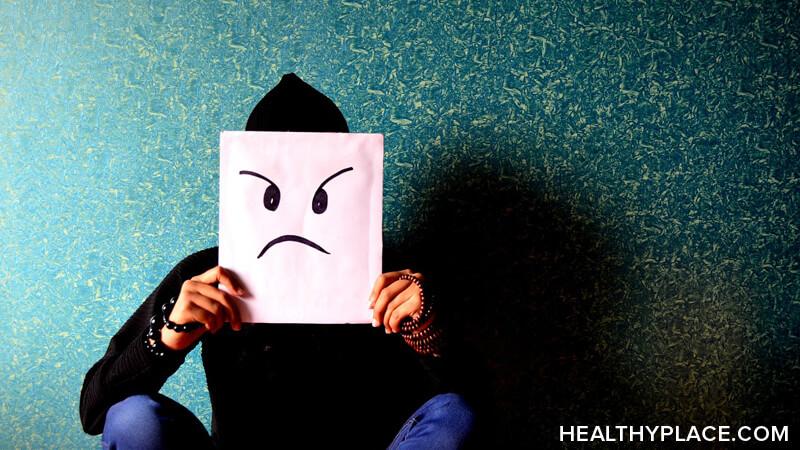 I've always been a sensitive person, or what some would call an overemotional person. Sometimes my emotions do feel out of control, and my mind will fixate on past events. It can go both ways. When I'm happy, I'm really happy – bouncing off the walls, can't stop smiling, just try to slow me down kind of happy. When I'm upset, negative thoughts ruminate in my mind bringing me down even further. I isolate and avoid people.
I am diagnosed with schizoaffective disorder bipolar type, but I don't think these emotions are a part of manic or depressive episodes. They feel like everyday emotions and don't last very long.
Feeling Overemotional Before My Mental Illness Diagnosis
Before I was diagnosed with schizoaffective disorder, I was seen as overemotional and dramatic just like any other young person. I felt passionate about everything. A couple of memories come to mind.
When I was a teenager I studied in Denmark as an exchange student. I played in a youth community band. Just a few short weeks after joining, the band competed in a national championship and won. I was new and only competed in one event, but when their victory was announced, I was crying tears of joy like every other member. They had been preparing for months and worked very hard. I had just arrived and didn't even speak their language yet.
A year later back in the States, I studied music in college. It was tough. I would get frustrated easily. Sometimes I'd cry or even walk out of the room.
Feeling Overemotional After Mental Illness Treatment
Fast forward to post-diagnosis and I'm still a pretty passionate, overemotional person. My emotions still feel out of control sometimes and it can be embarrassing. I cry a lot at weddings and when people talk about pregnancy and babies. I try to hide it when people are around. I turn away or step out for a minute.
I often get overemotional in the car. Not just because of my anxiety about driving, but because my mind usually goes toward my young daughter – the milestones she's hit and the ones still ahead of her. She's growing up fast. A couple of weeks ago there were tears in my eyes when I dropped her off at daycare and saw a sign stating the date and time of preschool graduation. My daughter is still in the toddler room, but I know she will be there soon.
I'm scared I will one day embarrass my daughter by crying at school events because I'm so overemotional.
Social issues, politics, and news events really get to me, too. I cry after every school shooting.
Being Sensitive is a Good Thing
When I'm feeling overemotional, I'm always afraid people will see me as dramatic or immature, but is it really bad to be overemotional? I would rather be sensitive than not. I want people to know I care about the world around me.
There are no bad emotions. It's important to live passionately. That means you will feel pain as well as love. You only get this one life so you better live it to the fullest.
APA Reference
Rahm, M. (2018, June 13). So What If I'm Overemotional? Sensitivity Helps Define Me, HealthyPlace. Retrieved on 2023, September 29 from https://www.healthyplace.com/blogs/recoveringfrommentalillness/2018/6/so-what-if-im-overemotional-sensitivity-helps-define-me
Author: Megan Rahm
I get what you're saying because being sensitive is, as I've bern told, what makes me, me. But it took many years of me feeling back about myself to get to that point. Now I know I need to care for myself as a person with, say, diabetes,does.
Leave a reply