Meeting New People Can Be Scary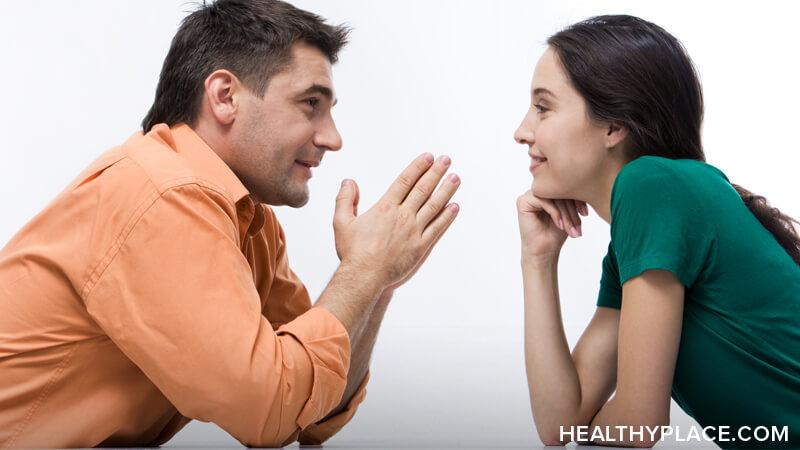 I have been in a weird place recently. I am normally a very social person, and I love meeting new people. But I have found, as part of trying to healthily cope with my mental illness, that meeting new people comes with a lot of anxiety. Why? Because getting to know someone new means opening up, which means talking about my mental illness, which means the very real chance of rejection. This is not only a romantic rejection, but also platonic and professional.
So what are the options? I can go through life with only the people I already know and love by my side. Though while they are amazing, that leaves something to be desired. Option two is that I can meet new people but hide my illness and the drama that accompanies it. This is the approach I took for about twenty years, and ultimately culminated in multiple breakdowns, as well as the loss of people I came to care about when they found out the truth. So all that remains is to face the fear.
Here are some tips I have learned for how best to cope with the struggle of opening up to someone new.
Remember the Upside of Meeting New People
This is the big one for me. As much as opening up to someone can bring the very real chance of rejection, it can also give me the incredible positive of a new person in my life who understands me and the struggles I face, and chooses to remain despite those. That is an amazing thing, and something that isn't possible without the risk of the negatives. Remember, love -- any version of love -- is even more wonderful because it is giving someone else the chance to break your heart, and knowing that they choose not to. Even one person who becomes a new friend, a true friend, is worth a hundred rejections, though they might suck at the time.
With New People, Learn When and How to Share
I have learned the hard way that there are better and worse times and ways to share that I have bipolar II disorder. I have learned that it is not the right answer to a first getting to know you question without a prompt, that it doesn't belong in my bio on a dating site, and that sending it via text is typically asking for, at the very least, a long pause that will make me go nuts. So how and when is best?
I try to bring up my illness in person, rather than over the phone or text. In this way, I can read someone's body language, and also be present to answer any questions it might bring up. Normally, there are plenty. People want to know if I am on medication, if I have ever attempted suicide, if it is "managed," and more. Over text or even the phone, it is harder to have a conversation about mental illness, rather than simply to mention that I have one.
While many people prefer to wait until someone knows them before opening up, I also prefer to have the conversation in the fairly early stages of getting to know someone. Think date three or before, or the equivalent of a friendship. While I don't agree with those who feel this way, I do understand that it is a deal-breaker for many people out there. I prefer to let those people leave my life before I get attached.
No matter the situation, it is a scary thing to meet new people and open up to someone new. Many times, you will be greeted with hurt, but if done right and with the right person, it can lead to something very special. I talked a bit about it when I was in Vancouver last week, and here is that video.
APA Reference
Berg, J. (2018, August 30). Meeting New People Can Be Scary, HealthyPlace. Retrieved on 2023, December 1 from https://www.healthyplace.com/blogs/relationshipsandmentalillness/2018/8/meeting-new-people-can-be-scary
Author: Jonathan Berg
Hello Jonathon,
This post is exactly what I needed to read about opening up to new people. When it comes to socializing, the schizoaffective diagnosis feels like a insurmountable hurdle, because fear grabs my ears and places "new voices" in my head. Goodness knows, I've got enough banter from the peanut gallery during stressful times. However, reading your posts fills me with hope that finding one person, among all the rejection, is worth letting people in. I await the day with open arms to have complete and total acceptance.
Thanks for sharing your experience and I look forward to reading more articles by you.
Hi Shalonda,
Just remember, there is no such thing as an insurmountable hurdle. Yes, we drew a bad hand when it comes to our illnesses, but with time we can learn to cope and even to thrive. Thank you for being a part of this community!
Leave a reply