Goodbye, 'Relationships and Mental Illness' Blog from Mel Bender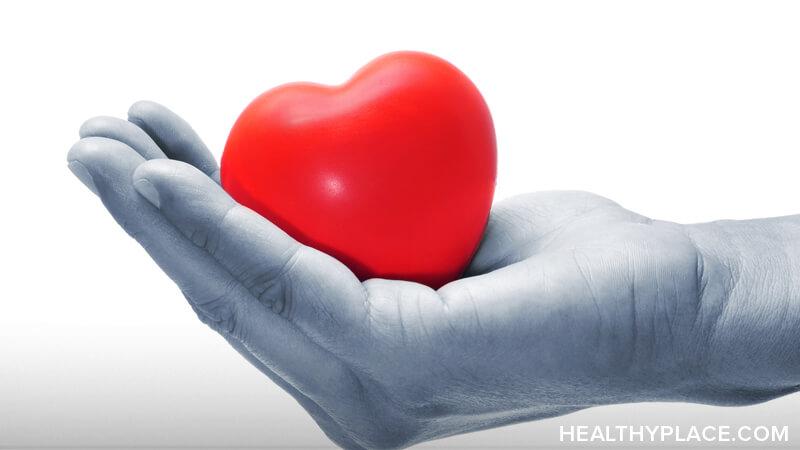 This is my last post for the Relationships and Mental Illness blog. I'm grateful for the opportunity I've had to write about my experience with mental illness for HealthyPlace. As I leave this blog, I'm determined to keep learning about how to love myself and others better. When it comes to writing about relationships, if there's one thing I've learned, it's that I still have a lot to learn.
Why Mel Bender Decided to Write About Relationships and Mental Illness
In this blog, I've written about my lived experience with complex posttraumatic stress disorder (complex PTSD) and borderline personality disorder (BPD) and how both of these conditions deeply impact every relationship in my life.
Writing about my struggle to establish and maintain healthy relationships has been a great learning experience for me as both a writer and a survivor of mental illness. I've been able to reflect on patterns in my behavior that I still need to change, as well as areas of my life where I've made more progress than I'd realized. I've come a long way in how I behave at work, at home, and on dating apps. Still, I recognize that I have a lot of room to grow as a coworker, friend, and (potential) partner.
Mel Bender's Future in Writing and Love
I thank everyone who took the time to read any of my blog posts. Although this is my last post for Relationships and Mental Illness, my writing journey doesn't end here. About a year ago, I promised myself that blogging would be a central component of my life, and it will continue to be.
I've always found writing to be an invaluable tool for developing self-awareness. I highly recommend incorporating a little writing into your life, even if you don't consider yourself a writer. Whether it's in a diary or on a blog, writing is a healing practice.
The fact that I'm a good writer is the part of myself that I love the most. However, I've realized that I need to love the other parts of me more. Learning to love me is important because it's the only way I'll be able to welcome more love into my life from other people. It will be a lifelong challenge for me to expand the love in my life from all sources, but I'll never give up. I hope you never give up, either. Mental illness doesn't exempt me from deserving love, and it doesn't exempt you from it, either.
Take it from me: there's more love out there than you realize. Keep the faith and approach life with open arms.
APA Reference
Bender, M. (2023, January 3). Goodbye, 'Relationships and Mental Illness' Blog from Mel Bender, HealthyPlace. Retrieved on 2023, December 7 from https://www.healthyplace.com/blogs/relationshipsandmentalillness/2023/1/goodbye-relationships-and-mental-illness-blog-from-mel-bender
Author: Mel Bender
Mel, I was researching this site in consideration of putting in an application to be a writer for the blog. This post was the first one I read. I believe there are no accidents. Everything happens for a reason, and if we look at it through curious eyes, it can be a learning experience. You are a great writer, and the few words you spoke inspired me. We all are deserving of love no matter the challenges we face as an individual. After reading your post I am going to start my application process because we deserve it. Most of us have no idea how to achieve this, or can even grasp that they do deserve it. It takes people like us who, from experience have learned this is possible, and we are worth it. To spread this information to those in the midst of their suffering. I have no idea what your next work endeavor is, but I wish you the best of luck. I feel that your shoes are big ones to fill and that you touched many people through your writing on this platform Thank you for the encouragement.
Leave a reply