3 Things that Trigger My Self-Harm Urges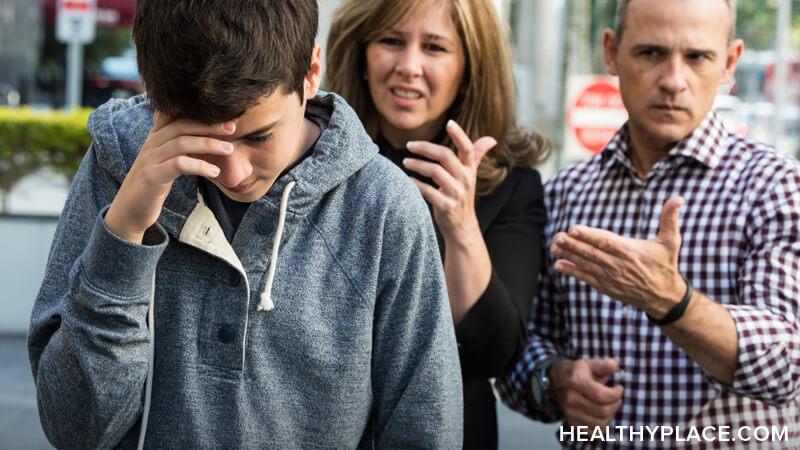 I have been in self-harm recovery for about 10 years now, often dealing with what triggers my self-harm urges. During that time, it has always been difficult for me to identify what exactly is triggering my self-harm urges. It wasn't until I went to my last therapist that I got the tools to figure out my underlying patterns of self-injuring. In this post, I want to go over the three main reasons behind why I started self-harming. Maybe your triggers for self-harm urges are similar.
Family Triggers My Self-Harm Urges
When I looked at my past history with self-harm, one pattern kept coming up and that was family. I come from a non-traditional family and have moved from home to home a lot growing up. Instability within my family has always been something that triggers my self-harm urges and depression. My unsupportive family members have not helped me seek treatment for my mental health and have dismissed it on multiple occasions. This stress caused me, in the past, to turn to self-harm.
Feelings of Worthlessness Trigger My Self-Harm Urges
Another theme that kept coming up as a trigger to my self-harm urges was when I feel like I am worthless or useless. This is a very common reason for someone to self-harm because he or she feels like his or her body is worthless and so he or she treats it that way. Some people self-harm as a form of punishment because of this feeling.
School Triggers My Self-Harm Triggers
Classes, grades, clubs, research, social life, family life, etc.: these were things that were always on my mind when I was in college and struggling with my depression. There would always be a billion things going on and not enough time in the day. It became extremely stressful and that stress triggered my self-harm urges. School has always been a stress in my life and I have not handled it in the healthiest way.
These are just a few examples of things or situations that trigger my self-harm urges. What are some situations that trigger your self-harm urges? What are some healthier coping skills that you have found that has helped you cope with your urges? I would love to know because what helps you could help someone else.
Want to learn more about self-harm triggers? Check out the articles A Way to Recognize Triggers and Stop Self-Harm, Three Ways to Manage Self-Harm During the School Day, and Surviving the Stressors of Life Without Self-Harm.
APA Reference
Schou , K. (2017, October 31). 3 Things that Trigger My Self-Harm Urges, HealthyPlace. Retrieved on 2023, November 29 from https://www.healthyplace.com/blogs/speakingoutaboutselfinjury/2017/10/3-things-that-trigger-my-self-harm-urges
Author: Kristen Schou 
Hi Kristen! I a bipolar and in the middle of recovery for a particularly bad depression that led to partial hospitalization, IOP, and finally ECT which I am still receiving. At the advanced age of 45, I find myself cutting for the first time. My ECT psychiatrist tells me middle aged women don't cut, only young girls who can't cope with the stress in their lives cut. Well, unfortunately even though I'm an "old lady", I find it a relief to cut and do it even though I know it's wrong. I haven't done it for a couple of weeks, so maybe it's over. My nurse told me that I needed to show myself the same respect and regard that I show my friends and family. That did make sense to me and I've been trying to.
Leave a reply