Introduction to Kayla Chang, Author of 'Speaking Out About Self-Injury'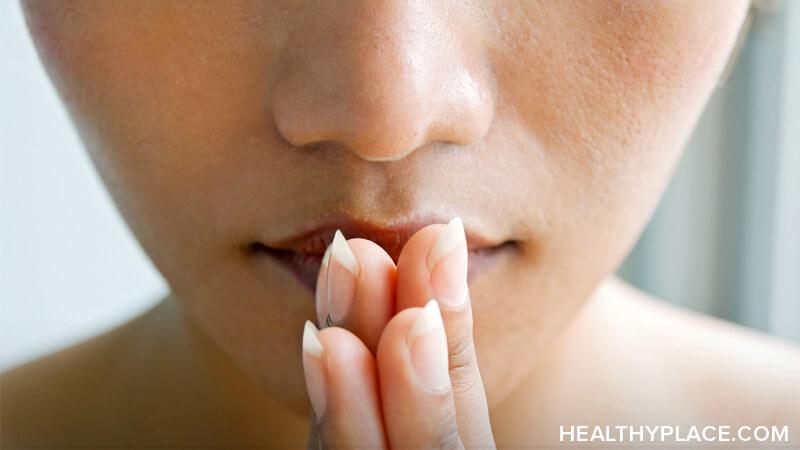 My name is Kayla Chang, and I'm thrilled and honored to be a part of the Speaking Out About Self-Injury blog at HealthyPlace. I hope that by sharing my thoughts and experiences in a way that is informative, vulnerable and — most importantly — honest with you, we can build an ongoing network of support and have meaningful, productive conversations around the issue of self-injury (also known as self-harm) together.
Kayla Chang's Personal Struggles with Mental Health Including Self-Injury
I have been in recovery from self-harm for about five years. My self-injury actions started when I was around 11 or 12, making it difficult for me to leave it behind as it had become such an integral part of my sense of self and identity by the time I decided to truly commit to recovering.
As is often said —at the risk of sounding reductive about a very complicated issue — self-injury is a maladaptive coping mechanism that I used to get me through countless dark years of depression, anxiety and anorexia. It was not until these struggles were brought to light, to the attention of doctors, family members and close friends, that I could even begin to imagine a life free from self-injury.
A lot has happened over the past five years. Multiple hospitalizations, an endless parade of therapists and one BA in Creative Writing later, I still struggle with my mental health, but I feel better equipped to cope with daily stressors without turning to self-harm, and have hope for the future as I start building a career, identity and life beyond my struggles.
Kayla Chang's Vision for 'Speaking Out About Self-Injury'

As a writer for Speaking Out About Self-Injury, I want to create an open dialogue with those suffering from, or whose loved ones are suffering from, mental health issues like self-injury, and also with those who would like to learn more about self-injury in general. Ultimately, I want this blog to serve as a resource for anyone who needs it, including myself. If I can help provide that for you, then I will, very proudly, have done my job.
APA Reference
Chang, K. (2018, February 1). Introduction to Kayla Chang, Author of 'Speaking Out About Self-Injury', HealthyPlace. Retrieved on 2023, December 11 from https://www.healthyplace.com/blogs/speakingoutaboutselfinjury/2018/02/about-kayla-chang
Author: Kayla Chang
Thank you a lot for this blog! It was really helpful for me.
After reading this I started to look at self-harm as something more serious, stopped to cover my scars and got some help. And other advices were really helpful in my journey. And now I almost a month clean.
Again, I really want to say thank you for this blog and videos!
Leave a reply