Finding Self-Harm Help Books for Your Recovery Journey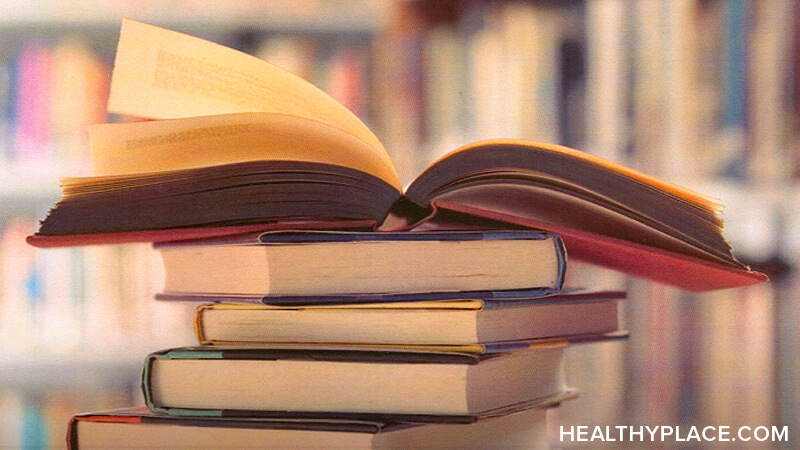 Whether you're just dipping your toes into self-harm recovery for the first time or looking for a new tool to add to your existing recovery toolbox, self-harm help books can provide invaluable support on your healing journey. Here are a few tips for conducting your search and some suggestions for finding budget-friendly options.
How to Find Self-Harm Help Books
Before you start your search, it can be helpful to think first about what you want out of a self-harm help book.
If you're looking to create your own path to recovery, try a self-harm recovery workbook or self-help book.
If you're feeling alone in your struggles, or wonder if others feel as you do, try a self-harm recovery memoir.
If you're looking to find a new creative outlet to cope with your self-harm, try fiction or poetry about self-harm recovery.
If you're a family member or friend trying to help a loved one who self-harms, try an educational book on self-harm.
Narrowing your search this way will make it a little easier to find something that will speak to your goals—even if you have multiple goals you want to work on at once. (For example, you might want a workbook to work on once a week with your therapist, but also a memoir you can read on your own on a daily basis.)
Next to consider is where to look. Google, Amazon, and big-name bookstores are obvious choices. But you might also want to check out local, independent options—these might help you connect with other people closer to home who are going through similar struggles. Even if you don't want to contact the author directly, just knowing you're not the only one in your city going through what you're going through can make a big difference—especially on the bad days. Ebooks are another good choice, especially if you're not able (for any reason) to drive or otherwise travel to a brick-and-mortar store on your own.
If you feel a little overwhelmed by the sheer number of books that your search might turn up, you can also rely on expert recommendations to help guide your buying decisions.
Finding Free and Low-Cost Self-Harm Help Books
Cost can be a huge barrier for some people when it comes to getting the help they need. Whether this is the case for you or not, if you're looking for budget-friendly self-harm help books, don't worry—you've got plenty of options.
Check out your local library to start. Even if you can't or don't want to visit the library in person, most libraries have a huge online database you can check out (including ebooks and even audiobooks, in some cases) once you have a library card. Ebooks are another good place to look, as many ebooks are available for much lower prices than print books. Secondhand bookstores are also an option—though these can require more patience, depending on how organized their collections are.
You can also try searching Google and other search engines for free, online ebooks and PDFs. This can also be a good way to "try before you buy," as you can often find an excerpt of a book to read before you decide whether to buy it.
Self-Harm Help Book Recommendations
I haven't read many self-help books specifically about self-harm. So, unfortunately, I can't offer many honest recommendations to that effect. However, if you are working with a therapist, don't be shy—your therapist will be able to offer far better reading suggestions than any random stranger on the Internet can hope to offer. Otherwise, here's a great list of self-harm help books to help you get started.
Personally, the books I have found most helpful have been workbooks and fiction. My favorite workbook is the cognitive behavioral therapy workbook Mind Over Mood, Second Edition. While it doesn't directly deal with self-harm, it helped me work through many of the thought patterns and emotions that used to contribute to, and be exacerbated by, my self-injury.
As for fiction, any good book can provide a welcome escape from the trials and triggers of everyday life. But in this particular context, I found The Magicians trilogy by Lev Grossman very helpful in terms of confronting some of my inner demons and roadblocks to personal growth. Themes of depression, anxiety, and other mental health issues abound and were tackled in a way that I found difficult but, ultimately, incredibly cathartic. (Be warned, though, these books come with trigger warnings for graphic violence and, specifically, graphic sexual violence.)
Keep in mind that I am a huge fantasy fiction fan; if you are not, look to whatever genres you do enjoy for inspiration. There are stories with healing potential in every genre on the shelves if you look hard enough.
APA Reference
Kim Berkley (2021, September 30). Finding Self-Harm Help Books for Your Recovery Journey, HealthyPlace. Retrieved on 2023, December 1 from https://www.healthyplace.com/blogs/speakingoutaboutselfinjury/2021/9/finding-self-harm-help-books-for-your-recovery-journey
Author: Kim Berkley