Books on Self Injury
MUST HAVES for People Who Self-Injure or a Loved One Who Does (Self-Harm, Self-Mutilation)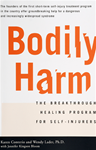 Bodily Harm: The Breakthrough Healing Program for Self-Injurers
By Jennifer Kingsonbloom, Karen Conterio, Wendy Lader
buy the book 
Reader Comment:
"This book is a must have to school counselors, especially those who work with middle school girls. The book provides insight and how to be helpful to the student that is in crisis."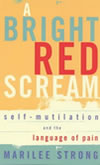 A Bright Red Scream
by Marilee Strong
buy the book 
Reader Comment:
"The book is extremely well written and researched and the case studies sited enable the reader to identify - whether you are or were a self-injurer yourself or know someone who is."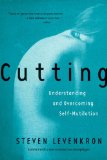 Cutting: Understanding and Overcoming Self-Mutilation
by Steven Levenkron
buy the book 
Reader Comment:
This book is about people who cut and has ways to help cutters overcome their addiction to cutting as a means of escape and find better alternatives to this destructive lifestyle.

Suicide, Self-Injury, and Violence in the Schools: Assessment, Prevention, and Intervention Strategies
By: Gerald A. Juhnke, Paul Granello, Darcy Haag
buy the book 
Description: The first book of its kind to address suicide, self-injury, and violence in school settings.

Stopping the Pain: A Workbook for Teens Who Cut & Self-Injure By: Lawrence E. Shapiro
buy the book 
Customer Comment: "I got this product for my 15 year old daughter.Her social worker loved the book and my daughter liked it."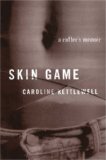 Skin Game: A Memoir
by Caroline Kettlewell
buy the book 
Reader Comment:
"I could not put this book down. It doesn't focus as much on the cutting as I thought it would when I bought it, but it paints a very real portrait of a 'cutter'."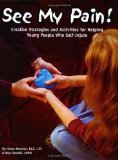 See My Pain! Creative Strategies and Activities for Helping Young People Who Self-Injure
By Susan Bowman, Kaye Randall
buy the book 
Reader Comment:
"This activity book was a great resource! I used it for a group processing course and was able to get some awesome handouts that you are able to reproduce."

Bodies under Siege: Self-mutilation and Body Modification in Culture and Psychiatry
By Armando R. Favazza
buy the book 
Reader Comment:
"Many people look at this book to be designed solely for sufferers...it isn't. As it states, it discusses Self-Mutilation and Body Modification in Culture and Psychiatry."

Treating Self-Injury: A Practical Guide
By Barent W. Walsh 
buy the book 
Reader Comment:
"This book contains case studies of real-life situations with a variety and diversity of ages, genders, and backgrounds."
APA Reference
Tracy, N. (2008, December 14). Books on Self Injury, HealthyPlace. Retrieved on 2023, October 4 from https://www.healthyplace.com/abuse/books/books-on-self-injury-self-harm-self-mutilation
Last Updated: June 20, 2019