Using a Self-Harm-Free Calculator for Recovery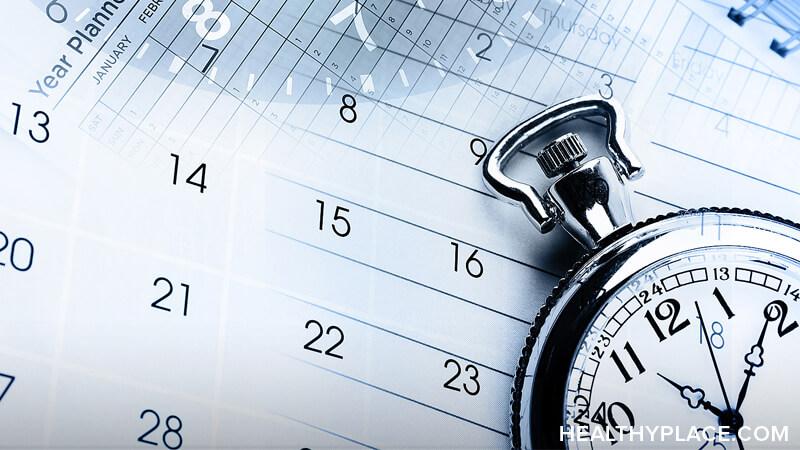 A self-harm-free calculator can be a handy tool for tracking self-injury recovery progress for some folks, but it can impede progress for others if not used with care. Learn how to use a self-harm-free calculator properly.
How to Use a Self-Harm-Free Calculator for Recovery
Humans like progress. If you've ever felt a spark of joy (or even just relief) from crossing an item off of your to-do list or finally solving a problem you've been putting off resolving for weeks, you know what I'm talking about. It's the thrill of a gamer finally beating the boss; it's the satisfaction of a marathon runner hitting a new personal best.
Self-harm recovery may not feel quite so glorious, but setting goals and tracking progress can be a great motivational tool to help you get, and stay, clean. A self-harm-free calculator can come in handy here if you decide to use time as a metric for your success.
The idea is to set milestones ahead of time—maybe at a week, a month, six months, a year—of how long you want to try and go without hurting yourself. You can then use a self-harm calculator to track how long it's been. When you cross each milestone, you may even want to plan a reward for yourself. Maybe you'll treat yourself to movie tickets, a picnic on the beach, or a new book.
In addition to looking forward to those rewards, you might find it motivating to keep watching the number on your calculator tick up—and you might be motivated to avoid the disappointment of watching that number reset to zero.
How Not to Use a Self-Harm-Free Calculator
One thing to keep in mind when using a self-harm-free calculator for recovery is that, like any other tool in your recovery toolbox, it should help, never harm.
So be sure to check in with yourself (and, if possible, with a therapist) regularly about your use of a self-harm-free calculator and whether or not it's having a positive impact on your healing process. If you feel hope when you watch the count go up or feel driven to beat your own "high score," that's a good sign.
If, however, you find yourself constantly calculating your progress and worrying all the time about whether you're going to break your clean streak, you may want to limit your calculator use or even remove it from your toolbox entirely. Just like everyone's self-harm story is different, so too is everyone's recovery journey. What works for someone else won't necessarily work for you.
I find tracking methods like this helpful, but only in moderation and only as support for other methods. Calculators and counters were never the main focus of my recovery journey.
Don't be afraid to use a self-harm-free calculator if you think you will find it helpful; just be open to letting it go if it proves ineffective or problematic.
APA Reference
Kim Berkley (2023, February 9). Using a Self-Harm-Free Calculator for Recovery, HealthyPlace. Retrieved on 2023, December 8 from https://www.healthyplace.com/blogs/speakingoutaboutselfinjury/2023/2/using-a-self-harm-free-calculator-for-recovery
Author: Kim Berkley