Become an Advocate for Eating Disorder Awareness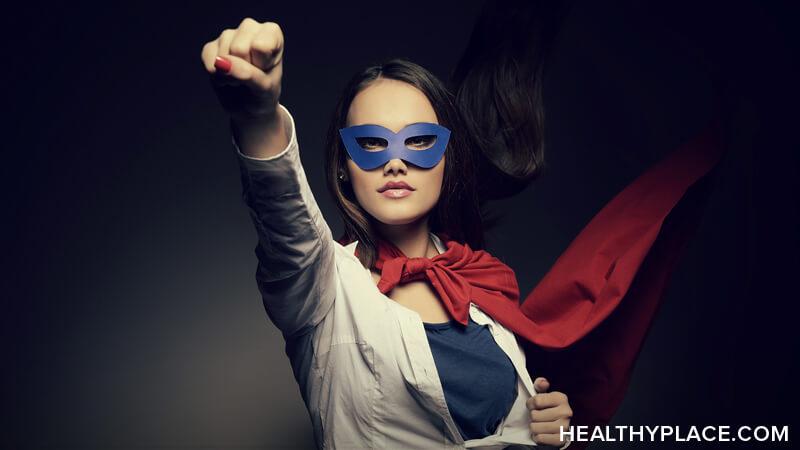 The mainstream culture needs more advocates for eating disorder awareness—and as someone in pursuit of healing for your own life, you could become an advocate. 
It has been estimated that every 62 minutes, at least one person dies from an eating disorder which means this disease has the highest mortality rate out of any mental illness,1 but it also remains one of the most painfully misunderstood ("Eating Disorder Statistics"). If there is a passion inside of you to raise the public consciousness for eating disorder recovery and to draw attention to the millions of people whose lives are affected by this illness, then here are some guideposts to help you become an advocate for eating disorder awareness. 
5 Tips to Become an Advocate for Eating Disorder Awareness
Please never diminish the influence that your voice has the potential to carry out in the world. You know firsthand the torment, anxiety, isolation, self-hatred, and desperation that an eating disorder can cause. But if you have entered the recovery process, then you also know that hope is both real and accessible. The capacity to hold this tension between healing and affliction can be what makes you the right person to become an advocate for eating disorder awareness, and these are five ways to get started.  
Lobby for equitable funding to provide treatment resources and advance clinical research to better approach this disease. In the U.S. alone, eating disorders are some of the most inadequately funded mental illnesses by the federal government. The cost of treatment for just one patient can total as much as $119,200, whereas the amount of money allocated to the psychiatric research of this disease is $.73 for each patient.2 These statistics are grim, but you can help effect change in this area when you contact lawmakers to urge for policy reform in medical or therapeutic care, insurance, and research studies.  
Partner with local or even national organizations that already further the mission and impact of eating disorder advocacy. If you do not feel equipped to spearhead your own initiative to raise awareness, there are a number of different coalitions and non-profits that are making positive strides in this arena. You can join their efforts through a financial donation, assistance with an outreach event, or directing someone in need of support to their online resources and materials. The eating disorder recovery website Mirror Mirror has compiled a list of trustworthy organizations you should connect with.
Start meaningful discussions on social media to push back against cultural beauty standards and normalize body acceptance. You might not realize it, but a powerful and influential tool to become an advocate exists at your fingertips, and you do not need to leave the couch or computer to access it. This platform is social media, and when you harness it to spark a conversation about the realities of eating disorders, your potential to reach a diverse audience with the message of recovery is monumental. Just a raw, authentic post on your social networks could bring education and awareness around this issue in unprecedented ways.   
Volunteer at an eating disorder crisis hotline to offer support to those who are suffering and point them to treatment access. If you are not familiar with a hotline, this is a free phone service that anyone across the nation can either text or call to receive confidential assistance from someone who is knowledgeable about the illness. There are hotlines for eating disorders, addictions, suicide and self-harm prevention, and other mental health concerns—many of which offer 24/7 information and support. These resources are available for the friends or family members of an affected person too, but they need volunteers to manage the phones which is where you come in.  
Participate in a National Eating Disorder Association (NEDA) walk to help fundraise and boost awareness in the community. Each year, NEDA hosts a series of walks around the country, so people of all backgrounds have the opportunity to band together in their hometowns and march for a cause that has impacted millions of lives. This annual initiative raises money for the organization to continue its work, but it also promotes the visibility of eating disorders all over the United States. You can register to participate in a NEDA walk, or you could sponsor a walk for the members of your own community. 
Have you already become an advocate for eating disorder awareness? If so, please leave your tips in the comments.
Sources
Crow, S., and Swanson, S., "Facts About Eating Disorders: What the Research Shows." The Eating Disorders Coalition for Research, Policy, and Action. September 2014.
Griffiths, S., Le Grange, D., et al, "When Illness Severity and Research Dollars Do Not Align: Why Are We Overlooking Eating Disorders?" World Psychiatry. October 2017.
APA Reference
Schurrer, M. (2019, June 12). Become an Advocate for Eating Disorder Awareness, HealthyPlace. Retrieved on 2023, December 1 from https://www.healthyplace.com/blogs/survivinged/2019/6/become-an-advocate-for-eating-disorder-awareness
Author: Mary-Elizabeth Schurrer