Combat PTSD: Winning the Battles After the War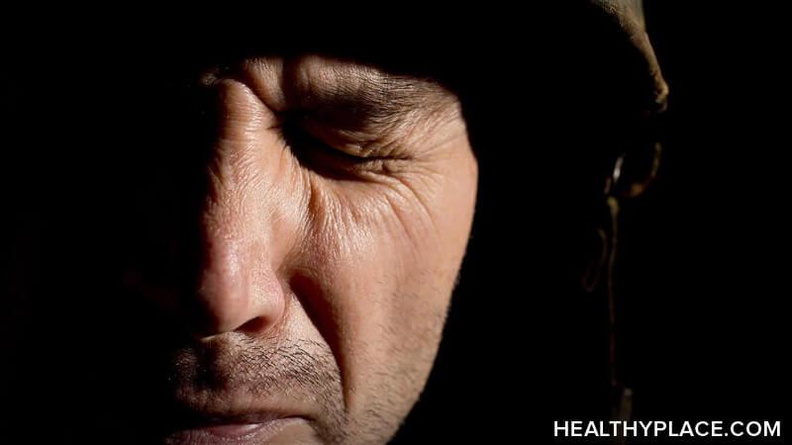 Combat PTSD, specifically PTSD resulting from having been in combat, was once the only kind of PTSD we thought existed. Of course, shell shock wasn't called PTSD at that time. We've come a long way in understanding that trauma (of all kinds) may result in PTSD. Melanie Davis, founder of the Love Your Veterans program, has specific advice for combat PTSD sufferers, and she's working hard to pass it along.
Awhile back, I wrote an article titled Combating PTSD Stigma in the Military where I discussed the lack of services available for veterans returning from combat. I was immediately contacted by Melanie Davis who has been working diligently in this field and has done a lot of great work in supporting veterans who are returning from combat. I was so inspired by the work that she is doing that I offered her a guest spot in this column.
The following is from Melanie Davis, author of The Triumph Book: HEROES, The Triumph Program and founder of Love Your Veterans.
Believe Combat PTSD Recovery Is Possible
The best solutions for surviving the challenges after deployment come from the many heroes who can teach how they have overcome these common adversities. In order to accomplish anything, we must first believe it is possible!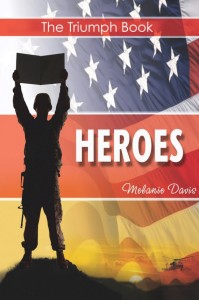 From the time running for speed was clocked, it was believed impossible for the human body to run a mile in less than four minutes. This was widely accepted until 1954 when Roger Banister proved that theory wrong. Within a year of his achievement, 37 runners broke this perceived barrier and the year after that it was beaten by 300 more!
The first-person stories of veterans from a variety of ranks and wars, beginning with World War II up through our recent conflicts, are collected in The Triumph Book: HEROES. I originally wrote this book to raise awareness, appreciation and funds for our military. As I shared it with veterans, I found it is an effective resource assisting our suffering heroes as they read the stories of triumph over such difficulties as double amputation, homelessness, survivors guilt, PTSD and additional unseen wounds. Reading the examples of others overcoming challenges provides a path that helps people believe it is possible to surmount their adversities and recognize their own triumph stories.
Heroes Walk Among Us
Matthew Brown USMC Ret. was a machine gunner with 1st Battalion 8th Marines who fought in Operation Phantom Fury, the Invasion of Fallujah. On November 11th, 2004, Veterans Day, he was shot by a sniper, disabled, went through terrible PTSD, and found his way by serving other veterans with what he learned. Matthew Brown's story is featured in HEROES and he co-authored The Triumph Program with me. After reading The Triumph Book: HEROES, many veterans feel a desire to tell their own story, which is one of the most healing therapies.
The Triumph Program Process
The Triumph Program is a process which helps the veterans evolve as they work through the tragedies and losses they have suffered and gradually look forward, finding purpose in life, setting goals, and exploring who they can serve with the abilities they have gained as a result of their military-experiences.
The Triumph Program is designed to help veterans recognize their heroism and the continued value of their military service. It contains seven sections made up of writing, reading, creative expression and other activities. This program helps veterans view their experiences from a new angle, with the perspective of a researcher which allows them the space to explore the depth of their war experience and its potential for bringing good into the world.
Anger, Survivors Guilt and Combat PTSD
The Triumph Program helps our heroes put past horrors on paper, work through the anger, survivors guilt and fear that PTSD brings and find purpose and meaning in the experience of war as they write their extremely important stories for the benefit of our nation as well as their brothers and sisters in arms. It is also a great resource for peer-to-peer mentoring as they work in small groups with a veteran facilitator who has been through the program previously.
After writing The Triumph Book: HEROES and discovering that I had been an ignorant civilian, having no idea the challenges our veterans face, I founded the national campaign and non-profit organization, Love Your Veterans, designed to provide these books free to our nation's real heroes while helping them share their important stories. To learn more visit www.LoveYourVeterans.org
-Melanie Davis, author of The Triumph Book: HEROES, The Triumph Program and founder of Love Your Veterans. She can be contacted directly at Melanie@LoveYourVeterans.org
The Completely in Blue website is here. Chris is also on Google+, Twitter and Facebook.
APA Reference
Curry, C. (2013, January 9). Combat PTSD: Winning the Battles After the War, HealthyPlace. Retrieved on 2023, December 3 from https://www.healthyplace.com/blogs/survivingmentalhealthstigma/2013/01/winning-the-battles-after-the-war
Author: Chris Curry