Introduction to Meagon Nolasco, Author of 'The Life: LGBT Mental Health'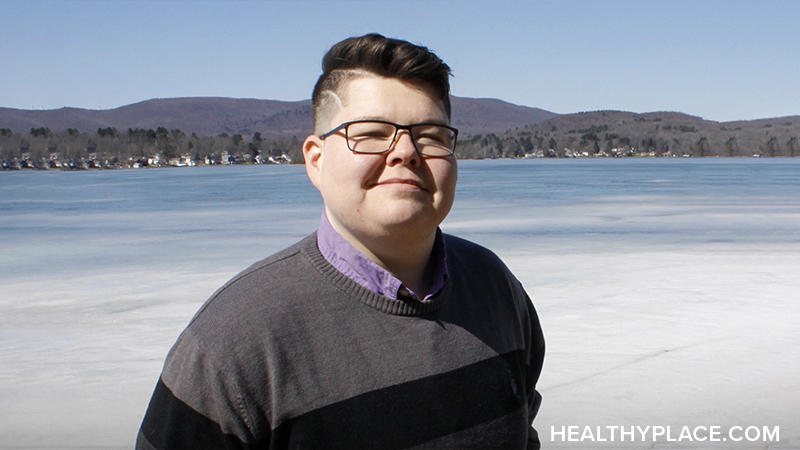 My name is Meagon Nolasco and I couldn't be happier to join the HealthyPlace team here at The Life: LGBT Mental Health blog. I identify as a cis-gendered, (woman born a female) lesbian, woman and have been out in our community for just over a decade now. My extensive history with mental health is just as defining to me as my identity and lifestyle.
Meagon Nolasco's Mental Health Journey
I have spent much time over the past 10 years trying to get my mental health under control. I have had many visits to various therapists, most not able to deal with my diagnosis or my LGBT (lesbian, gay, bisexual, transgender)-specific concerns. I hold a diagnosis of posttraumatic stress disorder (PTSD), mostly present via extreme anxiety. 
I work as a mental health professional and am an active Buddhist. Both of these are important aspects of my life that have contributed to my path to mental health recovery. I celebrated seven years of sobriety this year as well.
I want to tell you all this because this blog is meant to help those in the lesbian, gay, transgender, queer, intersex, asexual, etc. (LGBTQIA+) community. That help may manifest in different ways, such as supporting a person, providing words to a quieted voice or offering camaraderie through shared experiences. That help is hard to accept or read when coming from someone who hasn't lived a life like yours.
Meagon Nolasco's Plans for 'The Life: LGBT Mental Health' Blog
The Life: LGBT Mental Health will be covering topics such as anxiety and how to cope, dealing with depression via yoga and/or meditation, mental illness topics specific to the LGBTQIA+ community, how to find a community-friendly provider and more.
I look forward to all your feedback; this is your space as much as mine. I can't wait to join the team and write about topics that help you heal and grow. Namaste.
APA Reference
Nolasco, M. (2020, August 31). Introduction to Meagon Nolasco, Author of 'The Life: LGBT Mental Health', HealthyPlace. Retrieved on 2023, September 24 from https://www.healthyplace.com/blogs/thelifelgbt/2020/8/introduction-to-meagon-nolasco-author-of-the-life-lgbt-mental-health
Author: Meagon Nolasco