Barriers to Inclusive LGBTQIA+ Mental Health Care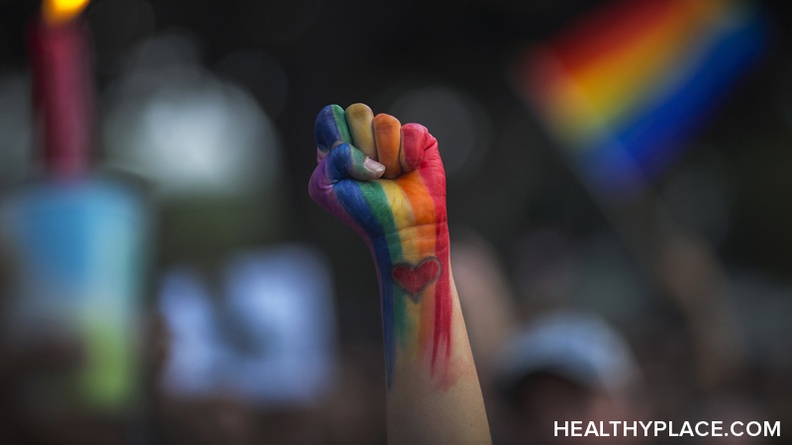 The lesbian, gay, bisexual, transgender, queer, intersex, asexual, etc. (LGBTQIA+) community faces barriers when searching for inclusive mental health care. These barriers can include uneducated providers, discrimination within a community practice setting, and financial hardships that limit provider options. Acknowledging that these barriers exist for the LGBTQIA+ mental health community is the first step in eradicating them.
Financial Barriers to LGBTQIA+ Inclusive Mental Health Care
It is no secret that millions of Americans do not possess health insurance. For the LGBTQIA+ community, these statistics are no different. The majority of these individuals pay for mental health treatment out of their own pockets. An average private practice counseling session costs $80-120 per 50-minute session. That cost is high for someone who works full-time. What if you are working part-time or are unemployed? 
Members of the LGBTQIA+ community who struggle financially must use community-based programs for their individual therapy needs. These low-cost clinics provide a small number of therapists for a client to choose from. A small selection of community-based therapists can mean these providers are not well informed regarding LGBTQIA+ inclusive mental health care as they are serving a large area of general clients. 
LGBTQIA+ Inclusive Mental Health Care and Provider Discrimination
If you are not part of the LGBTQIA+ community, you may not understand some of the hardships that can arise for someone in the community. A well-informed provider will take the necessary steps to educate and familiarize themselves with the community they serve to create a welcoming and open space. Unfortunately, not all providers find it necessary to become educated on LGBTQIA+ specific topics. 
No individual should spend time in their therapy session educating a provider on the basics of their community. This can take away from the issue that brought the individual to therapy. LGBTQIA+ individuals also tend to worry that their gender identity, gender expression, or sexual orientation is being judged by the provider they choose. 
Internal bias held by mental health providers can seep into therapy sessions with LGBTQIA+ clients. This barrier to accessing mental health care works as a deterrent. If someone in the LGBTQIA+ community experiences biases based on their gender identity, gender expression, or sexual orientation while in therapy, they are less likely to return to mental health care treatment. 
The LGBTQIA+  community is entitled to inclusive mental health care no matter their financial state or biased providers. As healthcare becomes more universal, individuals such as those in the LGBTQIA+ community may begin to see more inclusive providers. Until this momentous turn, we must remember to share resources for inclusive providers and push LGBTQIA+ education on those providing LGBTQIA+ mental health care. 
APA Reference
Nolasco, M. (2021, April 11). Barriers to Inclusive LGBTQIA+ Mental Health Care, HealthyPlace. Retrieved on 2023, December 3 from https://www.healthyplace.com/blogs/thelifelgbt/2021/4/barriers-to-inclusive-lgbtqia-mental-health-care
Author: Meagon Nolasco