How My Vacation Helped Me Find Joy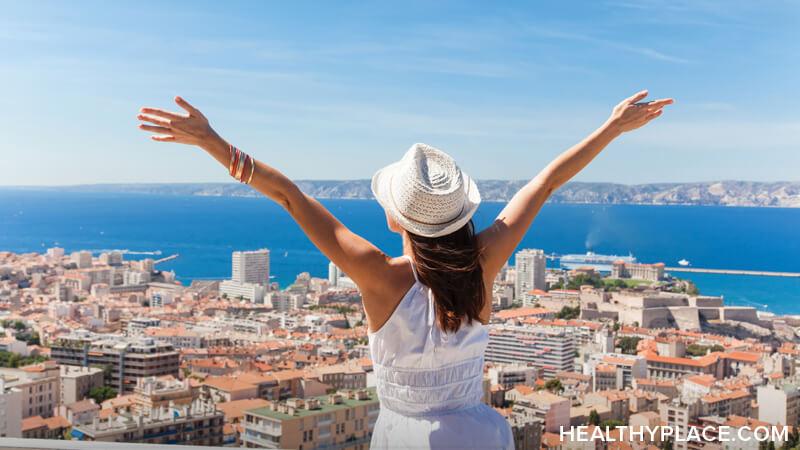 With the holiday rush approaching, I sometimes catastrophize everything that can go wrong while working in retail. My anxiety makes it difficult to enjoy life. But last week, taking a much-needed vacation helped me find joy and relaxation. My mother and I took a holiday-themed bus tour to Dollywood. We didn't have to pack food or book the hotel, as that was done by the tour company. To learn about how the trip helped me find joy, continue reading this post.
How I Found Joy While Vacationing
I felt a sense of community. Before my trip, I honestly wasn't in the mood to be social. I was hoping that the tour group would be small. But when my mom and I arrived at the bus station, more than 40 other people were traveling with us. At first, the crowded coach bus was overwhelming. Also, I felt a little awkward being the youngest person there by 20 years. But I quickly found that the other tourists were very nice. They also had interesting stories to share. Their enthusiasm for the trip energized and relaxed me simultaneously.
 
Discovering the South opened my mind to travel. Growing up in the Midwest, I often felt like people were in a hurry all the time. Many of them seemed rude and entitled. Perhaps it was the nice weather, the novelty of Dollywood, or the Southern hospitality, but Tennessee seemed so much more inviting. I wanted to stay there longer. The pleasant culture made me realize that despite facing the anxiety of the unknown, visiting new places could hold nice surprises.
 
I gained a greater appreciation for Dolly Parton. Before visiting Dollywood, I didn't know much about Dolly Parton. All I knew was that she was a gorgeous country star. But as my mother and the other tourists talked about her "rags to riches" story and her pride in her family, I wanted to learn more about her. So, I started watching her interviews with Jimmy Fallon. Dolly is an example of a genuine, humble, funny, and down-to-earth celebrity. She also promotes education for underprivileged children, and she donates a lot of money to charities. I admire her kindness and passion for education.
 
My fear of weight gain decreased. Part of the tour package included several meals provided by the tour company. During the two-day bus ride to Tennessee, I ate at several fast-food restaurants and a hotel while passing through Kentucky. The group stayed at three hotels in total. All of them provided buffets. Also, I indulged in ribs and fried chicken from restaurants that do not exist near my home. In the past, I felt ashamed of myself for gaining weight by binge eating. But during this vacation, I had so much fun that I didn't have much time to think about my food consumption or my weight.
 
I felt grateful for the experiences with my mom. My mom was beyond generous in paying for this trip as a Christmas present. She values new adventures and education while traveling. Having been to the Dollywood Theme Park before, she loved it so much that she wanted me to enjoy it as well. In addition to Dollywood, the tour involved a trip to the Biltmore Mansion. I learned about the history and marveled at the beautiful architecture. At the end of the trip, I looked forward to reminiscing with my mom and sharing my experiences with friends and coworkers.
APA Reference
Lueck, M. (2022, November 14). How My Vacation Helped Me Find Joy , HealthyPlace. Retrieved on 2023, December 5 from https://www.healthyplace.com/blogs/toughtimes/2022/11/how-my-vacation-helped-me-find-joy
Author: Martha Lueck