Managing Anxiety During Today's Uncertain Times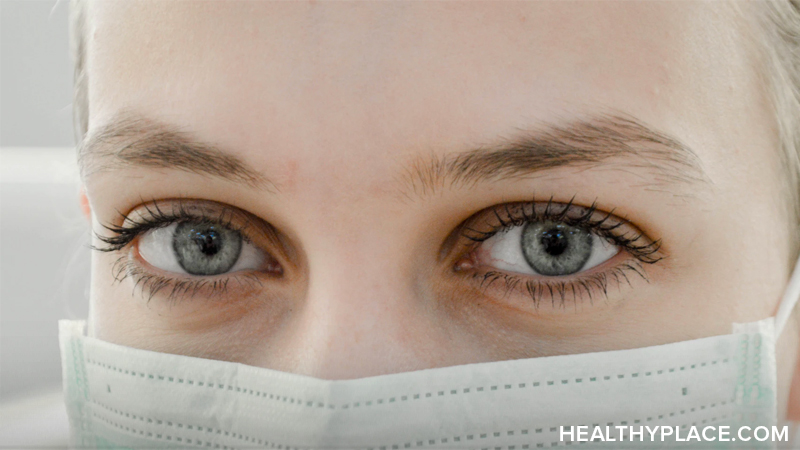 If you experience chronic anxiety, you may have found that, over the past year or so, it has increased due to these uncertain times in the pandemic. And perhaps quite a bit of your anxiety has been related to uncertainties surrounding the circumstances. This is something that has impacted me. I found that, particularly in the early months, I felt very anxious because there were so many things that were unknown.
I've previously written about experiencing anxiety because of the unknown. When you experience chronic anxiety, you often find yourself nervous and fearful about the possibilities of what can happen in the future. With COVID-19, there have been so many uncertainties, and it's been over a year now since the world has changed.
I have personally found that these uncertainties have caused the most anxiety for me. There has been so much on the news that has been both positive and negative, and sometimes you don't know what to expect. Now, we are at a point in the pandemic in which there are major changes taking place, and it seems as though we are getting a glimpse of returning to what the world was like before COVID-19.
However, I have talked to many people who are experiencing increased anxiety about this. There are still so many things that are uncertain and unclear. Fear of the unknown has become a daily challenge. And even though I have been even more mindful of attending to my mental health over the past year, I have still experienced increased anxiety.
Ways to Cope with Anxiety During Today's Uncertain Times
Anxiety may present as strong emotions that you experience. You may not even be able to immediately pinpoint the source of them. Maybe you've found that you feel increasingly fearful, full of worry, or irritable, and maybe you aren't sleeping well. If you find that you are very anxious, particularly today as things are changing, try using these ways to cope:
Know that you are not alone. So many of us are feeling even more anxious than normal. Be kind to yourself, patient with yourself, and know that it is absolutely okay to feel how you feel.
Know that you don't have to go at the same speed as the rest of the world. Perhaps others you know are ready to take steps that you aren't. It is okay to go at the speed that you feel is best for you and that you are comfortable with.
Focus on one day at a time. Because I will often find myself worried about what tomorrow holds, it has become so important that I stay focused on the present and take one day at a time. This is something that I have to constantly remind myself of when I find myself worrying about tomorrow.
Stay connected to loved ones. It has been difficult to stay distant from friends and family over the past year, and this has resulted in distressing loneliness for so many. However, it is important to do what you can to stay connected with loved ones. Additionally, talking to someone you trust can help you to express and process your anxious feelings.
Take time out of your day for self-care. Do things that are calming, relaxing, and that you enjoy. Be sure to eat well, exercise, and get plenty of sleep. For myself, this includes exercising daily and taking the time every weekend to do things I enjoy. Practicing self-care can help you be more prepared to deal with stress and anxiety, and it helps boost your resiliency.
As changes continue to take place related to the COVID-19 pandemic, know that it is okay to tend to yourself and your anxiety. Try these strategies to help you cope with anxiety in today's uncertain times. If there are ways that you cope that have been helpful for you, share them in the comments below.
APA Reference
Bermio-Gonzalez, R. (2021, May 25). Managing Anxiety During Today's Uncertain Times, HealthyPlace. Retrieved on 2023, September 22 from https://www.healthyplace.com/blogs/treatinganxiety/2021/5/managing-anxiety-during-todays-uncertain-times
Author: Rizza Bermio-Gonzalez