Saying Goodbye to 'Work and Bipolar or Depression'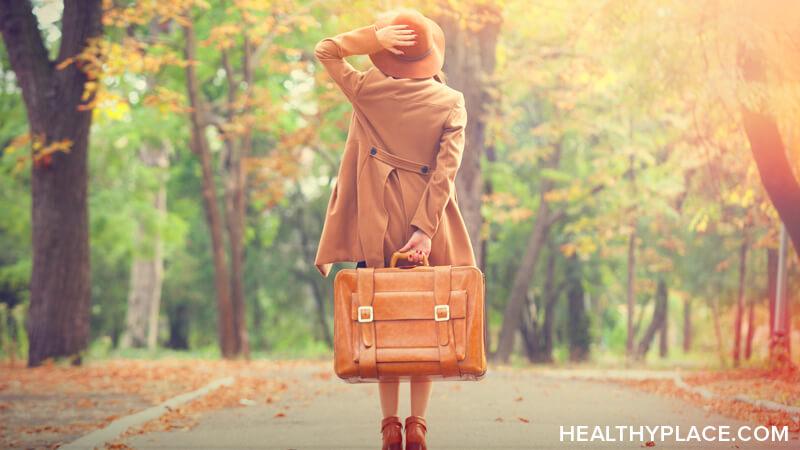 Saying goodbye is never easy, but it is crucial because everything ends. After writing for three years for Work and Bipolar or Depression, my journey has taken a bittersweet turn. This is my last post about work and depression, and I want to express my gratitude to team HealthyPlace and my readers. 
My Experience as a 'Work and Bipolar or Depression' Blogger
I began writing for the blog in May 2019, shortly after I had decided to focus on mental health writing. Soon, blogging about work and depression for HealthyPlace helped me feel professional and deal with my recent diagnosis. As a mental health advocate in my personal life, it felt both good and natural to write about depression in my professional life. The knowledge that my years of experience with depression would help others made me feel like I had turned my pain into power. To do so on an eminent platform was the icing on the cake. 
Over time, blogging at HealthyPlace made me aware of my strengths and limitations as a depressed professional. Exploring topics like low-functioning depression, self-employment, sabotage, burnout, side hustles, discrimination, remote work, internalized capitalism, purpose, depression naps, hustle culture, ableism, productivity, and The Great Resignation showed me the ubiquity of depression. That said, I learned that it is possible to have a solid career with depression when one accepts its impact and figures out coping mechanisms with the help of a therapist.
It's Time to Move On to the 'Coping with Depression' Blog
I have said a lot about the impact of depression on work, and it's been an insightful and rewarding experience. As the world around us is changing, so am I. Pre-pandemic, I believed that finding purpose in work was the most crucial goal for a mentally ill person. As a 31-year-old woman in 2022, I no longer identify with this belief. While meaningful work is still important to me, it is no longer my topmost priority. 
To reevaluate my priorities fairly, I need to examine how depression affects other aspects of life. And this is why I will now be blogging at Coping with Depression. Do follow me to see what I discover about the influence of depression on areas outside of work. Before you go, check out the video below where I say goodbye to you, dear reader. Thank you for following my work, and I hope to see you on my new blog. 
APA Reference
Shaikh, M. (2022, June 30). Saying Goodbye to 'Work and Bipolar or Depression', HealthyPlace. Retrieved on 2023, December 2 from https://www.healthyplace.com/blogs/workandbipolarordepression/2022/6/saying-goodbye-to-work-and-bipolar-or-depression
Author: Mahevash Shaikh
I was hoping for a post on depression and ambition and was going to email you about the same. Sad to see you go.Your blog has helped me a lot in this pandemic...thank you and I will stay posted.
Hi Nishita, I will surely write about it in the future. Thank you for following my work.
Leave a reply