The Gift of a Bipolar Diagnosis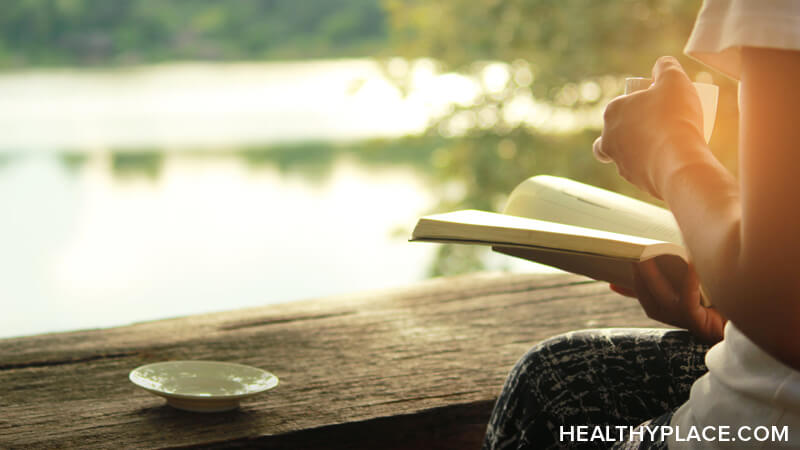 I wouldn't say it's always a gift to have bipolar disorder, but I do believe it's a gift to receive a bipolar disorder diagnosis. A diagnosis can help you come to terms with the mental health disorder that you have and receive the right kind of support, such as therapy and medication. I have seen the power of a diagnosis in other people and myself. I suffered for years, not knowing why I felt so depressed with frequent suicidal thoughts. Once I received a diagnosis, I could then set up a plan to receive the most suitable support for me.
The Value Behind Taking Medication for Bipolar or Depression
As a person in recovery, I have received a lot of judgment and stigma around taking medication as part of my path to recovery. It is true that medication may not be the best path for every person with bipolar and depression. However, it was and continues to be absolutely essential for my healing and wellbeing.
The manic and depressive episodes were severe in my early 20s when I didn't yet have a diagnosis. There would be days on end when I was actively suicidal and felt extremely hopeless.
Around the age of 23, I received a proper diagnosis of bipolar disorder. It took a while to find the right combination of medications, but when I did, I felt like I could function again, hold a job, go to school, and have great relationships. I believe this was because the doctor gave me the right diagnosis and was educated on the best medications for bipolar disorder. The difference between me being on medications versus not being on medications was profound. 
Accepting My Diagnosis as Part of My Life
I took it really hard when I received my bipolar diagnosis. At the time, I felt that this diagnosis defined me. I told myself negative, untrue messages about myself because of the stigma associated with having bipolar disorder. My brain told me that I was "messed up" and "crazy." It was hard to get better when I felt so much shame about my bipolar disorder.
Once I started accepting it, I was able to receive support and feel empowered with the healthy choices I was making in order to improve my wellbeing. I started taking my medications diligently because I believed they were good for me, not because I was messed up. I started attending therapy regularly because I knew I deserved it.
Now, I don't just accept my bipolar disorder, but I celebrate it. It is a true gift in my life. I feel everything so deeply, and I am proud of that. I get to write about it, make social media content, be a speaker, and reduce stigma by working in the field. Today, I wake up grateful for this diagnosis and the fact that I have found a healthy path to recovery.
APA Reference
Miller, A. (2023, August 31). The Gift of a Bipolar Diagnosis, HealthyPlace. Retrieved on 2023, December 5 from https://www.healthyplace.com/blogs/workandbipolarordepression/2023/8/the-gift-of-a-bipolar-diagnosis
Author: Ashley Miller