Isolation and Mental Illness Make Friendships Difficult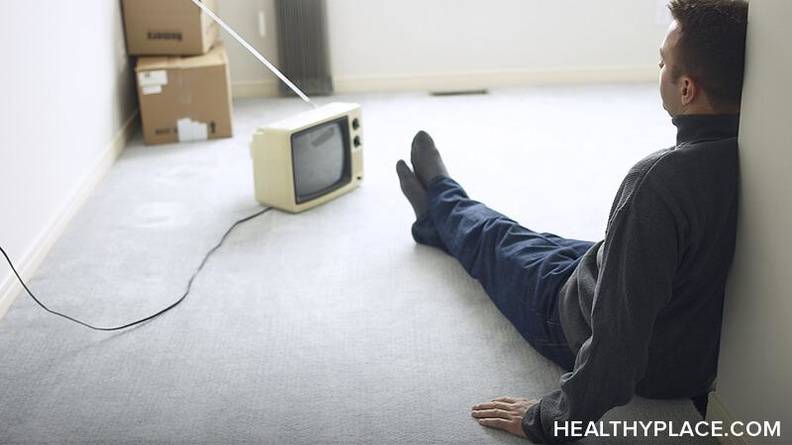 Living with a mental illness isolates us because it can make us feel as if we don't measure up to other people. To people we do not know but wish to know. Or to people we know well. Mental illness can create an isolating and lonely life, void of friendship, of meaningful relationships.
We Isolate Ourselves After a Mental Illness Diagnosis
When you are diagnosed with a mental illness it can feel like you have landed on a different planet: "The Land of The Mentally Ill." Nobody really wants to arrive here-- Disneyland sounds a bit better, maybe an abandoned island? But sometimes we do and when we do we feel isolated. We feel as if we cannot be loved.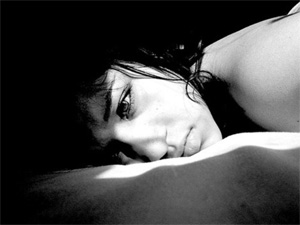 Suddenly we have a label (our diagnosis) and we frequent our pharmacist and psychiatrist more than we would like. Our lives are suddenly different, they can feel alien to us, and so can our relationships with people, our friendships.
We might isolate ourselves because we fear rejection; like a bear that hibernates, we might rather be inside where it's warm, where we feel safe.
Mental Illness, Isolation, and Forming Relationships
I've never been very good at this one. I became an addict, in part, because I had no idea how to form relationships. My mental illness made me feel like damaged goods. As if nobody could love me---love me. I'm still not good at this. It is confusing!
I know a lovely woman, completely accepting and understanding, who tries to coax me out of my shell. We have gone to lunch a couple of times; spent hours in Starbucks. But it's hard. I know I like spending time with her, I feel better after, she is funny, smart and pretty. She makes me laugh. I make her laugh, but my natural inclination is to hide. And maybe that is "The Writer" in me but it is more likely that I still feel ashamed (Self-Stigma: When Mental Illness Stigma Comes From Within). I cannot lie to you. I struggle with acceptance over ten years past my diagnosis. It's getting better; it does for all of us.
Friendship is rarely easy for anyone who has a heartbeat, at least not at first, and getting to know someone is hard. Not just for us. We have a lot of company and we are not as different as we think.
Ending Isolation Even If You Have a Mental Illness
Sounds great, right?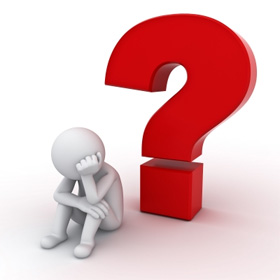 Picture this: You are at home, in your best clothing, and with a recently vacuumed carpet, when you hear a knock at the door. Rat tat tat. You walk over, look in the peep-hole and see a few people. They are smiling, bearing lovely wrapped gifts, and wearing shirts that state: "LET'S BE FRIENDS!" You let them in and it is like you have known them your entire life! Strangely, you have everything in common!
Yeah, right. As mentioned, I still struggle and perhaps you do as well. How can we let people in? How can we form friendships?
A few ideas to consider...
>Remember that you are not a label. You are (insert name here) and you like certain things and have specific hobbies.
>Remember that you have a lot to offer someone else.
>You are not damaged goods, rather, you have worked hard to obtain stability.
>We all struggle, it's the human condition, it builds character. And you have a heck of a lot of it!
>Healthy relationships are an important part of self-care. Working to find them, maintain them, builds our confidence.
And finally...you deserve friendships and those you choose to spend time with are lucky, you have a lot of offer. Just give it a shot.
Ask yourself: "What do I have to lose?"
APA Reference
Jeanne, N. (2012, July 23). Isolation and Mental Illness Make Friendships Difficult, HealthyPlace. Retrieved on 2023, December 7 from https://www.healthyplace.com/blogs/recoveringfrommentalillness/2012/07/friendship-and-mental-illness
Author: Natalie Jeanne Champagne
Loved your blog Natalie. It totally describes me. I feel my only friend is my GP and sometimes I feel he is just doing his job. He is married too and I am a Christian and I wish I could spend more time with him, he is such a kind man but I know I can't. I even took up windsurfing because I know he does it. I am hoping the feeling of isolation will eventually just go.
At this point, I have absolutely no friends. And for a long awhile, I didn't care. When BP hit, it hit HARD. I was also having some serious physical issues too, so I was in and out of hospitals (MH and medical) for a very long time. Only visitors I had when I was in the MH hospital were my husband and son. But the worst was that nobody came to visit even when it was just a physical hosp stay, again just my husband and son. Not even my own family.
This happened about 6 years ago. I've managed to stay out of the MH hospital for a year now. I feel like I'm kind of seeing some light, but I've become so agoraphobic that I rarely leave the house. I DO NOT want to try to find new friends. You can only take so much rejection. My walls are up and will stay up as far as I know. My only time trying to make a friend in like forever, was a fellow mom from my son's school. We hung out a few times and it seemed OK. Then somehow my BP came up and *poof*, she was gone. Unfriended me on FB and forbade her son from playing with mine. Even told other moms. I was so shaken, but not surprised really. This is just par for the course.
I wish I could meet some of you guys! It's so refreshing to be able to talk to people that really "get it".
Friendship is important part of our social life, it make our personal statement it construct oneself happiness and destroy our wellbeing , as well. So, it ought to make effort in order to seek, create and maintain friendship everywhere and at any time. It is primary need and necessity in daily life. Against the fact that the world is overloaded with interpersonal problems and misunderstandings, it is our crucial duty to find out friends and develops relationship as much as it possible. Social network gives opportunity to this goal, but it is our personal chose to accomplish this useful social benefit. First and most prerequisite approach to this tendency is pro-social attitude and tendency during global life functioning. The second one is to cleansing oneself from any negative prejudice and take away from our personality each intentional rear. These and many other friendship tendencies may to develop and maintain if we cultivate the sense of regret and empathy, as well. It doesn't mean to be naive and sacrificial along interpersonal relation. In contrary the main motive in the world with many antisocial and bad-aimed activities should be the bid "ego", without violent thoughts and tendencies, as well. The same is value for people with mental disorder, whereas their social statement is more overloaded with social perch and prejudice. In this direction antistigma campaign indicates great help on resocialization and rehabilitation of psychiatric patients.
I struggle with BPDO I was told this 3 year's ago and have been in a relationship that's been off and on for 5 of those years today I was told she's not in love with me anymore cause of the things I do and say when I get mad I can't seem to do anything right now I'm going to be living with my 2dogs in the van again. I can't believe I have worked so hard to just fuck up it's a never ending circle that's killing my will to try I just wanted to be and act normal with out the angry burst I don't seem to have control of. I destroyed the only thing I truly cared about. I've always put the pain somewhere else but now I am messed up and hate everything about myself I need help and can't get the help I need
Nice article, indeed mental illness can create an isolating and lonely life, void of friendship, of meaningful relationships.
I had to take care of my sister with mental illness up to I was 16 years old. Later as adult, I would eventually learn about the mental illnesses I have of my own. I've always had to deal with the loneliness from this or being left alone for most of my life. I've always struggled making friends or when I finally do connect with someone, they end up moving away. When I'm in between dating relationships, my cell phone hardly rings, except for a couple of people who call to see how I'm doing. I am very familiar with the superficial "hey how're doing" and making plans to get together. A then...nothing. Unless I was the one making the calls and chasing after perspective friendships that didn't pan out. Now that I'm older, I just focus on the few people who want to be a part of my life instead of running after those who want to be with the friends they rather to be with.
Loneliness is a hard thing to deal with. It is the one thing I can count on to always be there.
I've had to deal and care for a sibling with mental illness the first 16 years of my life. My personal battles especially within close relationships lead me to eventually find out that I have mental illnesses of my own. I have never had a friend consistent in my life or if I do finally connect with someone, they move away. If I'm not in a dating relationship, my phone hardly rings except for a couple of people who checks up on me to see how I'm doing. I've always been alone or left alone most of my life. I can definitely relate to people being superficial and suggesting to get together at first. Then...nothing. Or I'm doing the calling or chasing to get things going with still no results. Now that I'm older, I have gotten tired of that and just make the best of the few people that are willing to be in some part of my life instead of "willing" the same from others who just have their preferences of who they make the effort to spend time with.
Loneliness is a painful burden to be left with. But it's the one thing I can count on to always be there.
I have always been a loner, but I have made one friend in most of the many places I have lived. I find it more difficult to make even one friend and right now don't have any. It's sad for me. I have unconditional love from my dog and I welcome that with a heart wide open. I isolate, but it is the only way I can keep myself emotionally healthy right now. The article provides hope. Thank you.
My experience has been that I make friends, good friends. Then after several episodes of my slipping into utter despair these "good friends" just seem to disappear. They initially say they will always be there for me but when they find out how ugly the depression really is they abandon me. I've been hurt so many times I just can't get close to anyone. So now I live a life of isolation. I can't handle the betrayal and abandonment anymore.
It's the best time to make some plans for the future and it's time to be happy.
I have read this post and if I could I want to suggest you some interesting things
or suggestions. Maybe you can write next articles referring to this article.
I wish to read more things about it!
I have said this many times - I like people - individually, but not in groups. I have always thought this. At one moment in my life, I questioned the validity of this. I thought maybe I am wrong. But I am not.
Hello, i think that i saw you visited my blog so i came
to "return the favor".I am attempting to find things to improve my site!I suppose
its ok to use some off yoir ideas!!
Depression is a painful and isolating disease, and mental illness is a source of derision for many insensitive people. Cocky people can love to place the "crazy" tag on people, and these same people can actually be the source of some of your "craziness" as their abuse tends to escalate as your mood and self-confidence declines. In such circumstances, say goodbye and do not look back as these people are not supportive friends. Knowledge is power, and when you feel well again seems the best time to learn about ways to stay well and avoid relapse. As for loneliness and isolation: introverts can be exhausted by the incessant chatter and demands of extroverts, and depression saps your energy and ability to tolerate draining or demanding people. A Catch 22 situation where you may feel obliged to seek company to avoid isolation but the very company you enter can make you feel worse. To be honest, most people feel exhausted after being talked at... Becoming a good listener and showing genuine interest in other people and their feelings and interests seems the core to developing ties. Learn that you have a right to put your needs first and take a break if you feel stress mounting. Self-care involves learning to say no to anything that may harm you. Part of why you may develop depression or agitation is due to feeling overly obliged to put others' needs before your own. Hence why many people in caring professions experience stress and burnout. Depression is not all in your head, but there are healthy ways to minimise its impact.
I can relate to most comments. Linda, at least you tried; I can't even force myself to sign up for facebook or any social media site. Its like I fear someone getting to know me. So many people who I thought were my friends have mistreated me and abused my kindness which makes it hard to reach out. My husband and I have no friends though we each desire them (especially him). Now that I'm healthier, I would like to find some friends but its difficult to put oneself out there.
Ironically, it was my insecurities, my not accepting that this person wanted my friendship, and actually did love me, that ruined our relationship. It became a self fulfilling prophecy. I ended up driving her away. I never shared that much intimacy, or opened myself up that much to another friend before or since, nor had I ever experienced so much pain, during or since the relationship ended. I am not the same person today. I have made and accepted other relationships. I have learned to love myself and others. I am far more relaxed. I am happy and I love my friends and accept that they love and accept me.
Thanks for everyone's feedback. Joanne, I was not aware of such a dog service or laws, so thank you for that information. I think we are under pressure to all be very social and outgoing, to all fit one mold. Truth is, we all process incoming information differently and have different responses. Much of it shaped by our parents. I find people hard to navigate and sometimes I cannot speak up for myself. This ends up making me feel worse and frustrated. I have learned about boundaries and have weeded out some toxic people and stopped being in a toxic profession. These were choices I had to make, and as a result, I am more isolated. Do I want to go back? NO!
I try to remind myself that life really is a journey and what I have now will not be what I have later, as it different in the past. I do not have to be the person my parents controlled. Try to enjoy the time you have now, even if it is not exactly how you want it to be. Or maybe you need to assess things you need to change in order to make your life more comfortable for you. I found a book on introverts: I have not read it yet, but here is something you can check out ... "QUIET: The Power of Introverts in a World That Can't Stop Talking" by Susan Cain. Other authors I have read who have helped me are Alice Miller, Victoria Secunda and Dr. Gerald Newmark. Good Luck and Love to all of you, Kim.
A great way to help with these feelings and the resulting isolation is to get a dog. A dog's unconditional love does great things for one's self esteem and a dog is a real conversation starter in any situation, especially an unusual looking dog. I have suffered from isolation and yet am now able to travel the U.S. full-time without becoming isolated, primarily because my psychiatric service dog, a standard poodle with a wild haircut, goes with me everywhere and starts scores of conversations every month. Even if a service dog is too revealing for someone a psych disability entitles one to an emotional support animal (pet) in no-pets housing in the U.S. without deposits or fees. Larry Davidson, a professor at Yale wrote an essay about how differently we see ourselves and the world sees us when we're walking a dog versus walking down the street alone. A link to that essay and to other interesting links on emotional support animals and service dogs can be found on my outreach website at http://www.servicepoodle.com/useful-links-1/miscellaneous-useful-links
HI,THIS IS LINDA'S HUSBAND:
I'M GRATEFUL FOR YOUR ADVICE TO HER. WANT SO MUCH FOR HER TO BE HAPPY!! YES I KNOW THAT OUR LIVES ARE NOT PERFECT...I'M HARD TO LIVE WITH AND SOMETIMES CAN BE CONTROLLING BUT I LOVE MY WIFE DEEPLY AND FIND IT PAINFUL TO WATCH HER BEAT HERSELF UP ALL THE TIME!!
MY WIFE IS MY BEST FRIEND AND I COULDN'T IMAGINE LIFE WITHOUT HER! LINDA THINKS I DON'T UNDERSTAND HER FRUSTRATIONS BUT I DO! I HANDLE THINGS DIFFERENTLY... I DO WORRY ABOUT A LOT OF THINGS.. THANKS FOR YOUR POST
Same thing happens to me; nothing ever materializes. I've stopped getting upset over it and just read a lot and watch movies and enjoy what I have. When I had more people in my life, it wasn't always fun. I try to remember how chaotic and mixed up people can be ... and I find peace in not having obligations now and having so much freedom. I still feel isolated, but I don't let it make me unhappy anymore. You can't make people want to be with you, no matter how nice or good you are. Many people like fight & provoke. I can't be around that and be happy. Just remember that people might be fighting with each other and not really having fun; we tend to think they are all having fun 24/7 -- they aren't. Enjoy the peace and quiet you have -- get creative and take up a hobby or two that entertains you and relax, breathe, float. Don't ruin your life by being anxious over things you cannot control. You aren't defective, you're just more alone than you are used to. Make the most of it and breathe. Try things you have never tried & make it an opportunity to grow a new you.
I have tried so hard to make friends. I meet people and start talking. We exchange names to connect on Facebook... and that's the end. Never to be heard from again. I've even exchanged phone numbers.
There are people i've been "friends" with since high school. They live less than 5 miles from my house. I constantly hear "oh we should get together", "oh you should come over sometime", "let's get together soon"... yeah right. Never happens.
I even have 28 "friends" on Facebook. You know how many message me or leave stuff on my wall? ONE. My husband. That's it. No one tries to chat with me. No one leaves me messages or cute pictures. What's the point? The only email i get is spam. The only time my phone rings it's either a computerized call from my psych clinic to confirm an appt or it's my mom.
On Friday i won't even have internet at home anymore. So i will be further isolated when i am home. But i've gotten used to the isolation. My bed, tv, stuffed bear, and my cat are my best friends. And you know what? At least THEY won't leave me. THEY won't judge me. (Yeah.. i know.. the first 3 are inanimate objects..but you get the point). I've become bitter, angry and resentful. I've given up. It's really not worth the effort anymore. It is what it is and i can't change it.
Relationships, ANY kind, are difficult for me. On a few different levels and for a few different reasons, I just don't understand relationships. Many times I feel lost and confused and thinking that I shouldn't even bother. Articles like this though make me feel less alone and encourage me to not give up. Thanks for that Natalie.
Leave a reply