Introduction to Grace Bialka, Author of 'Binge Eating Disorder Recovery'
My name is Grace. I am a 26-year-old Midwesterner with a mild coffee obsession. I am so excited to be a new writer for the Binge Eating Recovery blog. I think it is essential for personal stories to be shared. I believe our experiences are tools to be used for creating awareness and understanding and sparking change.
Grace's Binge Eating Disorder History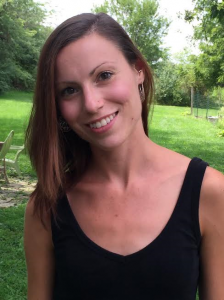 I have dealt with an eating disorder, depression, anxiety, and alcoholism for the bulk of my last 12 years. I am honored to be able to share my journey with you. I am coming to a place of true recovery. Though my eating disorder took many forms over the years, my binge eating behaviors were always the ones that seemed to linger in the background.
I have been free of these behaviors for an extended period of time. I am now able to take a step back into understanding the surrounding emotions and reasons for why I was using food and binge eating to cope.
You Are Not Alone in Your Binge Eating Disorder
I hope through sharing I can help those of you suffering to feel less alone. For the longest time I believed I was the only one going through this eating disorder. Now I know the truth. Millions of people were right there with me. I was never alone in my binge eating disorder and neither are you.
More about Grace Bialka and Binge Eating Disorder
Feel free to comment with any questions or thoughts that may arise. I am here for you and am excited to start this experience.
Find Grace on Twitter, Facebook, Google+ and on her personal blog.
APA Reference
Bialka, G. (2016, August 23). Introduction to Grace Bialka, Author of 'Binge Eating Disorder Recovery', HealthyPlace. Retrieved on 2023, December 6 from https://www.healthyplace.com/blogs/bingeeatingrecovery/2016/08/introduction-to-grace-bialka
Author: Grace Bialka
So proud of this young woman. She is amazing person. Love her soooo much!
Thank you, that means a lot.
Leave a reply