Introduction to Megan Law, Author of 'Mental Illness in the Family'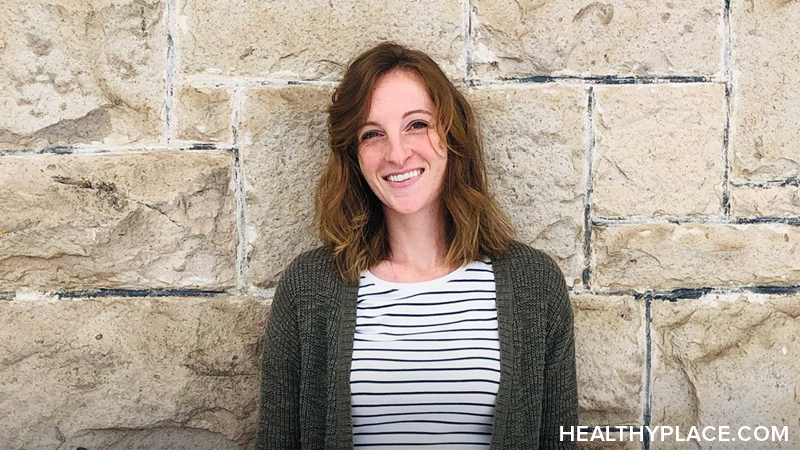 My name is Megan Law, and I am the new author of Mental Illness in the Family here at HealthyPlace. I am very grateful for the opportunity to write this blog and to share my stories and experiences on living with family members with mental illness. Mental illness is increasingly prevalent in our society, but it continues to be misunderstood or sometimes even ignored. A significant stigma against those with mental illness still exists. I hope to help spread the message that having a family member diagnosed with mental illness is not the end. There is hope for all involved.
Megan Law's History with Mental Illness in Her Family
I know from personal experience that life can be challenging even without the added complexity of mental illness. My husband and I began our journey when we were married in 2011. Since then, I've played college lacrosse, operated my own cake business and worked a number of jobs ranging from retail sales to teaching. We have three children: a five-year-old daughter, a three-year-old son and a one-year-old son. I completed undergraduate studies with a degree in psychology, and my husband graduated with a degree in biology and went on to become a physician assistant.
Despite the fact that my husband struggled with mental health issues during school, we were very fortunate. We completed our undergraduate studies with no debt and even received a full tuition scholarship for graduate studies. However, everything fell apart when my husband started his new job. 
I was eight months pregnant with our third child when I received a phone call telling me to drive my husband to the hospital. He was committed to a psychiatric unit shortly thereafter where he stayed for much of the next month. He was eventually diagnosed with schizophrenia. I felt as if everything was spiraling out of control. My husband was unable to work and lost his job. We faced the prospect of $400,000 in fines from the government as a result and lost our health insurance just before the birth of our child. Within weeks of giving birth, I packed our apartment and prepared to move in with family. I felt completely alone.
My husband was a shell of his former self and was often emotionally unstable. My children were frightened and confused, and then I started struggling with depression as well. We hit rock bottom. I wanted to give up, but I didn't. Despite the significant issues we faced, we worked together as a family and continued on. We overcame many obstacles.
Megan Law's View for the 'Mental Illness in the Family' Blog
Every day is a challenge for our family. I rise each morning wondering what the day will bring. Will my husband be the outgoing, loving man I married nearly eight years ago or will he become paranoid and isolate himself to keep from subjecting others to his volatility? I am learning to closely observe his behaviors and determine his needs accordingly. I go with him to therapy and encourage him to talk with me. I help him make goals and offer my support in reaching them. I try to show him that I love him no matter what.
More on Megan Law's goals for the Mental Illness in the Family blog:
For myself and many others, mental illness affects every aspect of daily life. My goal for writing this blog is to share my experiences, frustrations, emotions and dreams. I hope to increase awareness of what it is like to have family members with mental illness. For those who already understand, I hope to help you and your loved ones through your own struggles. Even though mental illness plays an integral role in many of our lives, we aren't defined by it. You can overcome anything life throws at you, and I want you to know that I'm here to help.
APA Reference
Law, M. (2019, February 26). Introduction to Megan Law, Author of 'Mental Illness in the Family', HealthyPlace. Retrieved on 2023, October 4 from https://www.healthyplace.com/blogs/mentalillnessinthefamily/2019/2/introduction-megan-law-author-mental-illness-family
Author: Megan Law
This is such a great first blog! So much accomplished and so much more you will accomplish with challenges I am sure, but I look forward to learning how you deal with them and find tools to help with my own mental health issues and be mindful of those around me who support me as well. Thank you for your openness Megan!
Thank you so much for reading and commenting Rachel. I hope that you are able to find something in my posts that helps you. This is definitely a process that we can all work through together!
Leave a reply