Childhood ADHD and Stealing: What's Going on with Your Kid?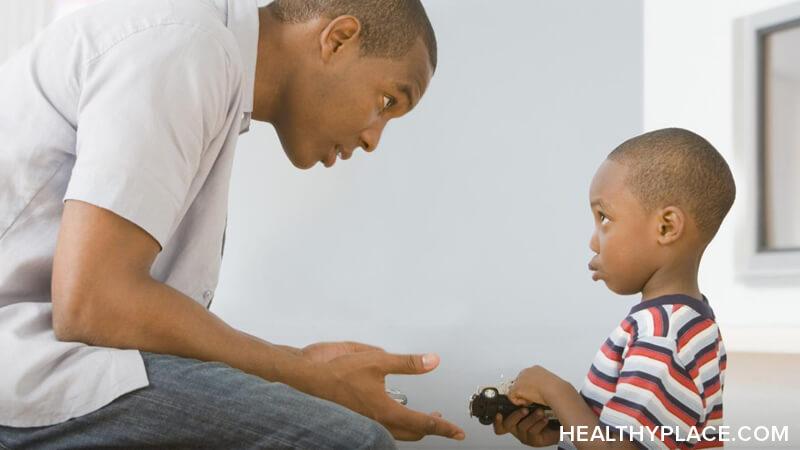 It's common for children with attention-deficit/hyperactivity disorder (ADHD) to steal from family members and friends. Knowing ADHD is probably behind a child's stealing behavior doesn't make it less frustrating, of course, nor less scary. After all, outside our homes, stealing is illegal. Parents of children with mental illnesses already worry enough about our kids ending up in the legal system. It's important, then, to figure out what might be causing our children with ADHD to steal.
Four Reasons Your Child with ADHD Might Steal
Stealing is so common in children with ADHD that many wonder if stealing is a symptom of ADHD. There are four reasons why your child with ADHD is stealing. Knowing them can help you be a better parent.
1. Your Child with ADHD May Steal to Meet Personal Needs
Some children might find certain items comforting so they take them. Some may be bored and grab the first thing to occupy them. For my son, he's usually hungry. ADHD medications commonly cause decreased appetite. While on meds during the day, my son eats practically nothing. Then, at night, he becomes ravenous. If your child has disruptive mood dysregulation disorder (DMDD) like mine, nothing triggers an outburst better than being "hangry".
My family has a years-long habit now of leaving out healthy snacks while locking our cabinets and fridge at night. Otherwise, my son steals things. Once, when he was little, he stole an entire cake and hid it under his bed. He rarely understands why we get upset, arguing that he was just hungry and needed food.
2. Child May Lack Impulse Control or Have Lowered Executive Functioning
I mentioned this when discussing childhood ADHD and lying, but symptoms of ADHD include lack of impulse control and poor executive functioning. For instance, when my son sees money lying around at home, he'll take it. He considers the immediate reward of having money to buy candy. He does not think past the candy-buying to the point where he gets in trouble for stealing.
So far, this behavior is limited to our home. We ground him when it happens, but the best we can do to prevent it is to remove the opportunity. When he's older, with better-developed executive functioning, we may change our response. For now, we just make sure money isn't lying around.
3. Conduct Disorders Cause Kids with ADHD to Steal
While it's not the case for my son, conduct disorder may be at play in some kids with ADHD, DMDD, or oppositional defiant disorder (ODD). Conduct disorder is defined as a pattern of behaviors that violate the basic rights of others. Age-appropriate norms are purposely violated. Children with this disorder may enjoy upsetting people and breaking rules. They typically know right from wrong.
This is much different than simply lacking impulse control or not anticipating consequences. If you suspect your child has conduct disorder, consult your pediatrician immediately.
4. Remember Your Child's Stage of Development Is Not the Same as His Peers
Finally, for some kids, they haven't reached the developmental stage in which they understand the moral implications of stealing. Toddlers, for instance, steal all the time. We don't get offended. We may not even call it stealing. As parents, we simply tell them it's "not nice" and make them give back the item they took.
Part of the definition of mental illness is that symptoms affect "normal" development. It's hard, as a parent of a child with mental illness, then, to know if our kids' behaviors are typical or not. A provider once told me I should expect my son to always be about three years behind his peers in behavioral and emotional control. I don't know if this is scientifically valid, but it does seem to be the case. My daughter is three years younger than my son. She does not have a mental illness. The two kids operate at about the same emotional and behavioral level.
What I'm saying is, if your child has a behavioral disorder and they are stealing, don't assume they're "bad". They may not yet have developed the same moral reasoning as other kids their age. They may not yet comprehend how stealing affects other people. We may simply need to continue reinforcing norms and expectations until they finally get them.
APA Reference
David, M. (2017, December 4). Childhood ADHD and Stealing: What's Going on with Your Kid?, HealthyPlace. Retrieved on 2023, December 11 from https://www.healthyplace.com/blogs/parentingchildwithmentalillness/2017/12/childhood-adhd-and-stealing
Author: Melissa David
I just have to say that I am so glad I found this thread. I am also going through this with my 9 year old son. I think I need help. I am starting to feel different about this child then I do my other three. He puts our family through absolute hell. He stole money from me. I told him that that was the money I was going to use to buy him his Christmas Presents so now he will not get any. What should I do?
Help me please. I have a nearly 14 year old son with adhd and he steals. So far i have had to take him out of school and home school, due to constant suspension., but i still have to work. Most days i start at 1, so in the morning we relax at home and do some school work. But from 1 the fun begins. He used to only steal fron home, money ,gift cards, phones etc. But over the past 3 months he has stolen fishing rods from someones home and yesterday he was caught shop lifting, we have court next week. How do i stop this? I feel like he is going to end up in jail. He is a nice kid and knows he is doing the wrong thing. HELP PLEASE!
Good Day I really need some sound advice here and after reading some of the stories here I can connect with each and everyone of you because my daughter of 12 has been putting me through this for years, fact of the matter is I am getting to a point where I feel completely clueless and hopeless because whatever I try will work for a maximum period of a week and then its just another memory that didnt work! I have seen countless pysciatrists, pediatricians, play therapists, doctors, occupational therapists and still I sit wondering each day what will she surprise me with today, Yesterday she tried to steal money out of my purse, we managed to catch her in the act but this is not the first time she has done something like this and when we asked her why she chose to try and steal it while we were sleeping over at grannys house for the weekend her reply was because you lock your door at night, that literally says to me that she is very aware of what she is doing and clearly strategic planning aswell, yet so many psyciatrists which ive had her at tell me that she is doing this because of the ADHD and that she doesnt have any control over her actions, so correct me if Im wrong then but isnt here behaviour verses what the psyciatrists are saying contradicting each other??? I do not know what to do anymore to get her to stop her bad behaviour??? please help any advice here is welcome
Hello . My son is 9. He had adhd and for the last month or so has been stealing from home . For example he stole a phone from his grandma and $20 out if her purse. He steals change and food And candy . He stole a sucker from auto zone. We made him take it back and pay for it then throw it away earned him what could happen. Nothing seems to help and today he stole a necklace And a lighter . He said he thought the neck was gold and someone at school wanted a lighter I'm thinking that's someone was him though. He goes to counseling and is on medicine . We have tried everything for discipline nothing is helping . It's getting to the point he lies and takes so much stuff my family dont even ant him to go to their house. Its frustrating and extremely hard . He was always a sweet boy did the normal kid things until a month or so ago now we cant get him under control. Please help !
Hi Melissa I have been struggling with my 12 year old son for the past 3 years now he has odd and ADHD he is on medication for it but he constantly likes and steals and is very good at being manipulative there are times we think he is doing better but really he was just that good at hiding things and lying he used to light things on fire in my home where I have other children living and he did it out of spite he literally his 3yr old sisters bday presents on fire out of jealousy and now the main issue is lying blaming others and stealing money and ect. We have him in counseling we have done everything and school is just another struggle there's always a call home from the school and my husband and I paying fines for his distructions it's gotten to be unbearable it's tearing the family apart especially my husband and I we are always arguing over him I'm so exhausted from it all I don't know what else to do really...
This article explains a lot! I've mentioned stealing food concerning 1 of my children recently diagnosed with ADHD and the psychiatrist looked past it. This child had been doing it for years. My other child that has been diagnosed with ADHD and conduct disorder is stealing money and toys. Recently I found items from class in his pockets. Because this child is a toddler and behind developmentally I always try to explain to him that we have to pay for items if we want them. This helps in the store but now I'm trying to deal with him taking items from people, including family members and teachers.
Hello Melissa, I'm dealing with an 8 yr old that steals as well. Yesterday, he stole $160.00 from a small safe in his older sister room. We found out because he took the money to school and his teacher saw him playing with it today. This isn't the first time he's stolen but the stakes are getting higher. Food, candy and trinkets is one thing but cash from a closed place is another.
We've discussed, punished and disciplined on many occasions but it doesn't seem to stop. Any advice will do, cause our next step is to take him to the police station to see if they can help scare him straight.
This article hit home for me. Especially the eating portion. May I ask what you used to lock up cabinets and the fridge? I can talk until I'm blue in the face about stealing/sneaking but nothing seems to register.
My grand daughter is 13 and was diagnosed with adhd when she entered kindergarden. She has been stealing from me for 2 years. It is usually make up. Over the Christmas vacation she spent 3 nights with me. I have taken all make up from my bathroom and this time she to bath and body sprays (2 bottles). He parents don't seem to understand how to deal with this problem. She is punished . Recently her parents went thru a nasty divorce but the stealing has been going on for a number of years. At least 5 yrs. How can I help her. I have never approached her when I have found items missing and found she had them.
Leave a reply