What Is DBT, and Who Is it For?
HealthyPlace Mental Health Newsletter
Here's what's happening on the HealthyPlace site this week:
------------------------
advertisement:
NEW DEPRESSION AND BIPOLAR INSIGHTS BOOK by Natasha Tracy
Natasha shares accessible wisdom that only a person with a mental illness can know. Guaranteed to provide those with a mental illness and their loved ones "ah ha" moments on every page, this book has been described as one that will certainly "save lives."
Buy "Lost Marbles" on Amazon. http://ow.ly/ZfI6305WFbU
------------------------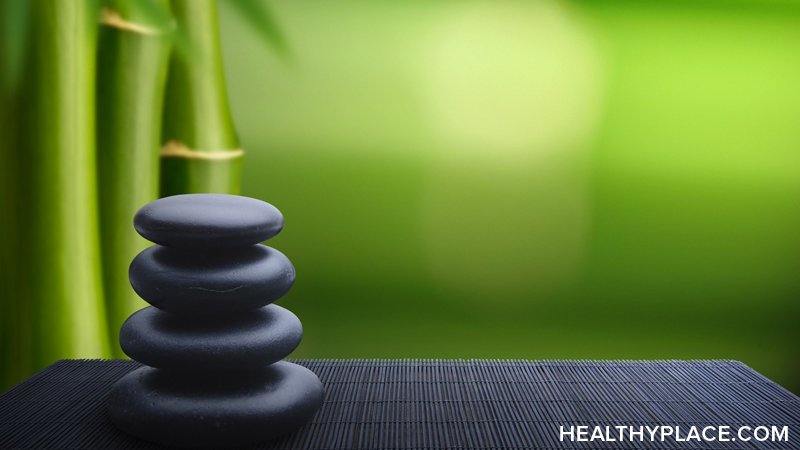 What is DBT, and Who is it For?
Dialectical behavior therapy, or DBT, is a specific approach to mental health therapy. DBT can be confusing; the term itself is sometimes hard to understand, and it's not always clear who benefits most from this approach. Here's a brief look at what DBT is and who it's for.
DBT comes from cognitive behavioral therapy (CBT). DBT emphasizes thoughts, emotions, and behaviors (Dialectical Behavior Therapy (DBT) Video). The term "dialectical" refers to the fact that people understand concepts in relationship to their opposites. Just as we know summer in the context of winter, we know depression in relation to happiness and ourselves in the context of others. With DBT, people learn to manage strong emotions by coming to understand their opposites.
There are certain aspects of this therapeutic approach that are important to know. DBT:

With its emphasis on emotional regulation, DBT was originally designed to help people with borderline personality disorder. However, because its skills are so useful in helping people live a life of wellness, DBT is used with many different people with many different mental health conditions.
Related Articles Dealing with DBT
Your Thoughts
Today's Question: If you've had practice with DBT, what was it like for you? We invite you to participate by commenting and sharing your feelings, experiences and knowledge on the HealthyPlace Facebook page and on the HealthyPlace Google+ page.
---
---
From the HealthyPlace Mental Health Blogs
On all our blogs, your comments and observations are welcomed.
Feel free to share your thoughts and comments at the bottom of any blog post. And visit the mental health blogs homepage for the latest posts.
------------------------------------------------------------------
From HealthyPlace YouTube Channel
Accepting Bipolar 2 Diagnosis and Myself
How do you come to accept a diagnosis of bipolar 2? When I walked out of the mental hospital, a week shy of my 20th birthday, I didn't know what direction my life would take. It has been a rollercoaster ride that I am in better control of today.
------------------------------------------------------------------
Most Popular HealthyPlace Articles Shared by Facebook Fans
Here are the top 3 mental health articles HealthyPlace Facebook fans are recommending you read:
If you're not already, I hope you'll join us/like us on Facebook too. There are a lot of wonderful, supportive people there.
------------------------------------------------------------------
Mental Health Quote
"I will breathe. I will think of solutions, I will not let my worry control me. I will not let my stress level break me. I will simply breathe. And it will be okay. Because I don't quit". ~ Shayne McClendon
Read more anxiety quotes quotes.
------------------------------------------------------------------
That's it for now. If you know of anyone who can benefit from this newsletter or the HealthyPlace.com site, I hope you'll pass this onto them. You can also share the newsletter on any social network (like facebook, stumbleupon, or google+) you belong to by clicking the links below. For updates throughout the week, circle HealthyPlace on Google+, follow HealthyPlace on Twitter or become a fan of HealthyPlace on Facebook. Also, check out HealthyPlace on Pinterest and share your mental health pins on our Share Your Mental Health Experiences board.
APA Reference
Peterson, T. (2016, November 21). What Is DBT, and Who Is it For?, HealthyPlace. Retrieved on 2023, December 8 from https://www.healthyplace.com/other-info/mental-health-newsletter/what-is-dbt-and-who-is-it-for
Last Updated: October 15, 2019