Pharmaceutical Company Drug Assistance Programs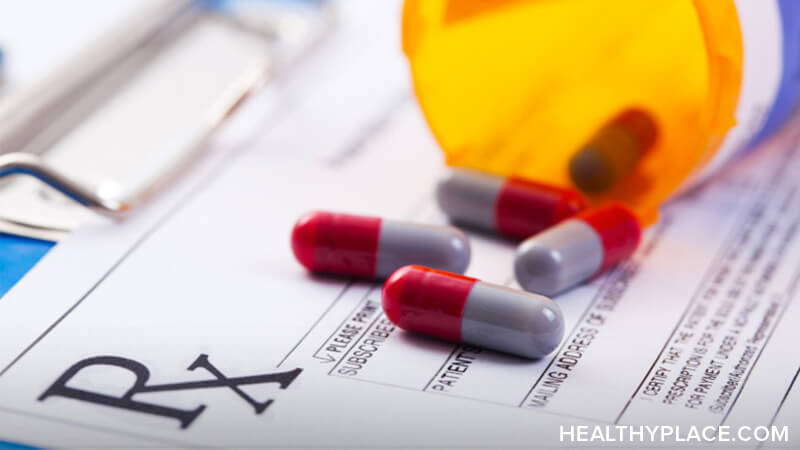 Contact information for drug companies with psychiatric medications who offer free or low-cost prescription drug programs.
Free or low-cost medications provided by pharmaceutical companies
Some pharmaceutical companies offer medication assistance programs to low-income individuals and families. These programs typically require a doctor's consent and proof of financial status. They may also require that you have either no health insurance, or no prescription drug benefit through your health insurance. Please contact the pharmaceutical company directly for specific eligibility requirements and application information.
Note: Some of these companies may prefer to speak directly with your doctor.
Brand Name
Pharmaceutical Company
Program Phone #
Abilify
Bristol-Myers Squibb Company
800-332-2056
BuSpar
Bristol-Myers Squibb Company
800-332-2056
Celexa
Forest Pharmaceuticals, Inc.
800-851-0758
clozapine (generic)
IVAX Pharmaceuticals, Inc.
800-327-4114 x4344
Clozaril
Novartis Pharmaceuticals
800-277-2254 (main)
800-257-3273 - short term
800-277-2254 - long term
Depakote
Abbott Laboratories
800-222-6885
Desyrel (150 & 300 mg pills only)
Bristol-Myers Squibb Company
800-332-2056
Effexor
Wyeth Pharmaceuticals
800-568-9938
Geodon
Pfizer Inc.
866-443-6366
Haldol, Haldol Decanoate
Ortho-McNeil Pharmaceutical, Inc.
800-577-3788
Isoptin
Abbott Laboratories
800-222-6885
Klonopin
Roche Pharmaceuticals
800-285-4484
Lexapro
Forest Pharmaceuticals, Inc.
800-851-0758
Ludiomil
Novartis Pharmaceuticals
800-257-3273
Neurontin
Pfizer Inc.
800-707-8990
Paxil
GlaxoSmithKline
866-728-4368
Prolixin, Prolixin Decanoate
Bristol-Myers Squibb Company
800-332-2056
Prozac
Eli Lilly and Company
800-545-6962
Risperdal
Janssen Pharmaceutica
800-652-6227
Serentil
Boehringer Ingelheim Pharmaceuticals
800-556-8317
Seroquel
AstraZeneca Pharmaceuticals
800-424-3727
Tegretol
Novartis Pharmaceuticals
800-257-3273
Valium
Roche Pharmaceuticals
800-285-4484
Wellbutrin
GlaxoSmithKline
866-728-4368
Zoloft
Pfizer Inc.
800-707-8990
Zyprexa
Eli Lilly and Company
800-545-6962

General Contact Information for Major Pharmaceutical Companies
Pharmaceutical Company
Mailing Address
Phone # for Medical Information
Web Address
Abbott Laboratories
100 Abbott Park Rd.
Abbott Park, IL 60064-3502
800-633-9110
abbott.com
AstraZeneca Pharmaceuticals
1800 Concord Pike
P.O. Box 15437
Wilmington, DE 19850-5437
800-236-9933
astrazeneca-us.com
Aventis Pharmaceuticals, Inc
300 Somerset Corporate Blvd.
Mail Stop: SC 710B
Bridgewater, NJ 08807-2854
800-633-1610
aventis.com
Boehringer Ingelheim Pharmaceuticals, Inc.
900 Ridgebury Rd.
P.O. Box 368
Ridgefield, CT 06877-0368
800-542-6257
boehringer-ingelheim.com
Bristol-Myers Squibb Company
345 Park Avenue
New York, NY 10154-0037
800-321-1335
bms.com
Eli Lilly and Company
Lilly Corporate Center
Indianapolis, IN 46285
800-545-5979
lilly.com
Forest Pharmaceuticals, Inc.
13600 Shoreline Drive
St. Louis, MO 63045
800-678-1605
allergan.com/home
GlaxoSmithKline
One Franklin Plaza
P.O Box 7929
Philadelphia, PA 19101
888-825-5249
gsk.com
Janssen Pharmaceutica, Inc.
1125 Trenton-Harbourton Rd.
Titusville, NJ 08560
800-526-7736
(800-JANSSEN)
janssen.com
Novartis Pharmaceuticals
One Health Plaza
East Hanover, NJ 07936-1080
888-669-6682
novartis.com
Pfizer Inc.
235 East 42nd St.
New York, NY 10017-5755
800-438-1985
pfizer.com
Roche Pharmaceuticals
340 Kingsland St.
Nutley, NJ 07110-1199
800-526-6367
roche.com
For more information on Patient/Drug Assistance Programs access the following websites:
APA Reference
Staff, H. (2019, October 23). Pharmaceutical Company Drug Assistance Programs, HealthyPlace. Retrieved on 2023, December 1 from https://www.healthyplace.com/other-info/prescription-assistance-programs/pharmaceutical-company-drug-assistance-programs
Last Updated: October 23, 2019