Incest Survivor Considers Herself a 'Second Time Virgin'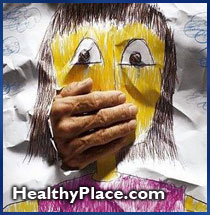 "Leaving behind nights of terror and fear. I rise. Into a daybreak that's wondrously clear. I rise."
-Maya Angelou
It all began with the "cuddling" with my step-father, Marty. He would have me lay on the couch with him while he touched me. He misled me, told me it was okay, somehow I deserved it. It continued for months on end, until one day, I was alone in my mother's room playing a Nintendo game. His hand touched my shoulder while he told me to lay down and remove my underwear.
Obedient as I was, I removed my underwear and lay on the bed waiting, dreading what was to come. He began to have intercourse but after a few minutes found no pleasure. I was 8 and my vagina was not fully developed. That is the first time I experienced the sadistic crime of rape.
The second time, my older brother grabbed me and held me down in the living room while Marty raped me. Of course, they threatened to hurt me and my mother, so I did not say anything. The third time, during a "routine" event of molestation, Marty began to have intercourse while I stared blankly at the wall trying to forget the pain.
The last and final time (thank God), my brother and Marty attacked me on the way to my room. My brother held me down and Marty raped me. I cried and told them I was going to tell mom on them, but didn't. That night in vengeance Marty beat my mother for my rebellion. To this day my parents do not know of my rape encounters. Mostly because my brother is my father's favorite child. If I told, the respect he already has for me would disappear, if dad even believed me. My virginity was lost at the age of 8, but in my mind they can never have it. I can be a second-time virgin.
Angela
APA Reference
Tracy, N. (2021, December 17). Incest Survivor Considers Herself a 'Second Time Virgin', HealthyPlace. Retrieved on 2023, December 8 from https://www.healthyplace.com/abuse/rape/incest-survivor-considers-herself-a-second-time-virgin
Last Updated: January 2, 2022