Young Girl Raped by 'Friend' and Called a Whore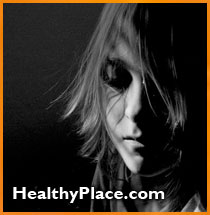 "Shared joy is double joy. Shared sorrow is half sorrow."
-Swedish Proverb
My name is Ashley. I am 13. It is sad to know that at such a young age one can feel so violated. I had a lot going for me. I was a lead in a school play, 4.0 GPA, applicant to one of the best High Schools in the state. Still, none of this meant much to me after what had happened. At our school, I was voted the Drum Major for our Marching Band. The assistant Drum Major, Steven, had always been horny. We were good friends. We called each other almost everyday. I usually disregarded his sexual remarks. I thought they were funny...for awhile.
About a week before our TV debut at a parade, he came over to my house. We were supposed to talk about things for the parade, but we never did. Instead, he got me into a game of poker. We began to undress each other. I was doing all of this on my own, it felt. I was scared to go on, but also too scared to stop. Eventually, he got to the point where he dropped the cards. It was then he ordered me to perform oral sex on him. After I had done him that favor, he left. He came again, demanding it again twice. I did it both times, too afraid to stop or to tell him no.
After the third time, he never spoke to me again. Ever. I felt violated. I felt like a slut. He occasionally passed me a note or wrote me a letter saying I was a whore, a slut, and that I was no good. I didn't report it for fear he would turn the story around. After all, I had done it three times. I finally told my closest friend, who also happened to be Steven's closest friend. Matt, my friend, questioned Steven about the issue. Steven turned it around, saying I begged him for it. Matt then never spoke to me the same way again. He made me feel like a tramp.
I then turned to my best friend since forever, Matt Hall (A different Matt). He convinced me that it wasn't my fault and that I was raped. He understood and was the Band-Aid for my wounds. He understood me and was my shoulder to cry on. I loved him for that. I am now a few months older, a few months wiser. Steven still doesn't talk to me. He still calls me a whore. But I know it is not my fault. I know that he will get what he deserves in the future. I know that some people love me, despite my imperfections.
-Ashley
APA Reference
Tracy, N. (2021, December 17). Young Girl Raped by 'Friend' and Called a Whore, HealthyPlace. Retrieved on 2023, December 8 from https://www.healthyplace.com/abuse/rape/young-girl-raped-by-friend-and-called-a-whore
Last Updated: January 2, 2022