Drug Abstinence Contingencies and Vouchers
Innovative day treatment program for homeless crack addicts makes work and housing dependent upon drug abstinence.
Day Treatment With Abstinence Contingencies and Vouchers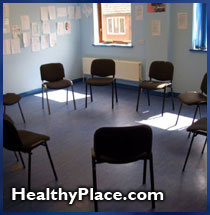 Was developed to treat homeless crack addicts. For the first 2 months, participants must spend 5.5 hours daily in the program, which provides lunch and transportation to and from shelters. Interventions include individual assessment and goal setting, individual and group counseling, multiple psychoeducational groups (for example, didactic groups on community resources, housing, cocaine, and HIV/AIDS prevention; establishing and reviewing personal rehabilitation goals; relapse prevention; weekend planning), and patient-governed community meetings during which patients review contract goals and provide support and encouragement to each other.
Individual counseling occurs once a week, and group therapy sessions are held three times a week. After 2 months of day treatment and at least 2 weeks of abstinence, participants graduate to a 4-month work component that pays wages that can be used to rent inexpensive, drug-free housing. A voucher system also rewards drug-free related social and recreational activities.
This innovative day treatment was compared with treatment consisting of twice-weekly individual counseling and 12-step groups, medical examinations and treatment, and referral to community resources for housing and vocational services. Innovative day treatment followed by work and housing dependent upon drug abstinence had a more positive effect on alcohol use, cocaine use, and days homeless.
References:
Milby, J.B.; Schumacher, J.E.; Raczynski, J.M.; Caldwell, E.; Engle, M.; Michael, M.; and Carr, J. Sufficient conditions for effective treatment of substance abusing homeless. Drug & Alcohol Dependence 43: 39-47, 1996.
Milby, J.B.; Schumacher, J.E.; McNamara, C.; Wallace, D.; McGill, T.; Stange, D.; and Michael, M. Abstinence contingent housing enhances day treatment for homeless cocaine abusers. National Institute on Drug Abuse Research Monograph Series 174, Problems of Drug Dependence: Proceedings of the 58th Annual Scientific Meeting. The College on Problems of Drug Dependence, Inc., 1996.
Source: National Institute of Drug Abuse, "Principles of Drug Addiction Treatment: A Research Based Guide."
next: Drug Addiction, Substance Abuse Resources
~ all articles on Principles of Drug Addiction Treatment
~ addictions library articles
~ all addictions articles
APA Reference
Staff, H. (2009, January 5). Drug Abstinence Contingencies and Vouchers, HealthyPlace. Retrieved on 2023, September 28 from https://www.healthyplace.com/addictions/articles/iprogram-for-homeless-crack-addicts
Last Updated: April 26, 2019