Treating Criminal Justice-Involved Drug Abusers and Addicts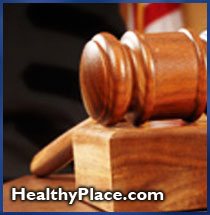 Research has shown that combining criminal justice sanctions with addiction treatment can be effective in decreasing drug use and related crime. Individuals under legal coercion tend to stay in treatment for a longer period of time and do as well as or better than others not under legal pressure. Often, drug abusers come into contact with the criminal justice system earlier than other health or social systems, and intervention by the criminal justice system to engage the individual in treatment may help interrupt and shorten a career of drug use. Treatment for the criminal justice-involved drug abuser or drug addict may be delivered prior to, during, after, or in lieu of incarceration.
Combining criminal justice sanctions with drug treatment can be effective in decreasing drug use and related crime.
Prison-Based Drug Treatment Programs
Offenders with drug disorders may encounter a number of treatment options while incarcerated, including didactic drug education classes, self-help programs, and treatment based on therapeutic community or residential milieu therapy models. The TC model has been studied extensively and can be quite effective in reducing drug use and recidivism to criminal behavior. Those in treatment should be segregated from the general prison population so that the "prison culture" does not overwhelm progress toward recovery. As might be expected, treatment gains can be lost if inmates are returned to the general prison population after drug addiction treatment. Research shows that relapse to drug use and recidivism to crime are significantly lower if the drug offender continues treatment after returning to the community.
Community-Based Addiction Treatment for Criminal Justice Populations
A number of criminal justice alternatives to incarceration have been tried with offenders who have drug disorders, including limited diversion programs, pretrial release conditional on entry into treatment, and conditional probation with sanctions. The drug court is a promising approach. Drug courts mandate and arrange for drug addiction treatment, actively monitor progress in treatment, and arrange for other services to drug-involved offenders. Federal support for planning, implementation, and enhancement of drug courts is provided under the U.S. Department of Justice Drug Courts Program Office.
As a well-studied example, the Treatment Accountability and Safer Communities (TASC) program provides an alternative to incarceration by addressing the multiple needs of drug-addicted offenders in a community-based setting. TASC programs typically include counseling, medical care, parenting instruction, family counseling, school and job training, and legal and employment services. The key features of TASC include (1) coordination of criminal justice and drug treatment; (2) early identification, assessment, and referral of drug-involved offenders; (3) monitoring offenders through drug testing; and (4) use of legal sanctions as inducements to remain in treatment.
Further Reading:
Anglin, M.D. and Hser, Y. Treatment of drug abuse. In: Tonry M. and Wilson J.Q., eds. Drugs and crime. Chicago: University of Chicago Press, 1990, pp. 393-460.
Hiller, M.L.; Knight, K.; Broome, K.M.; and Simpson, D.D. Compulsory community-based substance abuse treatment and the mentally ill criminal offender. The Prison Journal 76(2), 180-191, 1996.
Hubbard, R.L.; Collins, J.J.; Rachal, J.V.; and Cavanaugh, E.R. The criminal justice client in drug abuse treatment. In Leukefeld C.G. and Tims F.M., eds. Compulsory treatment of drug abuse: Research and clinical practice [NIDA Research Monograph 86]. Washington, DC: U.S. Government Printing Office, 1998.
Inciardi, J.A.; Martin, S.S.; Butzin, C.A.; Hooper, R.M.; and Harrison, L.D. An effective model of prison-based treatment for drug-involved offenders. Journal of Drug Issues 27 (2): 261-278, 1997.
Wexler, H.K. The success of therapeutic communities for substance abusers in American prisons. Journal of Psychoactive Drugs 27(1): 57-66, 1997.
Wexler, H.K. Therapeutic communities in American prisons. In Cullen, E.; Jones, L.; and Woodward R., eds. Therapeutic Communities in American Prisons. New York: Wiley and Sons, 1997.
Wexler, H.K.; Falkin, G.P.; and Lipton, D.S. (1990). Outcome evaluation of a prison therapeutic community for substance abuse treatment. Criminal Justice and Behavior 17(1): 71-92, 1990.
Source: National Institute of Drug Abuse, "Principles of Drug Addiction Treatment: A Research Based Guide." Last updated September 27, 2006.
next: Scientifically Based Approaches to Drug Addiction Treatment
~ all articles on Principles of Drug Addiction Treatment
~ addictions library articles
~ all addictions articles
APA Reference
Staff, H. (2008, December 13). Treating Criminal Justice-Involved Drug Abusers and Addicts, HealthyPlace. Retrieved on 2023, December 9 from https://www.healthyplace.com/addictions/articles/treating-prisoner-drug-abusers-addicts
Last Updated: April 26, 2019