How to Help Your ADHD Child Make Friends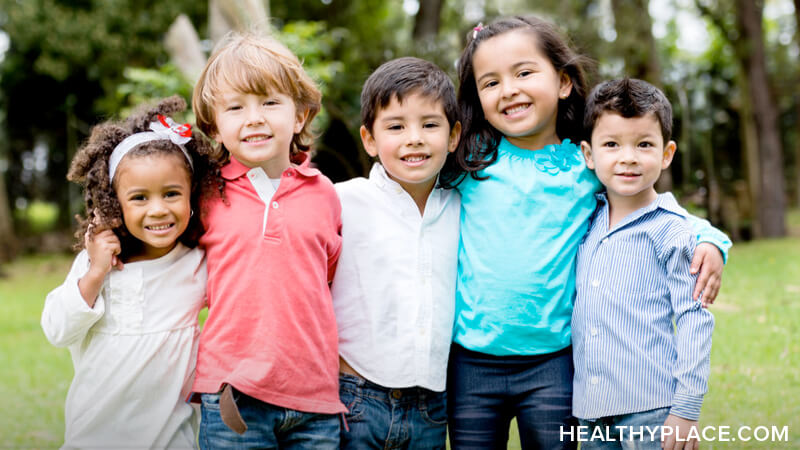 Many children with ADHD find it difficult to make and keep friends. Find out how to help your ADHD child develop and maintain friendships.
The Importance of a Few Good Friends
In the past, most of the ADHD research and treatment programs involving social interactions focused on how to improve the child's general standing among his peers. The results were less than satisfactory. The reason is that once the group views a child as an outcast, this label is hard to overcome. Even if the child changes the behaviors that originally caused this label, a reputation as a social outcast stays with him.
Fortunately, a study published in the April 2003 issue of the Journal of Attention Disorders, has taken a new look at ADHD and peer relationships. The study focuses on the affects of helping ADHD children develop a single good friend. The researchers studied 209 5-12 year old children with ADHD who participated in an intensive 8-week summer behavioral treatment program.
The program was set up along the lines of a summer day camp. In addition to the usual components of such a program, like social skills training and behavioral training, the researchers added a "buddy system" to the program.
The "buddy system" was implemented to promote the development of friendship skills. The program involved pairing each child with an age and gender matched "buddy". Buddies were also paired based on similarities in behavioral, athletic, and academic competencies and on whether children lived close enough together that play dates could occur outside of camp.
The parents were encouraged to have the child meet with his buddy outside of the time of the program. The goal was to have the children develop and maintain a single good friendship during the length of the program.
Results of the Buddy Program
Some of the results were as expected. Children who were more aggressive did not achieve as close a relationship with their buddy as the other children.
However, researchers uncovered two other points that are important to us. According to the evaluation by the staff, those children whose parents supported the buddy program by arranging play times outside of the camp setting, tended to form better relationships. More importantly, the children also felt themselves to more successful in making and sustaining the friendship.
Another important finding is that the type of buddy a child had affected his own academic success during the program. The more antisocial behavior a child's buddy displayed, the less likely teachers were to see academic or behavioral improvement in the child. Conversely, when a child's buddy was less antisocial, children were more likely to be regarded by teachers as making academic and behavioral gains.
What Does This Mean to Us?
How can you apply the results of this study? First, even if your ADHD child is suffering because his peers do not like him, you can significantly improve his situation by helping him find one or a few close friends.
However, there is a point of caution. What type of child becomes your child's close friend may have a significant impact on your academic standing and social behavior. The study showed that a better behaved child will influence your child to behave better. Okay so you knew that already. But, we're scientists. Just because something is blatantly obvious to anyone with any bit of sense doesn't mean that it's obvious to us. So for us this is a major finding.
You must also realize that other parents, as long as they aren't scientists, also know this. That means if your child has a behavior problem or if he is defiant, you must do everything you can to help your child improve his behavior. If not you will find that the parents of your child's friend will end the friendship.
This just emphasizes how important it is for parents to monitor with whom their children play. You must work hard to keep your child from associating with antisocial peers. This can be critically important in preventing a child from developing antisocial behavior himself or herself.
A final noteworthy point is that the success of a child making a close relationship with his buddy was largely related to how supportive the parents were. That means that you, as a parent, can influence your child and help him to develop a special close friend.
About the author: Anthony Kane, MD is a physician, an international lecturer, and director of special education. He is the author of a book, numerous articles, and a number of online courses dealing with ADHD, ODD, parenting issues, and education.
APA Reference
Staff, H. (2021, December 20). How to Help Your ADHD Child Make Friends, HealthyPlace. Retrieved on 2023, December 11 from https://www.healthyplace.com/adhd/children-behavioral-issues/how-to-help-your-adhd-child-make-friends
Last Updated: January 2, 2022