Massage Therapy for Depression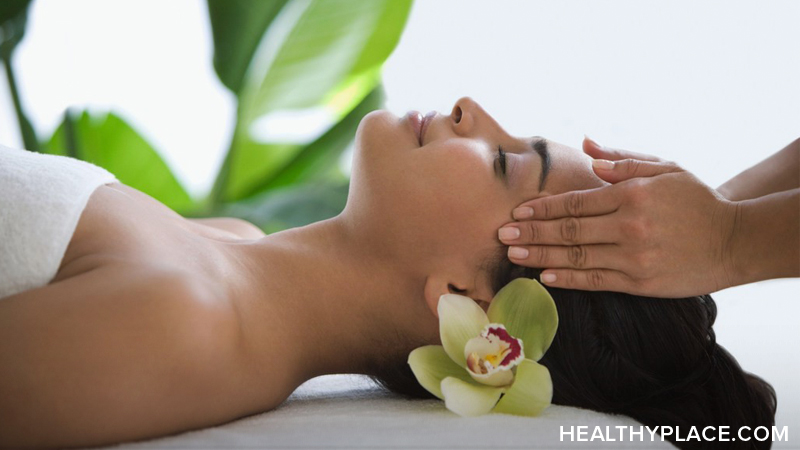 Overview of massage therapy as an alternative treatment for depression and whether massage therapy works in treating depression.
What is Massage Therapy for Depression?
There are many different types of massage. Here we refer particularly to gentle manual rubbing of the body, particularly the back, preferably performed by a trained massage therapist. A session usually lasts about 30 minutes, and a course would usually consist of 5 or 6 sessions, over successive days or weeks.
How does Massage Therapy for Depression work?
Massage is thought to produce chemical and electrical activity changes in the brain and to lower the levels of stress hormones, resulting in a lowering of depressed mood.
Is Massage Therapy for Depression effective?
There have not been many studies looking at the effects of massage on people with depression, although several studies have found that massage improves mood in people with physical and anxiety disorders. Massage has been found to be effective in treating symptoms in a group of depressed children and adolescents. Depressed adolescent mothers have also shown improvement following massage. In another study, elderly volunteers with depressive symptoms both gave and received massages. Both groups reported improvement in their depressive symptoms, but those who gave the massage reported a bigger improvement.
Are there any disadvantages to Massage Therapy for Depression?
Although it is usually relaxing and pleasant, some people who have been sexually or physically abused or who are highly anxious may have an adverse reaction, especially in the hands of someone who is inexperienced.
Where do you get Massage Therapy for Depression?
Massage therapists are listed in the Yellow Pages and on the Internet.
---
---
Recommendation
Massage therapy looks promising as a treatment for depression, but requires further evaluation.
Key references
Field TM. Massage therapy effects. American Psychologist 1998; 53: 1270-81.
APA Reference
Staff, H. (2008, October 31). Massage Therapy for Depression, HealthyPlace. Retrieved on 2023, December 5 from https://www.healthyplace.com/alternative-mental-health/depression-alternative/massage-therapy-for-depression
Last Updated: July 11, 2016